Dental Implants Benefits – Lancaster, TX
The Gold Standard for Replacing Teeth
While dentures and bridges remain time-tested solutions for tooth loss, in the past few decades dental implants have become the most popular solution for filling in gaps in patients' smiles. About 500,000 new dental implants are placed every year in the United States in order to support crowns, bridges, and even full dentures. Are you wondering if implants are the best treatment option for you? On this page, you'll learn more about the benefits of dental implants; if you think they're a good fit for you, call Dr. Gupta today for a consultation.
Why Choose Lancaster Family Smiles for Dental Implants?
Placement and Restoration Under One Roof
Cone Beam CT Scanner Greatly Improves Precision
Knowledgeable Dentist and Caring Team
Lifelike Appearance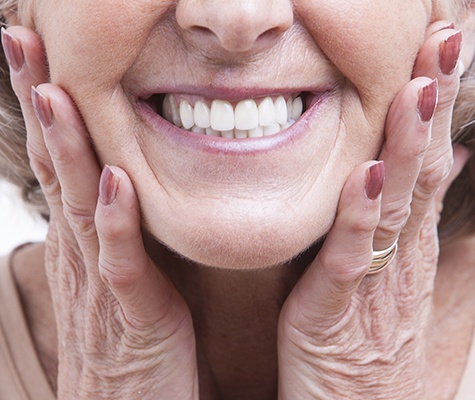 When placing dental implants, one of our goals is to make sure your new teeth end up looking and feeling as natural as possible. The titanium post itself will be completely hidden under your gums, so you won't have to worry about casual observers noticing the metal parts. Meanwhile, the restoration that the implant or implants support will be carefully designed and shaded so that it matches the appearance of your real teeth as closely as possible.
Maintains Facial Shape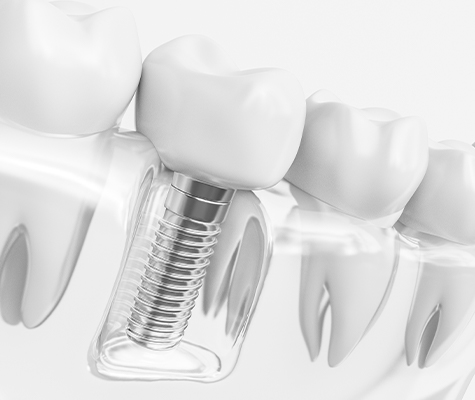 Tooth roots do more than just anchor teeth in place; they also stimulate the jawbone and help it maintain its size and strength. Living with no teeth means this all-important stimulation is lost, and the bone starts to resorb (essentially meaning it breaks down). As the bone degenerates, the structure of your face will start to collapse, and wrinkles will start to form around your lips. Implants can act as replacement roots to keep the jaw in shape, making it easier for you to keep a more youthful appearance.
Extreme Durability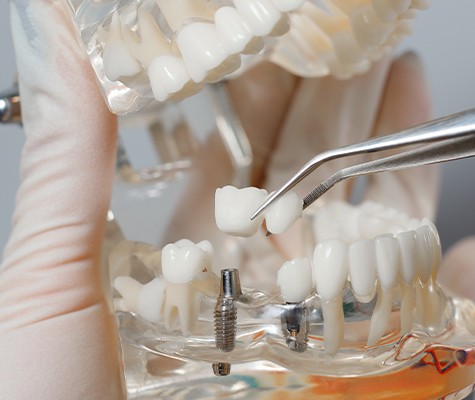 Regular dentures and bridges normally last around 5 to 15 years; you can extend their lifespan for good maintenance, but sooner or later they will need to be replaced. Dental implants, on the other hand, are made of titanium, a highly durable biocompatible metal that can stay in your mouth for decades – or even an entire lifetime. It only takes minimal maintenance (as in regular brushing and flossing) to help your implants last for a very long time.
No More Slipping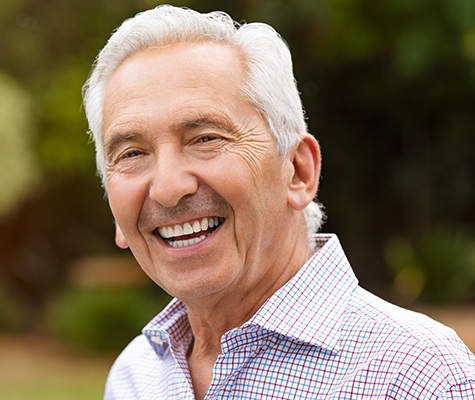 When you have been wearing your dentures for many years, you may find that they slip more often due to the changing shape of the jaws underneath. You can have them adjusted if need be, but if you want to prevent slipping altogether, you should consider denture stabilization via implants. Your prosthetic teeth won't move at all once they've been secured to the implant posts, and you'll no longer have to remove them for routine cleanings.