How Dental Implants Work – Lancaster, TX
Permanently Replace Your Missing Teeth
At Lancaster Family Smiles, we know how important it is to your self-esteem as well as your oral health to have a full, complete smile. That's why we typically recommend our patients permanently replace their missing teeth with dental implants in Lancaster. With dental implants, our team can skillfully recreate your natural smile and restore your oral health back to what it was when you had all your natural teeth. However, you probably have some questions about how exactly the process works. That's why we have explained the details of the treatment below. If you have a question about the implant process that you don't see answered on this page, feel free to contact us and ask.
Initial Dental Implant Consultation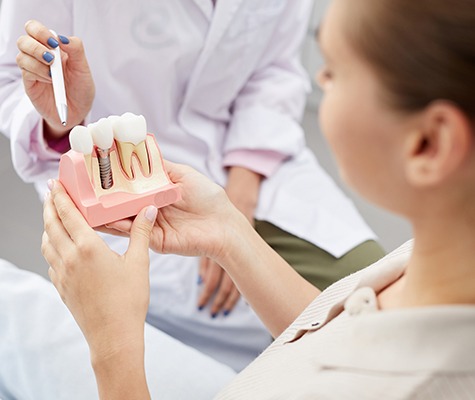 At your implant consultation, Dr. Gupta, your dentist in Lancaster, will evaluate the state of your oral health to make sure that dental implants are the right treatment option for you. She will take detailed x-rays of your mouth to determine whether your jawbone is currently strong enough to support as many dental implants as you need. We'll map out a customized treatment plan, including any preliminary procedures that might be necessary, like gum disease therapy or a bone graft to strengthen a weakened jawbone. Once these treatments are taken care of, you can move on to the dental implant placement surgery.
Dental Implant Surgery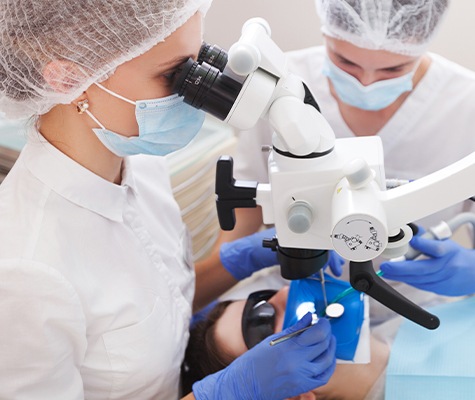 One of the main advantages of seeing Dr. Gupta for dental implants is that she can perform the entire process under one roof without having to refer you to an outside specialist. This will ensure that the process is smoother and more precise as well as comfortable.
During the implant placement surgery, Dr. Gupta will numb your mouth with local anesthetic (and sedation if needed) and make a small incision in your gumline. This will expose the underlying bone, into which we will insert the implant. The number of incisions made will depend on how many teeth you're replacing. After the implants have been placed, we'll stitch you up and send you home to heal.
Dental Implant Osseointegration and Abutment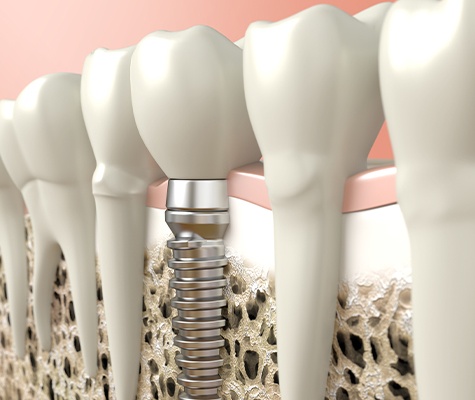 Following your surgery, an almost magical process called osseointegration will occur. During the next three to six months, your jawbone will actually grow around your implants until they are essentially the same structure. This process allows your implants to feel like a completely natural part of your smile. After you've fully healed and osseointegration is complete, you'll return to our Lancaster office, where you'll undergo another minor surgery. We'll add a small metal attachment to the top of your implant, known as the abutment. This piece will allow the implant to be connected to your custom restoration.
Placement of Dental Implant Restorations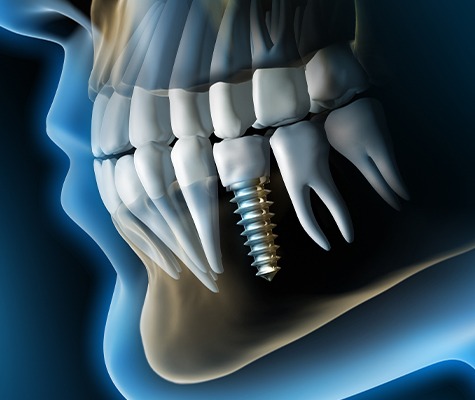 No matter how many teeth you're having replaced, we can restore them with either a dental crown, a bridge, or even a full denture. We work closely with dental lab technicians who will use custom impressions of your mouth to craft beautifully lifelike restorations for your implant. Your new teeth will be designed to match the shape, size, and color of your natural teeth, so your implants will blend right in with the rest of your smile.