October 26, 2023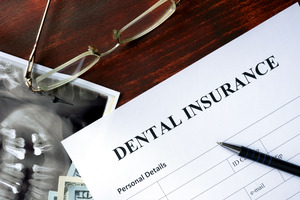 The end of the year is rapidly approaching, which can be depressing to hear for plenty of reasons. One of them is that your dental insurance benefits are about to expire, which means that you only have a few months left to make use of them. It's estimated that Americans collectively leave about 100 billion worth of insurance on the table each year.
You've already paid for your coverage, so why not make use of it? If you want to get the most out of your dental insurance before the end of the year, here are a few tips to help you.
Preventive Visits for Free, or for Cheap
Dental insurance companies understand that preventing an oral health problem is typically cheaper than waiting for one to rear its head and dealing with it afterward. That being the case, most of them will cover the entire cost of at least two checkups and cleanings each year.
If you haven't had yours yet, now is as good a time as any to make sure that your oral health is in good condition.
Timing Out Restorative Care
Deductibles, as you may know, are an amount that needs to be paid before you can expect to get your dental care. Ideally you're going to want to pay as little of your deductible as you can manage, and a lot of that comes down to timing.
If you think that you're going to need a series of restorative treatments, it can be a good idea to get them all done within a single year. Then you can spend the next year just getting preventive care, which will not require you to pay a deductible beforehand.
Understanding Annual Maximums
Annual maximums can sometimes catch patients by surprise, as they aren't nearly as common in other forms of insurance. Essentially, your dental insurance company will only give you so much money over the course of a single year.
This resets at the start of the year along with your deductible. If you think that you need several procedures back-to-back, like a series of dental fillings or crowns, you may want to split these across multiple years so that you don't exceed this maximum.
About the Author
At Lancaster Family Smiles, we love being able to help people of all ages smile. We provide not only exceptional dental expertise, but a comfortable environment you'll be happy to come back to whenever you need a little bit of support. Comprehensive dentistry is the name of the game for us, which means that we don't just want to treat individual issues as they arise, but to make your oral health as good as it can be from every angle.
If you have any questions about how best to make use of your insurance coverage, we can be reached at our website or by phone at (469) 729-7707.
Comments Off

on 3 Ways to Make the Most of your Dental Insurance
No Comments
No comments yet.
RSS feed for comments on this post.
Sorry, the comment form is closed at this time.