Emergency Dentistry – Lancaster, TX
Easing Your Pain & Repairing Your Smile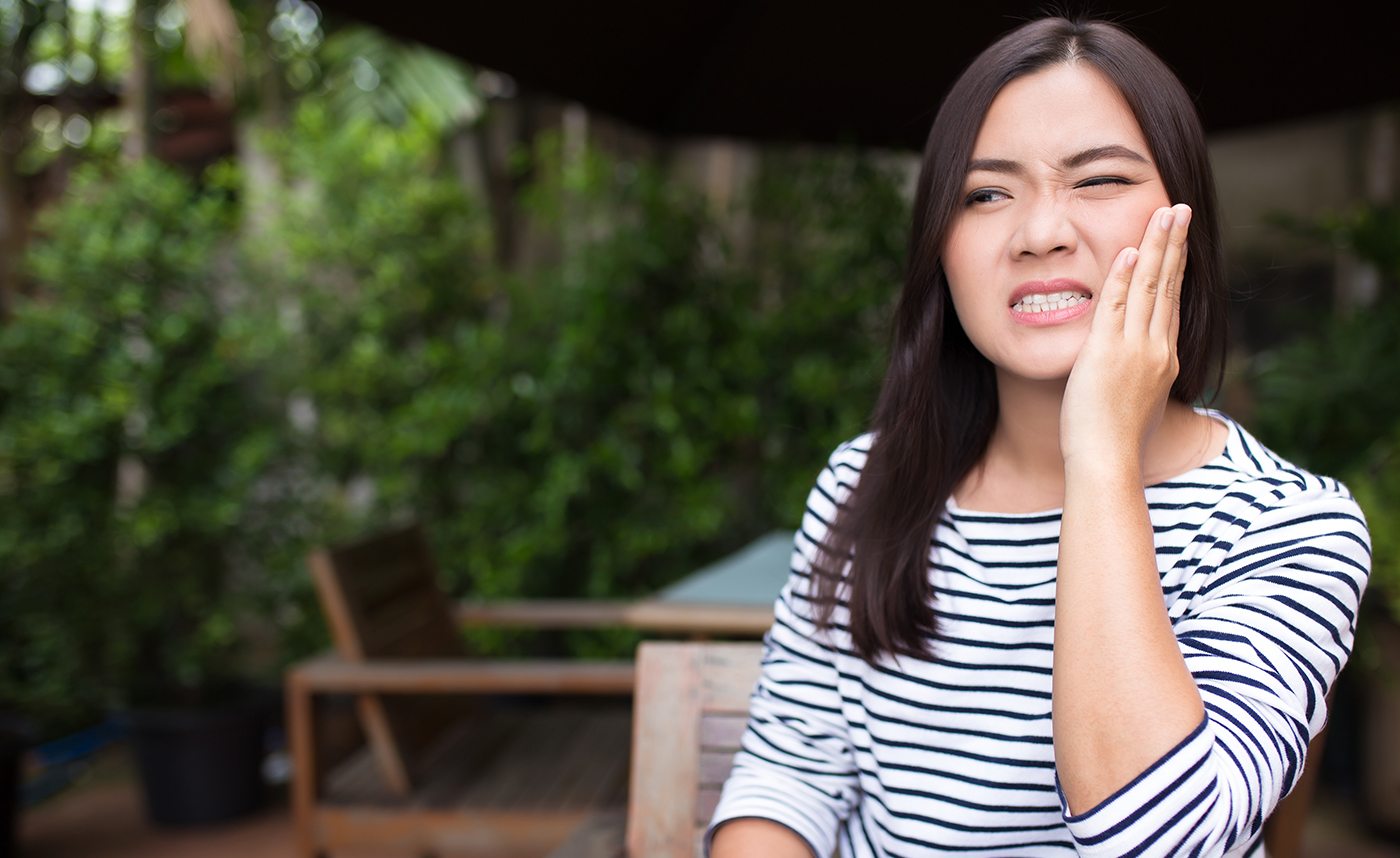 At Lancaster Family Smiles, we know very well that dental emergencies happen in an instant. If you or a family member is in need of fast relief from significant pain or injury, please don't hesitate to contact Dr. Mahima Gupta and the rest of our team! We have weekend and evening availability, and we'll do everything in our power to see you on the same day as your initial call or the following day. Are you not able to reach our dental office right away? Our staff members also provide guidance over the phone for how to improve and maintain your condition until you reach our dental office for emergency dentistry in Lancaster, TX. Below, you can find tips for some of the most common dental emergencies we see.
Why Choose Lancaster Family Smiles for Emergency Dentistry?
Can See Patients on Weekends and During Evenings
Same-Day Appointments Available
Well-Trained, Highly Caring Dentist
How to Handle Common Dental Emergencies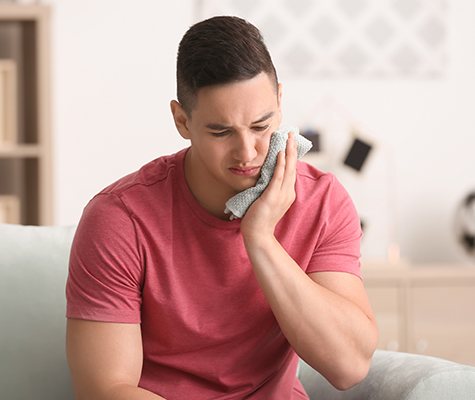 Dealing with a dental emergency can be stressful, which is why our team offers hassle-free over-the-phone first-aid guidance while you're making your way to our dental office. We'll act quickly and effectively to treat your oral health problem and relieve your pain after we determine what's causing it.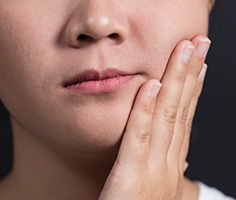 Toothaches
Is it possible that something is stuck between your teeth causing the pain? Floss and rinse your mouth thoroughly. If the discomfort persists, contact us right away! In the meantime, it's fine to take painkillers, but DON'T place aspirin directly on your soft tissue, as this could cause burning.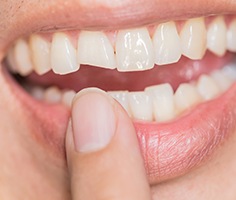 Chipped/Broken Tooth
If significant pieces have become dislodged, carefully rinse off foreign debris and make sure to bring them with you to Lancaster Family Smiles. In the meantime, facial swelling might occur; patients should use a cold compress to minimize this symptom.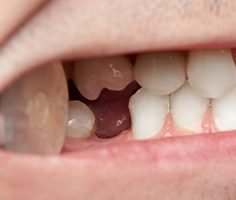 Knocked-Out Tooth
Do you still have the tooth? If so, only touch it by the crown! Carefully wash off any dirt or other foreign debris from this area while making sure to leave the root and natural tissue as untouched as possible. Try to place the tooth back into its original socket in your mouth and hold it there. If this can't be done, either hold the tooth inside your cheek or place it in a glass of milk. Then, proceed to our Lancaster dental office right away. The sooner you arrive, the likelier chances are that our team can reattach the tooth successfully.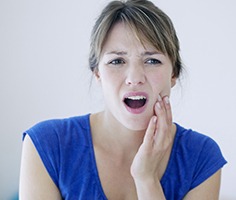 Lost Filling/Crown
Carefully apply a small dab of toothpaste or dental wax to the affected tooth and then place the crown or filling back in its original position. This should work as a temporary solution until you're able to reach our dental office for proper reattachment.
How to Prevent Dental Emergencies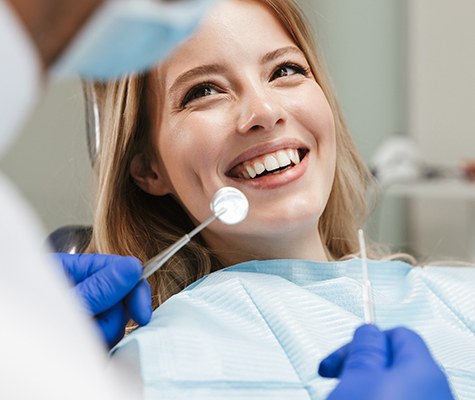 With the right preventive measures in place, you can drastically reduce your risk of experiencing an oral health problem. Here are some tips to help keep your smile healthy and happy:
Visit your dentist in Lancaster for semi-annual checkup and cleanings.
Keep up with your oral hygiene routine at home.
Avoid sticky, chewy, and hard foods.
Maintain a nutritious diet.
Protect your teeth from bad habits like teeth grinding, nail biting, and smoking.
Wear a protective mouthguard while playing contact sports.
The Cost of Treating Dental Emergencies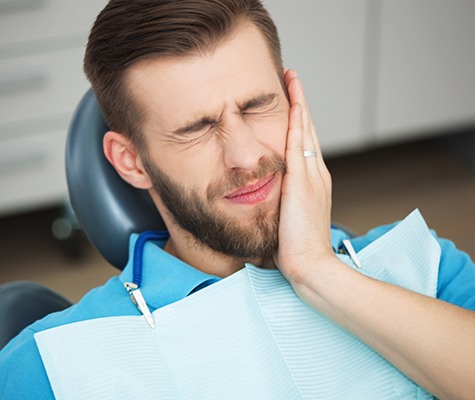 Every situation is different, which is why it's impossible to place a singular cost on dental emergency visits. Your emergency dentist in Lancaster will examine your mouth as soon as you reach our dental office and determine how to proceed. We'll discuss each of your treatment options with you and make sure that you're never kept in the dark. If you have questions about your insurance coverage or would like to take advantage our additional financing options, you can always ask to speak to one of our friendly team members!
Emergency Dentistry Frequently Asked Questions
When it comes to urgent dental care, rest assured that your emergency dentist in Lancaster, Dr. Gupta, has the experience and tools necessary to comfortably treat your problem. From chipped enamel to a knocked-out tooth, we can address your dental issue and get it taken care of in a timely manner. However, it's perfectly understandable for you to have a few questions about our treatment process. That's why we have answered some of our most commonly asked questions about emergency dentistry down below.
What Constitutes a Dental Emergency?
Any time you're experiencing serious trauma or pain within your mouth, it's best to treat it as a dental emergency. Even if you believe that the problem is no big deal and that it will eventually subside on its own, it's better to err on the side of caution and have us evaluate your oral health. Problems like profuse bleeding, a broken or dislocated jaw, or swelling that blocks your airway are issues that warrant immediate medical attention, and you should travel to your local emergency room right away.
How Can I Manage the Pain?
In some cases, you might need a little help alleviating your pain until you get to our dental office. You can use a topical pain reliever like Orajel, an over-the-counter medication such as ibuprofen, or a cold compress applied in 10-minute intervals. However, just because you are able to manage your pain for a certain amount of time doesn't mean that you shouldn't also call your dentist in Lancaster. Be sure to schedule an appointment with us as soon as possible.
Why Is It Important That I Get a Dental Emergency Treated Right Away?
While every dental emergency is different, most of them can result in long-term oral health problems if you don't seek treatment as soon as possible. To prevent this from happening, you should make an appointment with us sooner rather than later. It's always better to be safe than sorry and get your dental pain examined and treated quickly.
By leaving a dental emergency untreated, you run the risk of developing an infection so serious that it requires root canal therapy or even a tooth extraction in order to prevent the infection from spreading into your bloodstream and reaching other parts of your body. If you've knocked out a tooth, not seeing us within the hour could ultimately cost you your tooth.
What Should I Do If I Have a Dental Emergency While Traveling?
Before you start panicking, do your best to remain calm and find a dentist in the area who will treat your immediate problem. At the very least, this will let you enjoy the rest of your trip without being in pain. Give Dr. Gupta a call and let her know about the situation, including any treatment the local dentist administered. Schedule an appointment for when you return to the Lancaster area. This will allow Dr. Gupta to examine your mouth and determine whether there is any need for further treatment.