Denture Stabilization – Lancaster, TX
Give Your Dentures an Upgrade with Dental Implants
Normally, dentures rest on the gums and remain in place through natural suction. Unfortunately, some people find that their false teeth tend to slip or fall out at inconvenient times, such as while chewing difficult foods; these issues tend to become more common as time goes on. Have you been looking for a way to hold your dentures in place without relying on an adhesive? Call Lancaster Family Smiles today and schedule an appointment with Dr. Gupta to ask about denture stabilization in our Lancaster, TX dental office.
Why Choose Lancaster Family Smiles for Denture Stabilization?
Implants Placed In-House
Dentist with Extensive Training and Experience
Beautiful, Durable Dentures
What is Denture Stabilization?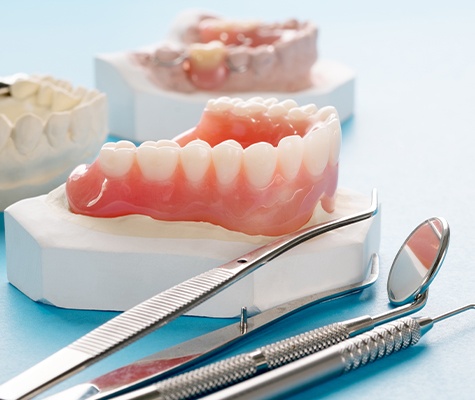 Denture stabilization is simply a way to refer to the use of implants to support dentures. When it comes to extensive tooth loss, it's more practical to use dentures to replace entire arches instead of single implants. Instead of letting the dentures sit directly on the gums, we can surgically insert sturdy implant posts made of titanium into your jaw. The implants will anchor the dentures in place while they also help strengthen the jaw.
Benefits of Denture Stabilization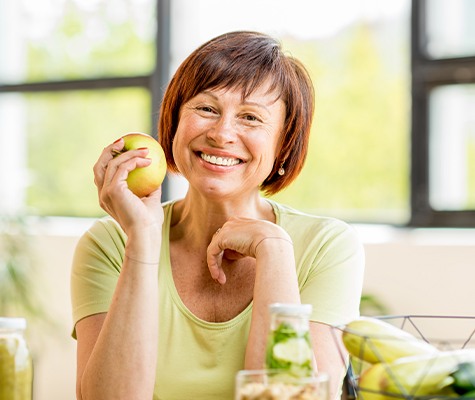 After your dentures have been stabilized, you'll find it much easier to chew a wide variety of foods, and you'll no longer have to worry about your teeth moving while you're talking. Many patients find implant-retained dentures to be far more comfortable than traditional dentures, and they enjoy the convenience of being able to brush and floss normally again instead of removing their dentures for regular cleanings. And since implants can last for a lifetime, they're considered a permanent solution for missing teeth.
How Does it Work?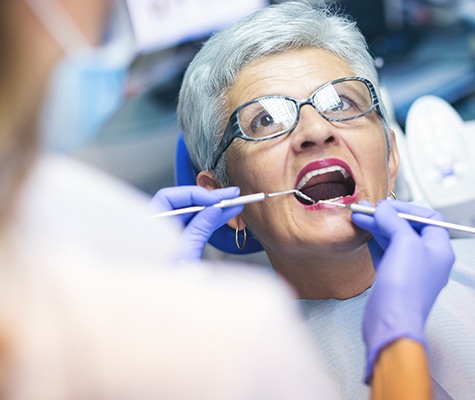 First, we need to confirm that there's still enough bone tissue in your jaw to support the implants. (A bone grafting procedure might be performed for this very purpose.) Once your jaw is ready, surgery will be performed, and the posts will be placed in specific areas. After your mouth has been allowed to heal, we can take impressions of your mouth to design permanent dentures, which will be permanently fixed in place.
Types of Stabilized Dentures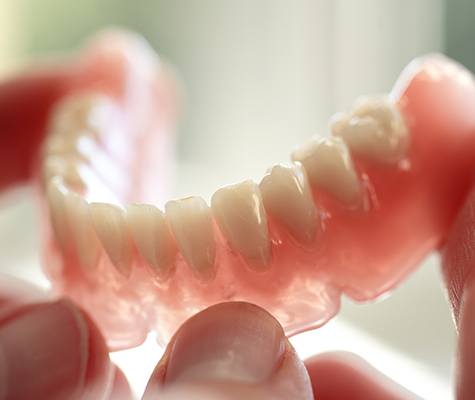 During the stabilization process, you can choose between ball-retained and bar-retained dentures. The implants used for ball-retained dentures have metal attachments that fit onto ball-shaped attachments on the false teeth. For bar-retained dentures, all the individual implant posts are connected by a metal bar; special attachments help the implants and false teeth click together. You can talk to Dr. Gupta to learn more about the differences between these two processes as well as which one is best in your case.
Why Are Dentures Important?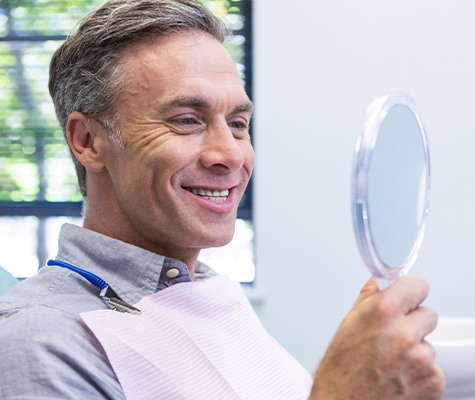 Without dentures, your facial structure will start to collapse, causing you to look much older than you really are. Your ability to eat will be severely limited, and your body will start to suffer the consequences of poor digestion and nutrition. Speaking clearly – or at all – will be challenging at best. Finally, not wearing false teeth can lead to dental hygiene issues. All these issues can lead to a severe decrease in the quality of your life if left unaddressed for too long.