Veneers – Lancaster, TX
Making Multiple Improvements to Your Smile at Once
A smile speaks volumes—but only when people can see you smile. If you're embarrassed by the condition of your teeth, then your smile may often remain hidden behind a closed-mouth grin or even your hand. Fortunately, there is a dental solution that usually only requires three appointments with Lancaster cosmetic dentist Dr. Gupta. Porcelain veneers are coverings that can hide many smile imperfections and give you a smile that you'll want to share.
Why Choose Lancaster Family Smiles for Veneers?
Minimal-Prep Options for More Conservative Treatment
Dentist That Works Closely with Lab Experts
Open Seven Days a Week
Conceal Smile Flaws, Reveal Smile Perfection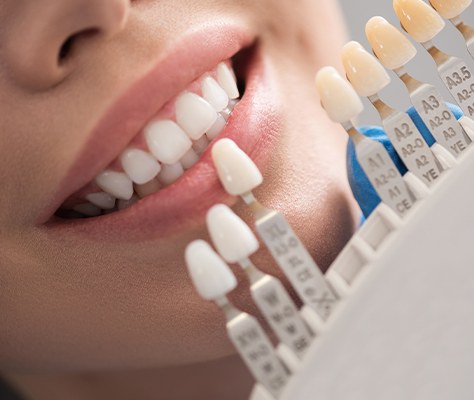 Porcelain veneers are often called instant orthodontics because they make quick work of altering a smile as significantly as braces—but much faster. Veneers can be used to make slightly crooked teeth look straight; teeth that have chips, fractures or noticeable cracks disappear; and they can even be used to close wide spaces between two teeth.
Minimal-Prep Porcelain Veneers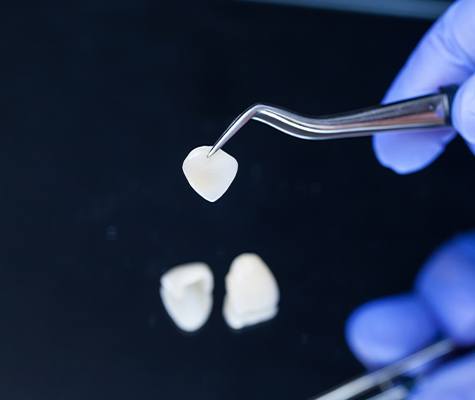 Having veneers does require permanently altering the shape of your teeth. Not prepping teeth before veneers can result in a smile that looks bulky and artificial. Dr. Gupta offers minimal-prep veneers because they provide the most stable and natural looking results.
Getting Your Porcelain Veneers in Lancaster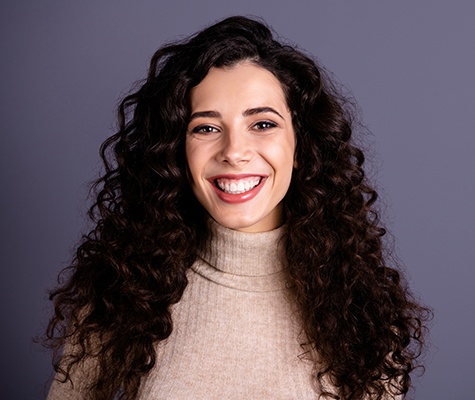 The process of receiving your veneers usually means scheduling three appointments with Lancaster dentist Dr. Gupta. At the first visit, the two of you meet to discuss the changes you'd like to see happen to your smile. Dr. Gupta also examines your teeth and gums to ensure that they are healthy enough for a cosmetic procedure. Then, if you agree that porcelain veneers are right for you, we'll take an impression of your teeth that our dental lab will use to create temporary veneers. Many dentists make the temporaries in their own offices, but Dr. Gupta prefers they be done in the lab for the best esthetic result, even for the temporary phase.
At your second appointment, Dr. Gupta administers a local anesthetic and then carefully reshapes the teeth that will have veneers. No more than a thin layer of enamel needs to be removed to accommodate the veneers. When this step is completed, another impression is taken and sent to our dental lab for fabrication of the final veneers that are manufactured according to the details you and Dr. Gupta select. Dr. Gupta works closely with the lab to ensure that your new smile is completely custom looking and natural. We consider factors such as your skin color and even your personality when specifying the size, shape, and color of your veneers.
At the third and final visit, we replace the temporary veneers with the permanent set. Now, the smile you and others around you see will be perfect!