Cosmetic Dentistry – Lancaster, TX
Help Your Smile Shine
Having a beautiful smile may seem unimportant, but recent studies tell us, those with more attractive smiles are more likely to get a job or receive a promotion and they're considered to be healthier, better educated, and more attractive. If that's not enough of a reason to perfect your smile, studies also show that those patients with more attractive smiles are more likely to preserve their oral and overall health. If you're interested in concealing or correcting flaws in your smile, contact Lancaster Family Smiles to schedule a consultation today to discuss cosmetic dentistry with our Lancaster, TX cosmetic dentist.
Why Choose Lancaster Family Smiles for Cosmetic Dentistry?
Variety of Long-Lasting, Tooth Colored Materials
Family-Friendly Private Dental Office
Caring Bilingual Staff
Porcelain Veneers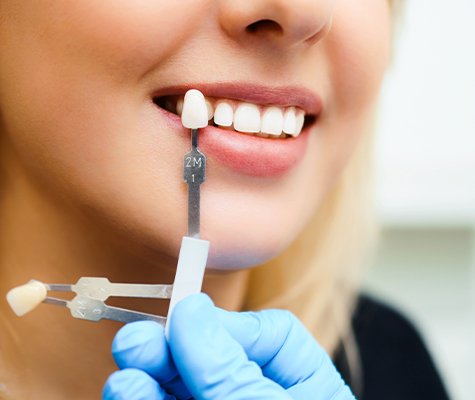 Veneers are the best way to convert less than perfect smiles into dazzling Hollywood star smiles in just two visits. We help you to get your dream smile at an affordable cost. Veneers are the best choice for the patients who have worn tooth enamel, uneven tooth alignment or spacing, stain/discoloration and chips or crack. Veneers are ultra-thin shells of ceramic material placed over a tooth. There so many different ceramic materials available ranging from ultrathin, radiolucent porcelain to long lasting E-max. Book a free consultation appointment to find out if you the best candidate for veneers and which material would be the best choice for you.
Metal-Free Dental Restorations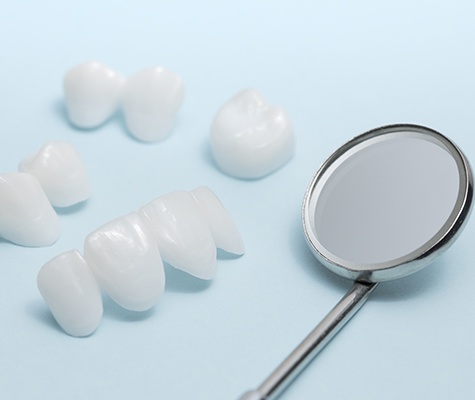 Our older patients likely have one or more amalgam fillings. The silver-colored restorations offer long lasting, durable results, but they also have their fair share of disadvantages including a metallic appearance that mars smiles as well as expansion and contraction with changes in temperature. We offer a cosmetically superior option for our DFW Metroplex patients – All-ceramic fillings. These fillings offer superior cosmetic results, and they are not sensitive to temperature changes. Additionally, patients with metal allergies or sensitivity can safely correct their smiles with this material.
Dental Bonding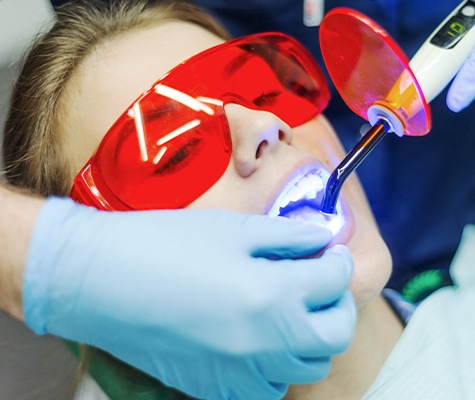 Sometimes only a small improvement is needed to help your smile make a dazzling impression. With direct bonding, small chips, cracks, gaps, and stains can be corrected very quickly. The process uses composite resin, which looks and acts much like putty; we simply place it over the flaw in questions and mold it appropriately. Direct bonding can be completed over the course of a single appointment so that you can enjoy your enhanced grin all the sooner.
Teeth Whitening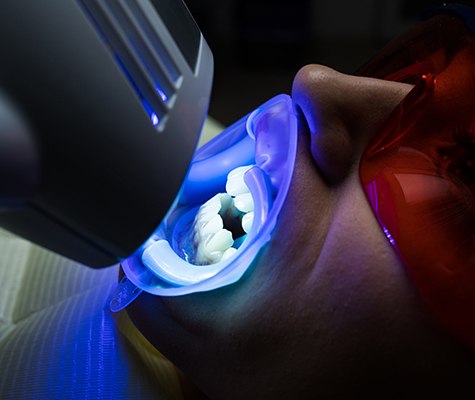 Store bought whitening pastes, rinses, strips, and gels promise dramatic results, but these products are not able to deliver on their promises due. Dr. Mahima Gupta and her team offer patients two professional whitening options that brighten smiles up to ten shades. Patients who wish to brighten their smiles quickly should choose in-office whitening which delivers results in about an hour, and those who want to brighten smiles gradually or who have more sensitive teeth may wish to use a professional-grade at-home whitening kit.
Learn More about Teeth Whitening
Gum Recontouring/ Crown Lengthening
Have you been bothered by teeth that look like they're too short? Most of the time, it's not their actual length that is the problem; instead, it's simply the fact that there's an excessive amount of gum tissue. We can restore the proportions of your smile by carefully removing the unneeded tissue in a process called gum recontouring. Crown lengthening involves a similar process, but instead of making strictly cosmetic changes, it's intended to make room for a dental crown.
Invisalign® Clear Braces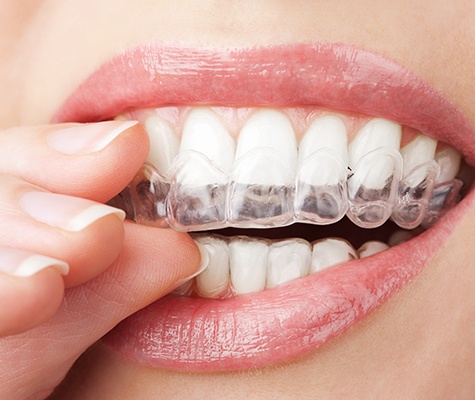 Orthodontic correction doesn't have to mean a mouth full of metallic brackets wires. For image conscious adults and teens, who want to achieve the same dramatic results possible with traditional orthodontics, the Invisalign alignment tray system may be the best solution. Instead of relying on brackets and wires to apply gentle pressure shifting the teeth into alignment, Invisalign utilizes a series of clear, plastic alignment trays. Each set of trays is worn for a few weeks before being exchanged with the next set in the series until teeth reach their ideal alignment.
BioClear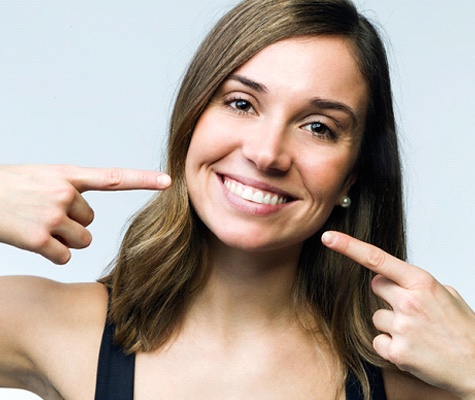 If you're embarrassed by black triangles between your teeth, you can enjoy a revolutionary solution to achieve your dream smile. BioClear is an innovative treatment that corrects certain aesthetic issues using a direct filling material. It's less invasive than other options while providing high-quality and natural-looking results.