Invisalign – Lancaster, TX
A Clear Path to a Straighter Smile
Are you embarrassed about your overbite or crowded teeth? Orthodontic issues aren't just a cosmetic problem: they can negatively impact your oral health, overall wellbeing, and quality of life too. Thankfully, you may not need to go through years of a mouth full of metal wires and brackets to get the treatment you need! At Lancaster Family Smiles, we're proud to offer a clear path to a straighter smile with Invisalign in our Lancaster, TX dental office. This revolutionary orthodontic service can correct crooked teeth and bite problems with a series of clear, removable aligners. If you'd like to learn more, keep reading or give us a call to schedule your consultation!
How Invisalign Works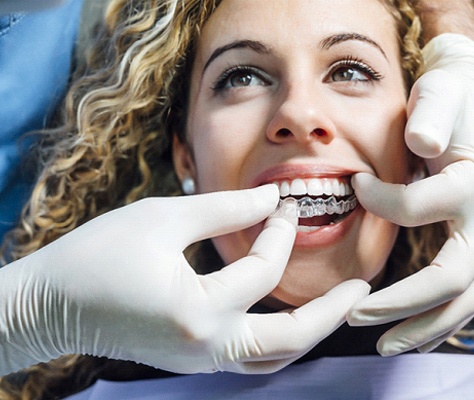 Invisalign uses a series of clear aligners that are worn over the teeth to gradually shift them into their ideal positions. In some cases, buttons and elastics may also be used to help address bite problems. Usually, you'll wear a set of aligners for 20-22 hours every day for about two weeks before moving on to the next set in the series. You'll come visit us periodically for checkups, and before you know it, you'll have a beautifully straightened smile!
Issues That Invisalign Can Fix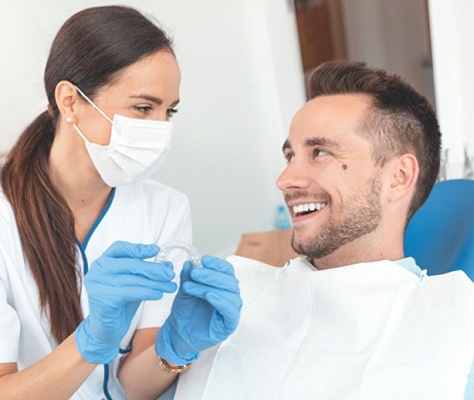 With the help of modern technology and techniques, Invisalign is more powerful and effective than ever before! While traditional metal braces are still likely the best choice for severe orthodontic issues, Invisalign can address mild to moderate problems involving:
Crowded Teeth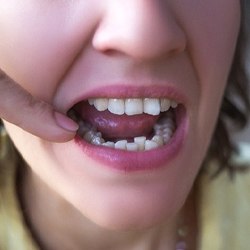 Overlapping, crowded teeth are at a higher risk of damage. Invisalign aligners place specific amounts of pressure on certain areas to gently straighten out crowded teeth.
Gaps Between Teeth
Noticeable gaps between teeth can be embarrassing and increase your chances of getting cavities. Invisalign can bring gapped teeth back together to create a seamless smile.
Bite Alignment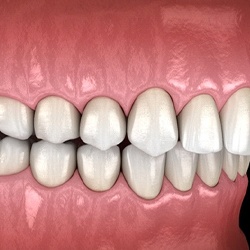 Underbite, overbite, and crossbite can distract from your appearance and damage your jaw joints over time. Thankfully, Invisalign can correct bite issues and save your smile from future damage and discomfort.
The Benefits of Invisalign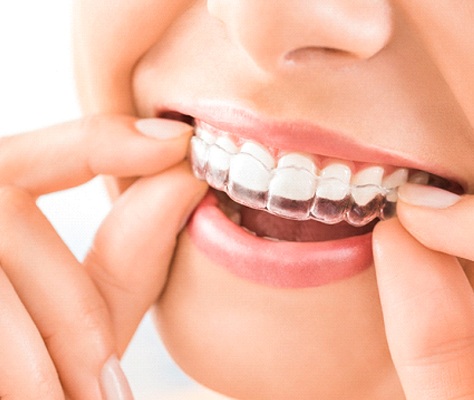 As clear, removable aligners, Invisalign offers a host of benefits that set them apart from other orthodontic treatments, including:
No poking metal wires or brackets
Freedom to eat whatever you like
Super-simple maintenance
Practically invisible appearance
Predictable and fast results
How Much Does Invisalign Cost?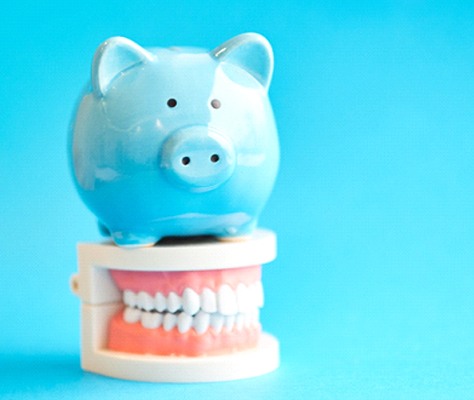 Every Invisalign treatment is tailored to meet the specific needs and goals of the patient. As such, the cost of Invisalign can vary greatly from one case to the next. The best way to estimate how much you'll need to pay for Invisalign is to come see us for a consultation. We'll need to evaluate your oral health and take several factors under consideration, such as your age, the complexity of your case, and if you need any preliminary treatments. If you like, we can also help you determine if your dental insurance will cover any portion of the cost and review all your flexible financing options. Our talented team has years of experience helping patients make getting a straighter smile as affordable as possible.