Dental Implant-Retained Dentures – Lancaster, TX
Dentures That Feel More Like Your Own Teeth
At Lancaster Family Smiles, Dr. Gupta wants to help everyone get the most from their dentures. Fortunately, the look, feel, and function of traditional appliances can be dramatically improved with dental implants. These titanium posts mimic the function of tooth roots to give your dentures unmatched strength and stability, helping you to eat your favorite foods again and regain your self-confidence as well. If you want to experience all the benefits of implant dentures in Lancaster, contact us anytime to schedule a consultation!
Why Choose Lancaster Family Smiles for Implant-Retained Dentures?
Compassionate Team Members
Family-Friendly Atmosphere
Implant Placement and Restorations Handled in One Location
How Do Implant-Retained Dentures Work?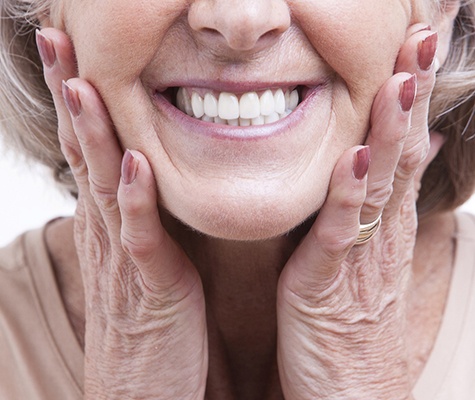 Whereas traditional dentures rely on denture adhesive and natural suction for stability, implant-retained dentures are anchored by implants that attach to adaptors in the base of the denture. Some implant dentures are fixed and can only be removed by a dentist, while others snap into place and can be removed each day at home. In many cases, just 2-8 implants are needed to support an entire upper or lower denture.
Am I a Candidate for Implant-Retained Dentures?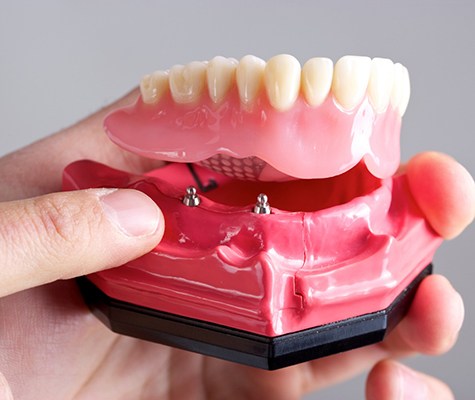 Although implant-retained dentures are a great choice for many people, Dr. Gupta will make sure they're right for you before making a recommendation. Here are some of the factors she'll be looking at during a consultation:
Your overall health and dental history
Your oral hygiene habits
Whether you smoke (using tobacco lowers your chance of long-term success)
She'll also take images of your jaws to see whether they're strong and healthy enough to support implants.
The Implant-Retained Dentures Procedure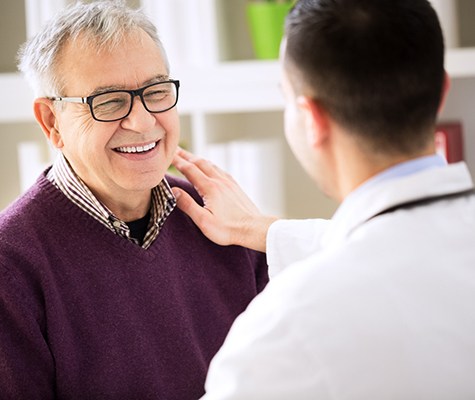 The process for getting implants in Lancaster is done in phases that are spread out over several months. In some cases, preliminary procedures are necessary such as bone grafting or a sinus lift, in which case you'll have your implant surgery after you've fully healed. If you need extractions, we may recommend placing your implants at the same time.
The implant surgery itself typically takes 1-2 hours per implant. We'll begin by numbing the area and administering sedation (for patients who request it). Then Dr. Gupta will make a small incision in your gums and place the implants in your jaw. Then they'll be given several months to osseointegrate, or fuse, with the surrounding jawbone, during which time you'll use a temporary denture. Lastly, you'll come back to get your new permanent implant denture.
Learn More About All-on-4/All-on-6
Learn More About Teeth-in-a-Day
Benefits of Combining Dentures & Dental Implants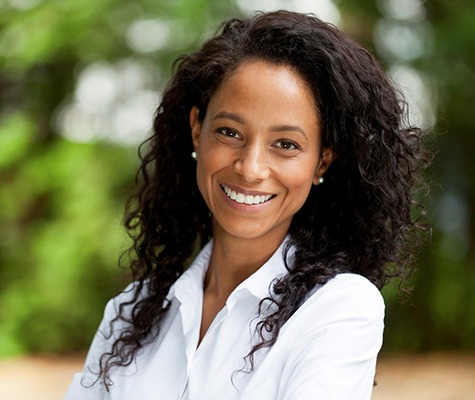 Combining dentures and dental implants gives you countless benefits that you simply couldn't get from a traditional option, including:
You won't have to worry about "slips" during meals or conversations, so you'll have more self-confidence in social situations.
Your dentures will feel more natural and continue fitting well much longer than with a traditional appliance.
Implants preserve your jawbone and facial structure, helping you maintain a youthful appearance after tooth loss.
You'll use much less dental adhesive or none at all.