How to Choose the Best Dentist – Lancaster, TX
What to Look for in a Dental Home
You and your family deserve to visit the best dentist in Lancaster. But how do you find that perfect team? The place that feels like home, where you know you can go for all your smile needs? It's easier than you may think when you know just what it is you're looking for. Consider these five categories and enjoy superior dental care!
#1: Comprehensive Dental Services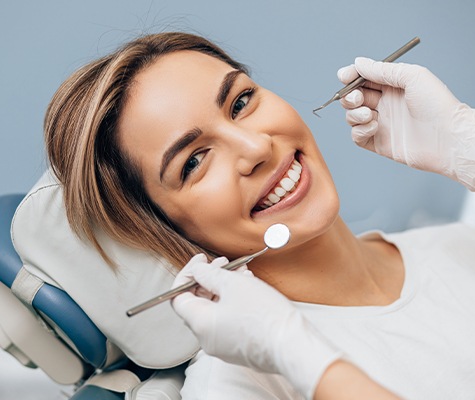 Whether you're looking for a dentist for yourself or for you and your whole family, you need someone who can meet a variety of needs. Perhaps right now you just need a checkup and cleaning, but who knows what your smile will require over the next few years. And if you have children in mind, you'll want a dentist who's an expert in pediatric care, too! Our teeth have different needs throughout a lifetime -- so make sure you're choosing a dentist who is equipped to handle a variety of dental needs.
#2: Convenience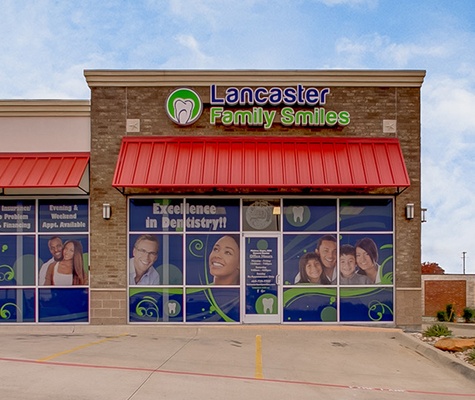 The number one barrier to visiting the dentist is often the simple inconvenience of it. Choose a dentist's office that is well-located, like a dental office that's close to school, work, or home. Consider parking, too -- you don't want to have to pay or hunt for street parking every time you need to visit the dentist. Lancaster Family Smiles is located on N. Bluegrove Road just off Pleasant Run. And yes, we've got a free parking space reserved for you.
#3: Atmosphere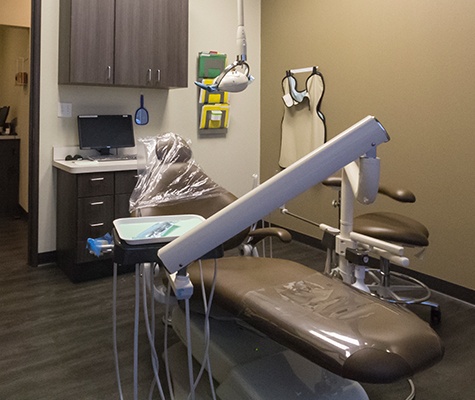 Whether you realize it or not, you want your dentist's office to feel like home. Few people really enjoy having to open wide for dental care, so choosing a relaxing environment can make the whole experience a lot more pleasant. Take some time to stop by the dentist's office, first, to see how you feel about the vibe. Do they offer special amenities to put you at ease? The caring staff and friendly feel at Lancaster Family Smiles helps our patients relax through their dental care. Connect to our Wi-Fi to stream your favorite movies or music, sit back in our special chairs, and let us take care of your smile.
#4: Specialty Dental Services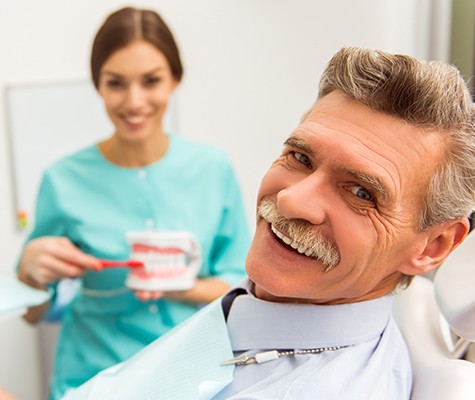 Dentistry is more comfortable than ever these days with sedation dentistry. If you experience anxiety or fear related to your dental care, or if you know someone with a mental or physical barrier that prevents them from visiting the dentist, sedation dentistry provides help at long last. Your Lancaster dentist Dr. Gupta offers complimentary nitrous oxide for all patients as well as Level 1, or oral conscious sedation, for a deeper level of relaxation.
#5: Reviews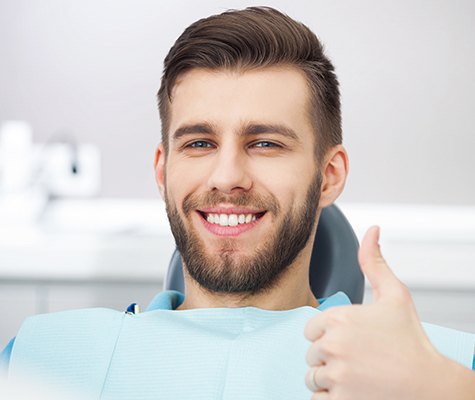 It's now easier than ever to learn what current and former patients are saying about your prospective dentist. Take some time to check out their reviews -- from Yelp! to Zocdoc to Google, there should be lots of information out there to help you make an informed decision. But one thing to remember while you're looking through these reviews: if you do come across a negative write-up, don't let that scare you away. Take note of how your dentist handles it.