September 22, 2020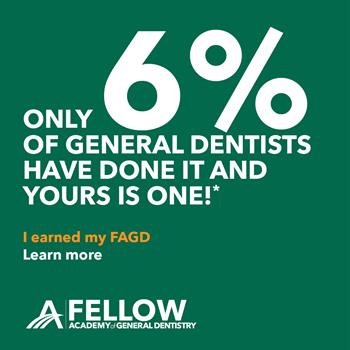 On behalf of our team of professionals at Lancaster Smiles, we would like to congratulate Dr. Gupta on earning her Fellowship accreditation with the Academy of General Dentistry (AGD)! Her latest achievement speaks volumes to the degree of dedication our practice puts forth to continuing our knowledge of dental practices in order to provide our patients with the absolute best possible care available today. Here's a little bit about what this certification entails and what it means to our patients and practice going forward:
What Is an AGD Fellowship?
Since 1952, the Academy of General Dentistry has been helping dental professionals across the country to continue their education efforts in order to stay abreast of the latest advancements and technology in the field. Dedicated to the advocacy for continual learning, the foundation offers a fellowship program to recognize those professionals who meet their exceptional criteria for professional training and advancement practices. In fact, their criteria are so exceptional, only 6% of general dentistry professionals in the United States and Canada combined, have achieved the coveted fellowship award.
How Is This Achievement Earned?
We are extremely proud to announce that Dr. Gupta's dedication to continuing education has earned her this fellowship, and a place among the top 6% of dental professionals in the nation. This has been an achievement that demanded years of ongoing educational courses as well as a commitment to meeting the fellowship requirements. In order to earn this exceptional accreditation, your family dentist has undergone vigorous training and AGD testing that has included:
Completion of 500 hours of course specified continued education (CE) programs and studies. This is a commitment of 500 educational hours beyond her licensing and degree requirements in order to stay current on the most advanced dental breakthroughs of the day.
Maintain all proper licensing as well as maintain an AGD membership in excellent standing for a minimum of three years prior to the fellowship award.
Successful completion (passing grade) of the 3-hour long fellowship examination following the 500 hours of CE. This examination is an extensive compilation of the latest dental professional intel of the day and requires a solid grasp of all CE obtained during that time.
What an AGD Fellowship Means to Our Lancaster Smiles Friends and Families
Dr. Gupta and staff are all deeply committed to offering the most comprehensive and caring dental services in the area. It is this commitment that has led to her continued dedication to CE courses and achieving the AGD fellowship as a way to provide our patients with the best, most knowledgeable care. We'd like to extend our congratulations again to Dr. Gupta for this impressive achievement as we let our family of patients know how committed we are to stay at the top of our field – for you, our patients! This latest achievement is just one of the many ways your local family dentist is ensuring you receive top-notch care at every appointment, and now she has the fellowship award to show for this dedication!
Comments Off

on Academy of General Dentistry Fellowship: Our Commitment to Continuing Education
No Comments
No comments yet.
RSS feed for comments on this post.
Sorry, the comment form is closed at this time.