May 25, 2017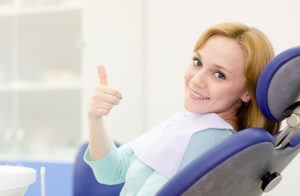 After performing your semi-annual preventive checkup, did Dr. Mahima Gupta recommend you receive a dental crown in Lancaster? If so, it is not uncommon to be a bit confused. Many people tend to believe that they are only required with the root canal procedure. While they are used with root canals, dental crowns can be needed for several other reasons. They are quite versatile as they can restore the health of a tooth while also protecting it from damage. In some cases, they are even used for cosmetic procedures. As your family dentist, Dr. Gupta will provide the high-quality dental crown you need.

What is a Dental Crown?
A crown is a custom-made cap that is placed over a tooth. Often, it is used in restorative dentistry to rehabilitate the health of a tooth. However, it can also be used in cosmetic dentistry to improve the appearance of a tooth or in preventive dentistry to help protect a tooth from potential damage. Often, they are used along with other procedures, such as with root canal therapy or dental implants.
Why Do I Need a Dental Crown?
There are several reasons why Dr. Gupta may have recommended you receive a dental crown, such as:
Large Filling: If a tooth has suffered significant decay, its structural integrity is weakened. Therefore, it has a high risk for breaking or cracking. A crown is used to protect the tooth from additional stress when a large filling is needed.
Root Canal: Removing the pulp of a tooth leaves it hollow, which means it will likely break if a crown is not used. The crown protects the treated tooth from stress while restoring its function and appearance.
Cracked Tooth: When a tooth has suffered a fracture, it will cause pain when pressure is placed on it. To redistribute pressure evenly on the tooth and to stop the pain, a crown is used to hold the pieces together.
Broken Tooth: When trauma or decay has caused a tooth to suffer a significant break, a crown is needed to repair the damage. It will help keep the tooth strong and healthy while preventing infection and further breakage.
Excessive Wear: Certain conditions, like grinding the teeth, can cause excessive strain on the teeth. Over time, the enamel will weaken, increasing the likeliness a tooth will break. The crown will give the tooth a layer of protection to prevent it from collapsing.
Abnormal Appearance: Crowns can be used to improve the color, size, and shape of a tooth that has an abnormal appearance. With a ceramic or porcelain crown, the tooth will look natural as the restoration blends in with your existing teeth.
Tooth Replacement: Crowns are used with several options to replace missing teeth. For example, they are attached to dental implant posts to fill the missing space. When used with a dental bridge, they anchor the device in place by attaching crowns to the adjacent teeth.
Where Can I Get a Dental Crown?
Dr. Gupta is your Lancaster dental crown dentist. She provides the high-quality restoration you need to improve the health, appearance, and function of your tooth. Contact Lancaster Family Smiles today to schedule a consultation.
Comments Off

on Why Do I Need a Dental Crown in Lancaster?
No Comments
No comments yet.
RSS feed for comments on this post.
Sorry, the comment form is closed at this time.