November 30, 2020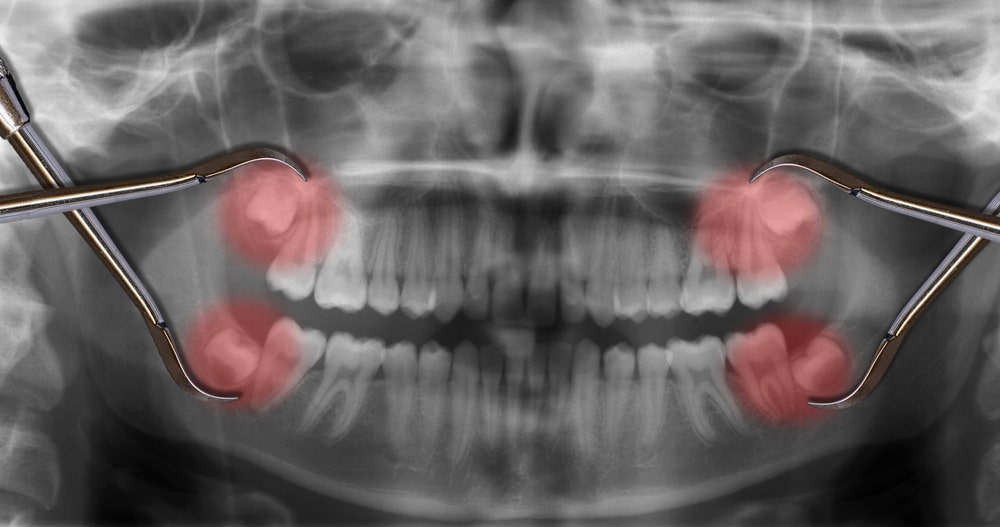 Many patients assume the only reason to have a wisdom teeth extraction performed is to avoid overcrowding of their teeth. While this can be one reason for the procedure, it is far from the only reason. The fact is your wisdom teeth could surprisingly be at the root of many underlying health issues. So how do you know if you need to contact your DeSoto area dentist for a wisdom teeth extraction procedure?
What Is a Wisdom Teeth Extraction Procedure?
To put it simply, a wisdom teeth extraction procedure is simply the removal of one, or all, of your wisdom teeth. Your wisdom teeth are the last set of molars to emerge from the very back of your gums, usually during the teen years. Since many of us have already undergone corrective oral alignment processes such as braces; an extra set of incoming teeth can understandably pose a problem with overcrowding an otherwise set of straight and healthy teeth.
While this overcrowding is one of the most common reasons to have the wisdom teeth removed, there are several other issues that can add to the extraction necessity as well. Knowing what to look for when determining if you should schedule a wisdom teeth extraction, can help you make a timely decision and minimize potential health issues or discomfort.
What Are the Signs You May Need to Have Your Wisdom Teeth Taken Out?
Other than creating a crowded gumline, your incoming wisdom teeth can be the root of many other health issues as well. If you're debating whether to schedule that extraction, here are a few of the most common issues caused by emerging wisdom teeth:
Sinus Pain and Pressure. Few patients realize this, but your sinuses have a strong connection to your dental health. Oftentimes, painful and congested sinuses could be an indication of oral health issues. Many patients experience sinus pressure relief after having a wisdom teeth extraction.
Jaw and Gumline Pain. Since wisdom teeth often grow in compacted – or toward your other teeth – instead of straight in, it can cause severe pain and discomfort as they emerge. If you notice pain while chewing, brushing, or even speaking, it could be caused by incoming wisdom teeth.
Inflammation and Sores. If your wisdom teeth are left to grow without proper professional care and preventative measures, it can lead to extreme oral pain and discomfort. If you notice swollen gums or cysts forming at the gumline, it's highly important to speak with your Lancaster dentist about a wisdom teeth extraction.
How to Find a Trusted Local Dentist for Your Tooth Extraction
If you experience any form of discomfort – whether directly related to incoming wisdom teeth or not – it's imperative to talk to our team of dental professionals today. Wisdom teeth extraction is one of the most common oral procedures done today and is often able to relieve a multitude of health issues for our patients. Give us a call today to see if an extraction may be the right choice for you.
Comments Off

on Do I Need a Wisdom Teeth Extraction Procedure?