Dental Crowns & Bridges – Lancaster, TX
Renew Your Smile's Function and Beauty
Genetics, accidents, and lifestyle choices can all contribute to a smile that is less than its best. You may be missing a tooth or have a few teeth that are badly damaged or decayed. Thanks to restorative treatments like dental crowns and bridges from our Lancaster, TX dentist, however, you can regain your mouth's function and once again enjoy a beautiful, strong set of teeth.
Why Choose Lancaster Family Smiles for Dental Crowns & Bridges?
Reliable, Carefully Customized Restorations
Focus on Excellent Customer Service
Family-Friendly Dental Office
What Is a Dental Crown?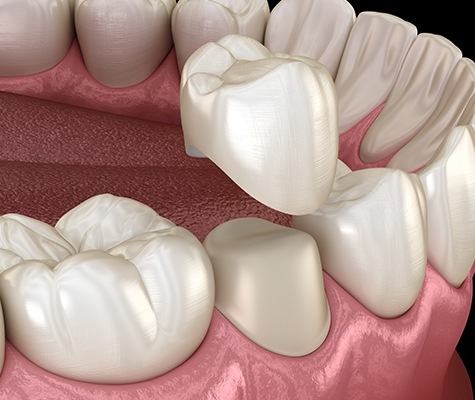 Dental crowns in Lancaster are tooth-shaped caps that are custom-made for your mouth. Their primary function is to fortify a weak or damaged tooth, bringing back its function and appearance. They may also be placed over a dental implant. In some cases, a crown is used purely for cosmetic purposes.
In the past, dental crowns were almost always made from metal, such as silver or gold. Although such crowns offer strength and function, they tend to clash with the teeth around them. That's why more and more dentists are offering porcelain crowns, which blend in seamlessly with a smile's natural appearance.
Placing a dental crown typically requires that the dentist prepares a tooth by filing away some of the enamel and/or filling the tooth in with a special material. This process ensures that the crown fits well and has the support it needs to work properly.
What Is a Dental Bridge?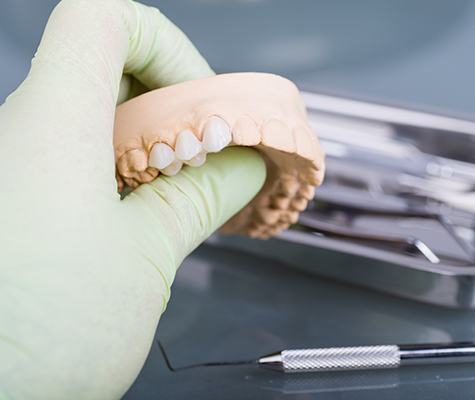 A traditional dental bridge in Lancaster offers an aesthetically pleasing way to replace one or more missing teeth. This type of prosthesis consists of two crowns, which the dentist places over the teeth that are adjacent to the gap (abutment teeth). An artificial tooth (or teeth) is suspended between the crowns. Bridges tend to be quite sturdy and provide a bite force that is strong enough to stand up to everyday eating.
Many patients are candidates for an implant-supported bridge, in which the crowns are placed over dental implants rather than over existing natural teeth. Implant bridges are even stronger than their traditional counterparts and don't usually require the modification of any of a patient's natural teeth.
Am I a Candidate for a Dental Crown or Bridge?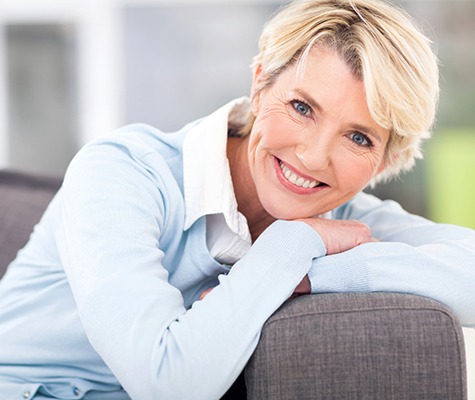 You may be a candidate for a new dental crown if:
You have an old dental restoration that is failing or that you would like to replace with something more aesthetically pleasing.
One of your teeth is extremely weak due to decay or damage.
You have recently had a root canal, and the tooth that received the treatment needs a crown to protect it.
You have a misshapen tooth whose appearance you would like to improve.
You have a dental implant that requires restoration.
You may be a candidate for a dental bridge if:
One of your teeth is so weak that it requires extraction and replacement.
You have one or more missing teeth in a row.
The abutment teeth are strong enough to support a new bridge or you have adequate jawbone to support dental implants.
If you would like to discover how Dr. Gupta and the rest of our team can use crowns, bridges, and other procedures to improve your oral health, contact our dental office.