KöR Teeth Whitening – Lancaster, TX
Eliminating Stains in Less Time
A brighter smile can help you look and feel more vibrant and confident. It gives you the extra boost you need to feel comfortable talking to others and embracing new opportunities. So, when stains and discoloration keep you from looking your best, you want a solution that is safe to use, effective, and produces fast results, right? At Lancaster Family Smiles, we've got the product that will do the trick – KöR teeth whitening in Lancaster! In just one visit to our dental office, we can blast away stains so you can leave with a whiter, brighter smile. Contact us today to schedule an appointment and discover the many benefits of KöR teeth whitening!
How KöR Teeth Whitening Works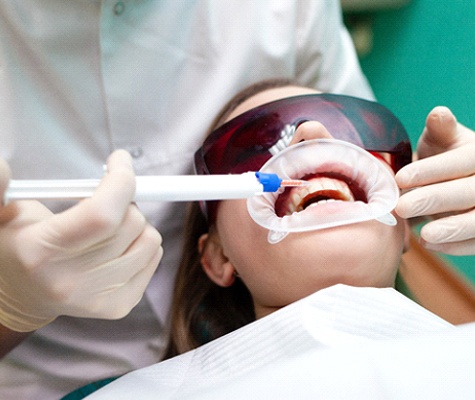 As an in-office and at-home combination whitening treatment, KöR helps you to achieve transformational results in as little as one visit to our office! Dr. Mahima Gupta uses this unique system as part of the in-office treatment.
The application process begins when your cosmetic dentist in Lancaster applies the powerful bleaching gel to the surface of each tooth. Immediately, it will begin to penetrate the enamel layer, blasting away stains and discoloration. In about one hour, you will notice a dramatic difference in the shade of your teeth, causing your smile to look brighter than before.
Because it is combined with an at-home touch-up kit, you'll be advised to use the customized dental trays (i.e., captured and created using your dental impressions) and high-grade bleaching gel to better maintain your results.
Who Are Good Candidates for Teeth Whitening?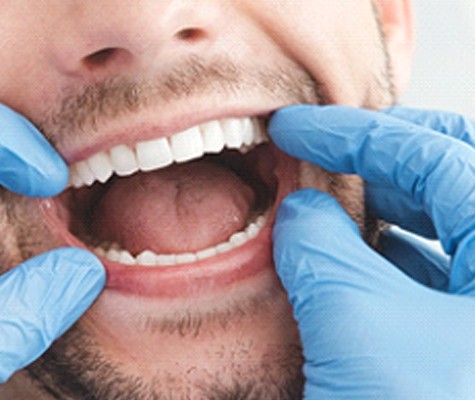 If you are dealing with any of the following types of stains, there is a good chance you'll be eligible to undergo KöR teeth whitening:
Surface stains as well as those deep down within the tooth's layers
Medication-causing tooth discoloration
You want to rid your smile of stains that cannot be eliminated using store-bought whitening kits
You'll need to have good oral health before moving forward with teeth whitening treatment, which means no signs of tooth decay, cavities, or gum disease. And if you're concerned about the potential for sensitivity, you'll be pleased to learn that KöR contains a desensitizing agent, allowing you to have a more enjoyable experience.
Benefits of KöR Teeth Whitening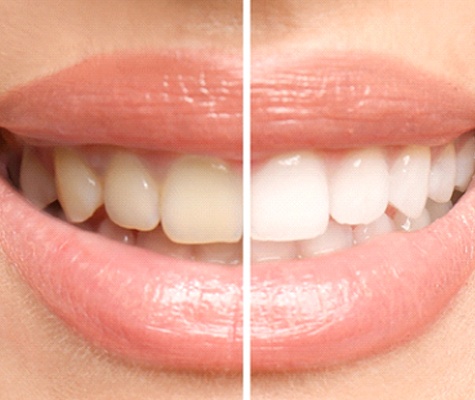 While there are many different types of professional teeth whitening systems, you will find that by choosing KöR, you will:
Achieve dramatic results in about one hour at our dental office
Can enjoy a smile that appears up to eight shades brighter
Receive a personalized treatment plan that matches your unique goals and needs
Obtain a new and improved smile that looks more aesthetically pleasing and appears much healthier
Receive customized dental trays that are comfortable to wear for quick and easy touch-ups at home
Maintaining Your KöR Teeth Whitening Results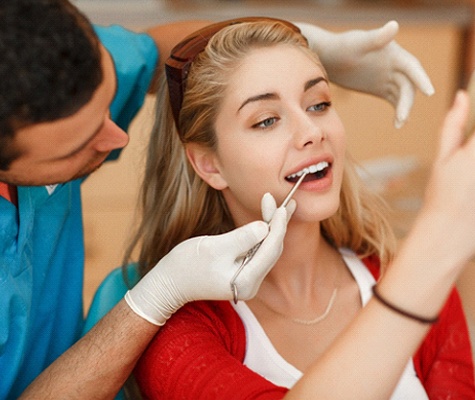 Although teeth whitening is much more affordable than other cosmetic solutions, it is still an investment in your time and money. This means you'll want to do everything you can to maintain your results. You can do this by:
Keeping up with your daily oral hygiene routine (i.e., brushing twice a day for two minutes, flossing at least once before bed, and rinsing with an ADA-approved mouthwash)
Continuing to see your dentist for six-month dental checkups and cleanings
Avoid consuming too much sugary and starchy foods, as they can cause cavities and decay
Avoid dark-colored beverages and foods that can easily stain your teeth
Rinse your mouth after consuming anything that contains tannins and might discolor your teeth
Avoid chewing on inanimate objects (i.e., pens, pencils) as well as ice to prevent a breakdown and thinning of your tooth enamel