Meet Our Dental Team – Lancaster, TX
We're Excited to Meet You
Every visit to Lancaster Family Smiles should be a smooth, straightforward, stress-free experience for you and your entire family, and our team of carefully selected, highly trained dental professionals is here to make sure that happens. They're here to answer all of your questions over the phone and make sure that you're well-accommodated during your appointment; just let us know exactly what you need. Want to learn more about some of the excellent people that work at our dental office? Keep reading below.
Brooke, Treatment Coordinator/Office Manager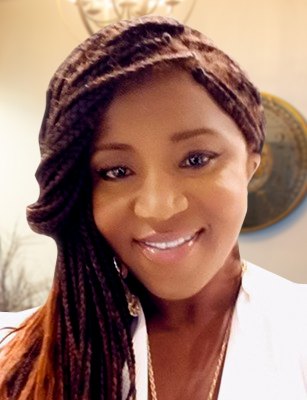 Brooke has been working in the dental world for over 25 years so far. She studied dental assisting at Bryant Institute and also has a degree in business. Today, what she enjoys most about her job is providing our patients with the best possible customer service, as well as flexible financial options to allow them healthy dental hygiene and the big, confident smile they deserve! Outside of work, Brooke's biggest achievements in life are her three beautiful children who are now young, successful entrepreneurs. She also recently became engaged to her soulmate and has been blessed with a bonus son. As for hobbies, she enjoys spending having cookouts with friends and family, working out, biking, interior decorating, and cheering on the Dallas Cowboys. She's also recently developed a passion for fishing out on their boat – in fact, she caught a 9ft Marlin in Cabo last November!
Savannah, Receptionist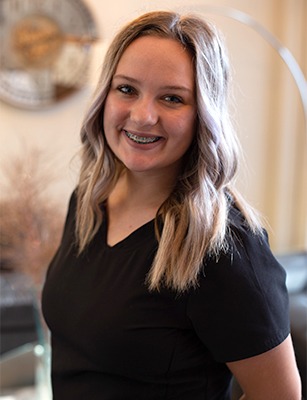 Savannah is originally from the Ennis area, and her favorite part of working at Lancaster Family Smiles is getting to see how happy the patients are when their treatment is finished! She is the second oldest of five kids, and her younger siblings are the absolute light of her life. Outside of the dental office, she loves spending time outdoors fishing, playing sports with her siblings, or capturing different moments behind her camera, whether it be sunsets or family candid's. If responsibilities weren't a thing, she'd LOVE to be a permanent beach bum.
Crystal, Insurance Coordinator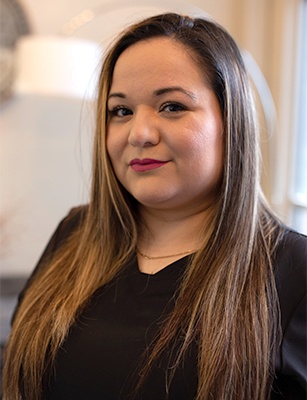 Crystal has been a part of the dental world for nearly five years now, and she loves getting to work alongside such great people and wonderful doctors! Helping patients is a joy. At home, she has her husband and three children who all attend Lancaster ISD. She spends her free time reading, crocheting, taking care of her plants, and going on walks with her dog Mia. She also loves everything to do with cooking, including trying new recipes, prepping for specific meals, and sharing her food with loved ones.
Alma, Billing Coordinator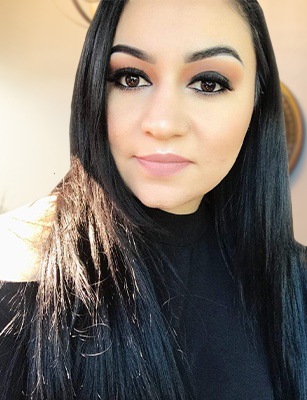 A Dallas native, Alma's career in dentistry spans well over a full decade so far. She loves everything about this field and is so proud to be a part of our dental office. At home, she and her spouse have one daughter. Her hobbies include cooking for her loved ones and playing games together. Family is very important to her – in fact, both her dad and her mom have 10 or more siblings!
Erika, Scheduling Coordinator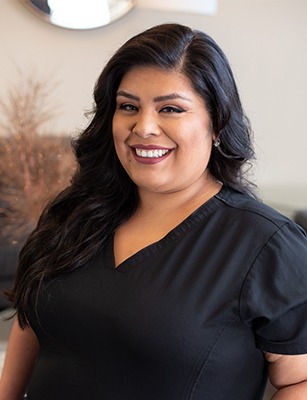 Erika hails from here in Lancaster, and she's been a part of the dental field for several years now. She really enjoys chatting with our patients and getting them excited about their new, beautiful smile! Outside of work, she is a proud mom who's very close with her family. You can often find her cooking, playing soccer with the kids, hosting movie nights, and traveling every chance she gets.
Lynette, Registered Dental Assistant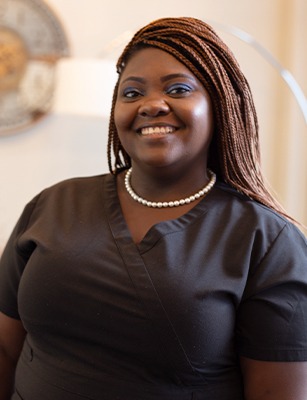 Lynette first joined our team a couple of years ago, with hopefully many more to come. She's extremely ambitious and passionate when it comes to the dental field, and helping others is her favorite part of the work she does day in and day out. Away from work, she's the proud mom of four daughters. Her hobbies include reading, shopping, and (of course) spending quality time with family. She's also very interested in constantly improving her knowledge, which is why she does a lot of work with her sister's medical school.
Shakiel, Dental Assistant
Shakiel's career in dentistry spans nearly five years so far, and she never gets tired of meeting new people here at Lancer Family Smiles. A Mansfield native, she has two lovely children at home. Outside of working hours, you can typically find her cooking, reading, or going on long hikes. She loves learning something new about herself every day!
Vanessa, Dental Assistant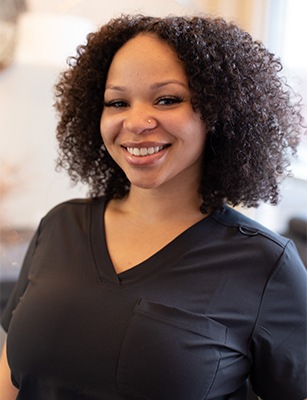 When asked about her favorite part of this job, Vanessa would have to say that she loves seeing people get their dental problems resolved for good! She is from Dallas and comes from a pretty big family. Not only does she have four siblings, but she's one out of 13 grandchildren in total. In her free time away from the dental office, she loves doing anything artistic, especially painting and drawing.
Jazmin, Dental Assistant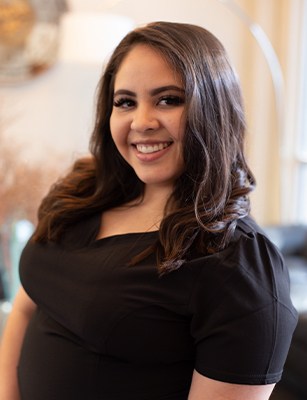 Jazmin has been a part of our team for a few years now, what she enjoys most about being an assistant is knowing that she plays an important part in helping patients get the beautiful smile they want. Seeing their confidence go up is always so rewarding! Originally from Duncanville, she is the oldest of three kids and the only girl. In her spare time, she enjoys painting and going to concerts.