June 15, 2022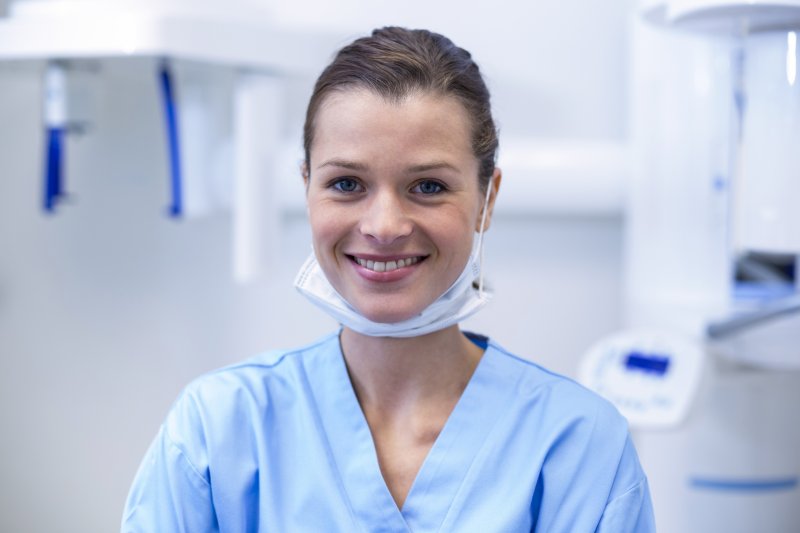 As skilled as they are, dentists don't operate dental practices independently. They have a capable staff ready to aid them in various tasks. That mainly includes those who help patients through care and aftercare to keep the latter's mouths healthy. Curious as to what your dental hygienist in Lancaster does to strengthen your oral health? Then read on to learn four of their primary job duties!
Hygienist Duty #1: Screenings
For starters, dental hygienists usually handle the first patient screening. Namely, they'll perform a quick exam of you to assess the overall health of your teeth.
Depending on the exam results, the hygienist may take one of several actions. If your health appears normal, they'll simply have you wait until the dentist is ready for you. They might conduct another, more extensive exam if the initial one shows serious symptoms. Doing so will give them more time to find signs of tooth decay or gum disease.
Whatever their findings, the hygienist will report their results to the dentist before the latter can complete their assessment.
Hygienist Duty #2: Patient Education
Patient education — teaching the patient about oral health — is another of the major job duties.
As you might expect, not everyone learns proper dental hygiene from an early age. Some patients may come in with one or more missing teeth, cavities, or serious gum disease. Others may have dental anxiety that keeps them from making regular appointments. As such, dental hygienists help patients feel comfortable during the appointment and educate them on how to care for their teeth between visits.
Hygienist Duty #3: Counseling
Perhaps surprisingly, patient counseling is part of the job as well.
The fact is that patients can feel uncomfortable during a dental check-up and fear shame and judgment from their dentist. Luckily, the hygienist helps calm the patient and assures them that the practice only cares about fixing the problem.
For example, a hygienist might provide home-care instructions to a patient with root planing for their gingivitis.
Hygienist Duty #4: X-Rays and Impressions
Dental hygienists are also tasked with using the latest dental technology. Specifically, they now use mouth X-rays that can take a series of images in mere minutes. They also take impressions of individual tooths or groups of teeth for implants, dentures, and other oral appliances.
As you can see, sustaining a dental practice takes many people. Give thanks and appreciation to your local dental hygienist the next time you see them!
About the Practice
Lancaster Family Smiles is one of the top dental practices in Lancaster, Texas. As a provider of high-quality family dentistry, their experienced dentists offer stellar dental care in a comfortable setting. Their services — including preventive, cosmetic, and restorative dentistry — use ultramodern technology to ensure patients receive efficient and effective treatment. For more information or to book an appointment, they can be reached at their website or by phone at (469)-729-7707.
Comments Off

on 4 Job Responsibilities of Dental Hygienists
No Comments
No comments yet.
RSS feed for comments on this post.
Sorry, the comment form is closed at this time.