June 21, 2022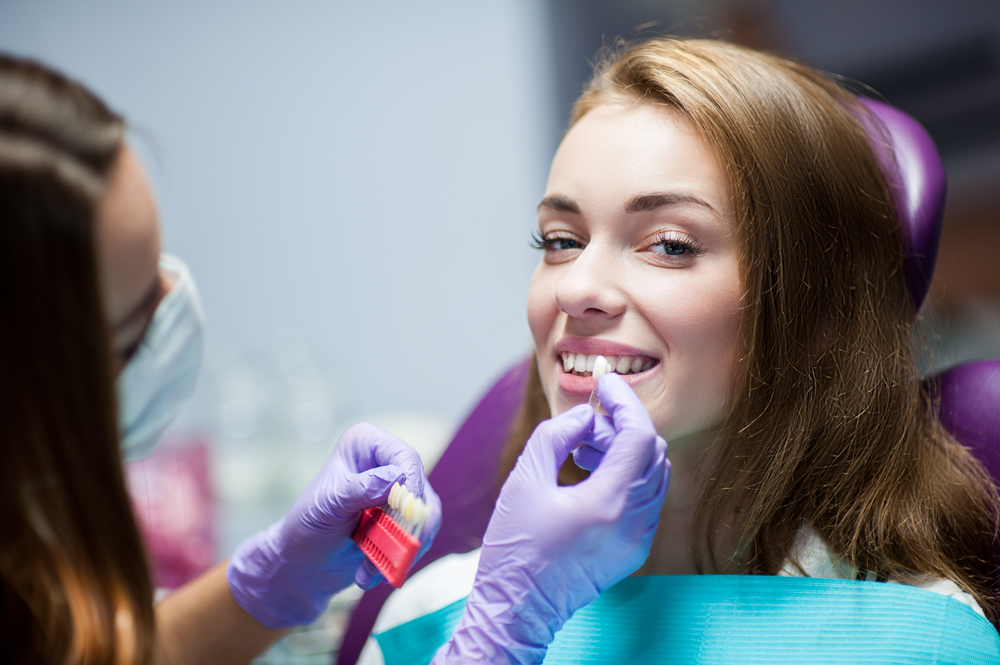 Crowns are used in restorative dentistry and placed on top of teeth to improve their appearance and functionality. Crowns can be made from various materials, each with its benefits and drawbacks. In this post, we'll look at the most common crown materials. So, whether you require a crown or are just curious about the different types of materials available, read on for more information.
Uses of Dental Crowns
A dental crown is a restoration used to cover or "cap" a tooth. Crowns are most commonly used to restore teeth that have been damaged by decay, cracks, or fractures. They can help hold a dental bridge and protect a weak or fractured tooth from breaking. They are also used to improve the appearance of teeth that are discolored.
Common Dental Crown Material
Learning about the different material options is excellent if you wish to know more on restorative dentistry work. A few different dental crown materials can be used, but the most common are porcelain, composite, and gold.
Each material has its benefits and drawbacks, so it's important to discuss your options with your dentist to see which is best for you. You may also wish to consider how it will look on you before deciding which material to pick.
Porcelain
Porcelain dental crowns are the most popular choice because they look natural and strong. These are biocompatible and non-toxic. They can also be matched to the color of your teeth so they will blend in well with your smile. However, they can be more expensive than other types of dental crowns.
Apart from this, they are less durable than other materials. This does not stop them from being the primary choice for front teeth with their natural appearance. Porcelain is among the best crown materials for those wishing to have a beautiful natural smile.
Composite
Composite dental crown material is made of synthetic resin. It's strong, durable, and can match your teeth' color. Also relatively inexpensive. As the material is strong, it's recommended for the back of the mouth that does most of the chewing motion. This material is excellent for people who have metal sensitivity.
Gold
Gold dental crowns are durable and strong. Due to the inert nature of gold metal, it's less reactive and can withstand wear and tear. This crown type is long-lasting but can be quite expensive for restorative dentistry. Gold crowns work best for molars that get the most grinding action out of all teeth. You may also choose these for front teeth if you like the aesthetic appearance of gold.
Where to Get a Dental Crown?
You can restore your smile and confidence by getting dental crowns. Choose Lancaster Family Smiles for the restoration as they are reliable. They offer high-quality, custom-made dental crowns that are designed to last.
Moreover, they have the latest technology and techniques to ensure a perfect fit and a natural-looking result. Their experienced team of dentists and technicians will ensure the entire process is as smooth and stress-free as possible.
Comments Off

on Top Dental Crown Materials
No Comments
No comments yet.
RSS feed for comments on this post.
Sorry, the comment form is closed at this time.