January 16, 2023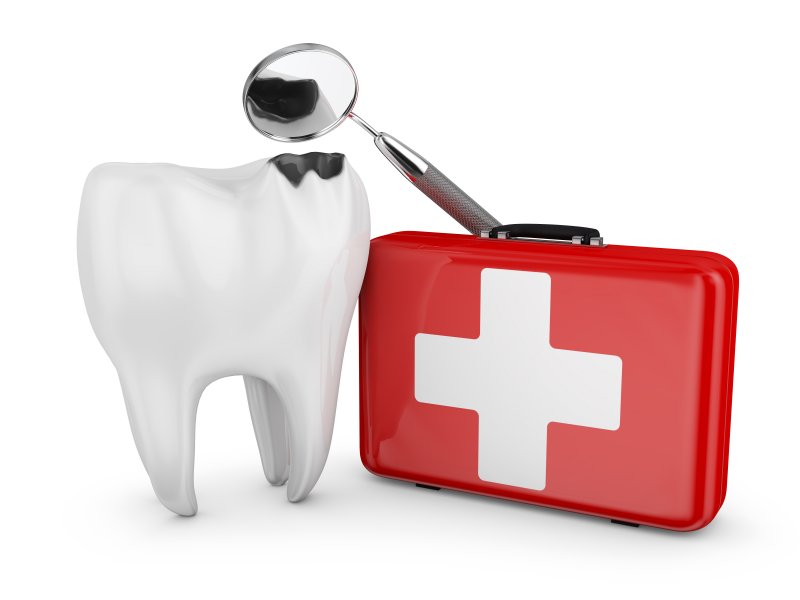 You may not have heard the term dental emergency before, but you probably have a good idea of what it means: toothaches, broken dentures, chipped teeth, and other oral health issues that are either painful or require immediate attention.
One of the most important aspects of oral health is preventing these problems from happening. If you want to know how to do that, here are a couple of things you can do to lower your risk for dental emergencies.
Be Careful When Eating
One of the most common ways to crack or chip a tooth is by accidentally biting into something too hard to chew. Whether it be hard candies or chicken bones, there are quite a few delicious foods that can do serious damage to teeth. Be careful when you eat so that you don't wind up biting down on something you shouldn't.
Wear A Mouthguard
There are two main kinds of mouthguards: one is designed for sports, which can protect you or your family from having a tooth knocked out. The other is designed to be worn while sleeping, which is good for people who grind their teeth.
Both of these can be incredibly helpful in preventing dental emergencies, so if you're an athlete or you grind your teeth, you can try asking your dentist to fit you for a mouthguard.
Maintain Dental Hygiene
If your teeth are weakened by tooth decay or gum disease, you're at a much greater risk of a dental emergency. Maintaining good dental hygiene to keep your teeth strong is therefore very helpful in preventing dental disasters. Remember to brush twice a day, floss daily, and use antiseptic mouthwash every time you brush.
Visit a Dentist Regularly
Most dental emergencies don't come out of nowhere. Intense toothaches, for example, are often the consequence of a severe oral infection that has found its way into the tooth itself. You might not notice this is happening, but your dentist would be able to see it during a routine exam. Making biannual trips to the dentist is a good way to catch potential dental emergencies before your teeth get to their breaking point.
About the Author
Dr. Mahima Gupta is a dentist who is passionate about her work. She loves the way her field combines art and science to make a genuine change in people's lives. Dr. Gupta is a graduate of the New York University College of Dentistry, and in the 20 years since graduating, she's completed over 700 hours of continuing education. If you have any questions about avoiding dental emergencies, she can be reached at her website or by phone at (469) 729-7707.
Comments Off

on 4 Ways to Prevent Dental Emergencies
No Comments
No comments yet.
RSS feed for comments on this post.
Sorry, the comment form is closed at this time.