June 3, 2016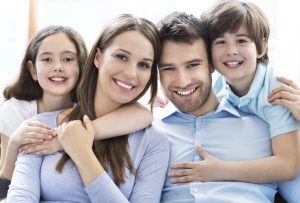 The short answer to the question, "What can my Lancaster family dentist do for me" is just about everything you need to have a healthy and attractive smile. At Lancaster Family Smiles, Dr. Gupta and her team of dental hygienists offer a wide range of general, restorative and cosmetic dentistry treatments, so you don't have to go anywhere else to have the smile you deserve.
Dental Cleaning and Exam
Our services begin with an appointment for a dental cleaning and exam. Otherwise known as a checkup, these six-month visits give Lancaster, TX, dentist Dr. Gupta that opportunity to initially assess the condition of your teeth and gums and then regularly monitor your oral health. These appointments often include digital x-rays and other evaluative techniques when necessary, such as molds or CT scans. With this information, Dr. Gupta is able to form a baseline reading of your smile and make a recommendation for treatment.
Dental Crowns in Lancaster, TX
If Dr. Gupta finds that any of your teeth have serious fractures, a penetrating crack or severe tooth decay, then she will likely suggest a dental crown to preserve the tooth. After removing decay and preparing the tooth, Dr. Gupta cements the crown—often called a cap—over the tooth. This tooth restoration looks like a natural tooth and thanks to the latest advances in dental materials, performs just as well, too.
Dental Fillings and Cosmetic Bonding
What could a filling to repair a cavity have to do with a cosmetic procedure that restores a tooth's natural shape? A lot! Both use tooth-colored composite resin, a strong and durable dental material that bonds to the tooth. For a tooth-colored filling, Dr. Gupta removes decay and then fills your cavity with a shade of resin chosen to match the natural color of your tooth. Similarly, the same material is used in cosmetic bonding to rebuild a tooth that is chipped, broken, misshaped or permanently discolored.
Other Services from your Lancaster Family Dentist
Whatever you need to maintain a smile—whether for yourself or any other member of the family—you can be sure to find the appropriate service at Lancaster Family Smiles. For instance, for porcelain veneers, 75134 residents turn to Dr. Gupta. Other available treatments include:
Crown and Bridge
Root Canal Therapy
Dentures
Children's Dentistry
Wisdom Tooth Extraction
Emergency Dentistry
Sedation Dentistry
Call Our Office Today
To learn more about the family dentistry services we provide or to schedule a dental checkup, contact Lancaster Family Smiles in Lancaster, TX.
Comments Off

on What can my Lancaster Family Dentist do for me?
No Comments
No comments yet.
RSS feed for comments on this post.
Sorry, the comment form is closed at this time.