July 13, 2023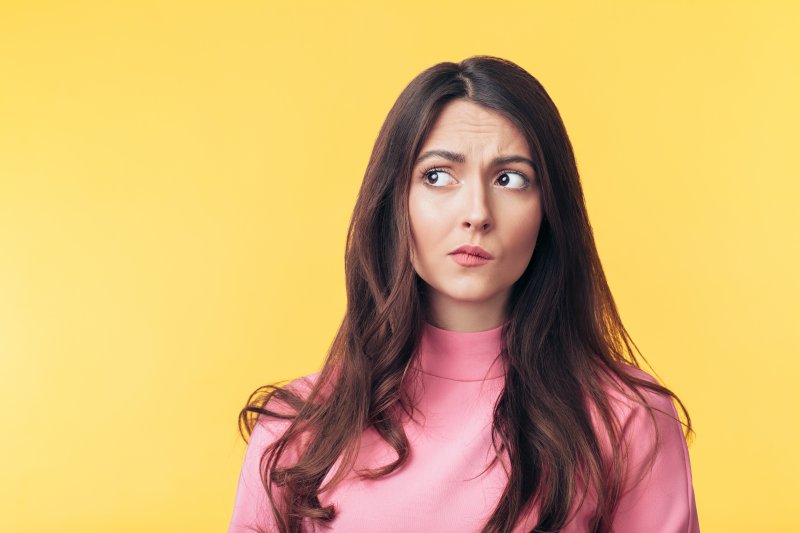 Cavities are tricky little nuisance. They can be hard to catch before they do significant damage, and they can be especially difficult to spot if they develop between teeth. While good oral hygiene is the best way to avoid them, everyone should be on the lookout for these nasty bacterial infections. Your dentist has a variety of ways to deal with cavities. Here are some signs that you have a cavity between your teeth and some tips on how to treat them.
How Can I Tell if I Have a Cavity Between My Teeth?
A cavity between your teeth is called an interproximal cavity. Like all cavities, they form in areas where bacteria have infiltrated the enamel. Without a dental examination, you will likely not realize you have one until it has begun eating into the dentin layer, causing sensitivity to sweets and cold temperatures as well as discomfort when chewing.
What Can I Do About a Cavity Between My Teeth?
Cavities do not go away on their own and always warrant treatment from a dentist. They'll probably recommend one of these five procedures, depending on the severity of the cavity.
Recalcification – If the cavity is found before it erodes more than halfway through the enamel, your dentist can recalcify the afflicted area using fluoride gel.
Filling – If the cavity has gone more than halfway into the enamel, your dentist will emove the decay before filling the area with a material like gold, silver, resin, porcelain, or amalgam.
Root Canal – A severe cavity can require a root canal, during which the pulp is removed before the tooth's interior is cleaned and disinfected. The dentist then seals the tooth with a filling.
Crown – If the cavity is so big that there isn't much tooth structure left, the dentist might cover the tooth with a crown, which is a natural-looking protective cap for the tooth.
Extraction – As a last resort to prevent the infection from possibly spreading to the jaw, the dentist can extract the tooth. The gap can be filled by a bridge, dental implant, or partial denture.
How Can I Prevent a Cavity Between My Teeth?
Practicing good oral hygiene and limiting sugar intake between regular dental visits is the best way to prevent cavities. Since your toothbrush cannot reach between teeth, brushing is not enough. Flossing or using another interdental device at least once a day is crucial for removing cavity-causing plaque and food particles from between teeth. Using an antibacterial mouthwash can do wonders for keeping your mouth clean of bacteria that can cause cavities.
Once a cavity has started forming, catching it early is the best way to resolve the issue, so keep scheduling and showing up to regular dental visits. In the meantime, stick with a strict oral hygiene regimen. With these habits, you stand the best chance of having a lifetime with a healthy, beautiful smile.
About the Author
Dr. Mahima Gupta earned her DDS from the New York University College of Dentistry. She has continued her education in clinical skills for more than twenty years, attending mini residencies in subjects like endodontics, pediatric dentistry, and dental implants. Her practice serves the community of Lancaster, TX, providing services including preventive, restorative, pediatric, cosmetic, and emergency dentistry. If you are concerned about cavities between your teeth, contact her online or dial (469) 729-7707.
Comments Off

on Think You Have a Cavity Between Your Teeth? Here Are Some Signs
No Comments
No comments yet.
RSS feed for comments on this post.
Sorry, the comment form is closed at this time.