July 27, 2023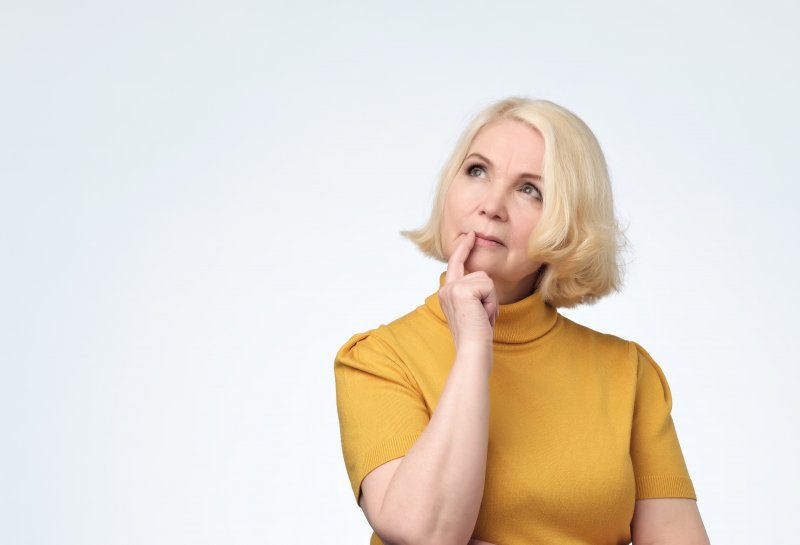 As you might know, do-it-yourself projects are on the rise lately. More and more people share their self-made work over social media. Despite this trend, though, it's not a good idea to try DIY replacement teeth. These restorations are very unsafe and put your oral health at risk. Instead, you should only ever see a dentist for tooth replacements. If you'd like to learn more, here's a primer on why DIY replacement teeth aren't safe from a local dental practice.
What are DIY Replacement Teeth?
In recent years, some individuals have tried solving their tooth loss independently. Their efforts led to what are now called DIY replacement teeth.
Per their name, DIY replacement teeth are supposed to substitute for your missing ones. The main appeal is that they're (seemingly) cheaper than typical restorations. Similarly, these prosthetics are fairly accessible – most can be found online and in drugstores. Given such qualities, these DIY products often get displayed on social media and various websites.
The most common DIY tooth replacements are:
Melted Polymers – In essence, these are beads that must be dissolved. They're molded to look like teeth once melted.
Moldable Wax or Paste – Moldable waxes and pastes are shaped without melting.
Orthodontic Wax – Some people will use orthodontic wax to cover a lost tooth's socket.
Why Aren't They Safe?
Though they can be popular, DIY tooth replacements aren't safe. They tend to cause more oral problems than they resolve.
The biggest issue with these products is their unsafe ingredients. You see, the FDA hasn't approved most of the materials they use. It's to the point that putting them in your mouth risks toxic effects.
Adding insult to injury, DIY teeth don't stop tooth loss effects. For instance, polymers and waxes can't keep your jaw from eroding. They also aren't sturdy enough to prevent adjacent teeth from tilting.
Why See a Dentist Instead?
Unlike DIY teeth, you can trust a dentist for restorative work. In particular, their dental implants are highly safe and effective.
Firstly, science has shown implants are harmless. The titanium they use is biocompatible and non-toxic. Also, the porcelain crowns that top them are non-metallic and don't cause complications.
More crucially, implants act more like real teeth than DIY options. Once placed in your jawbone, they slowly fuse with the surrounding bone tissue. This process ensures they become permanent, restoring your bite force and full smile.
Since DIY replacement teeth aren't safe, please don't use them. You're better off seeing your local dentist for smile restoration.
About the Practice
Lancaster Family Smiles is based in Lancaster, TX. Led by Dr. Mahima Gupta, our practice strives to provide warm and effective dental care. To that end, we offer preventive, cosmetic, and restorative services tailored to each patient's unique smile. Dr. Gupta and her team are even equipped to perform emergency dental work like root canals and tooth extractions. For more information or to book a visit, you can reach us on our website or by phone at (469)-729-7707.
Comments Off

on Are DIY Replacement Teeth Safe for You?
No Comments
No comments yet.
RSS feed for comments on this post.
Sorry, the comment form is closed at this time.