August 22, 2017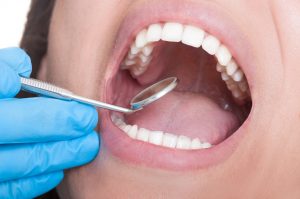 To get a better understanding of what a dental crown is and how it can restore your smile, you must first understand the parts of a tooth:
The basics of a tooth are divided into two parts: the root and the crown.
The root is protected by healthy teeth and gums below the gum line.
The visible portion of your teeth are known as crowns.
So, when the visible portion of your tooth becomes damaged, your Lancaster Family Smiles may recommend that you receive a dental crown in Lancaster. Let's explore more about dental crowns and how they can help you.
Understanding the Necessity of Dental Crowns
Dental crowns are designed to completely cover a tooth experiencing dental issues. Getting a crown can significantly improves the tooth's health, appearance, and position within the smile. Our office precisely matches our dental materials to mimic your natural teeth, giving your damaged tooth a beautiful makeover all while restoring it at the same time. There are several reasons why Dr. Gupta may recommend having a dental crown placed, including:
Attaching it to a dental implant.
Rebuilding the structure of a badly injured or fractured tooth.
Restoring a tooth that's undergone root canal therapy.
Restoring a large area of decay that's too severe for a filling.
Protecting a weak tooth from the threat of fracturing.
Helping a discolored tooth seamlessly blend within the rest of your smile.
Placing Dental Crowns
The procedure for installing a dental crown normally takes two separate visits to Lancaster Family Smiles.  At your first appointment, we will make sure your tooth can support a crown, then begin filing it down to prepare for the crown's placement. But, if a tooth is severely damaged or broken, your dentist may need to fill it in to create a stable foundation for your dental crown.
After the tooth is stable enough to place the dental crown, Dr. Gupta will take an impression of the tooth (as well as its neighboring teeth) and send that information to a dental lab. The lab will then create the permanent crown according to the information we collect. Don't worry, your tooth will have a temporary crown that protects you from further discomfort until your custom crown is placed. At your second appointment, we will permanently place your custom dental crown.
The Lifespan of Dental Crowns
It may seem weird to go from a damaged tooth to a fully restored smile, but it should take no time to get used to. To make your dental crown last, you must care for it properly. The best way to care for your crown is by combining routine visits with your Lancaster dentist and proper dental care at home. Here are some helpful tips for home care:
Stay aware of what you are eating.
Eating especially hard foods such as hard candies or chewing ice could cause breakage.
Brush your teeth twice a day.
Floss every day.
This dental restoration should last anywhere from five years to twenty-five years, giving our patients long-lasting, stable results! If you're consistent and pay attention to the details of your teeth when it comes to your dental routine, your dental crown could last you a full lifetime! Contact us today to schedule a consultation and see if dental crowns are best for you.
Comments Off

on A Dental Crown in Lancaster Can Significantly Improve Smiles
No Comments
No comments yet.
RSS feed for comments on this post.
Sorry, the comment form is closed at this time.