August 6, 2017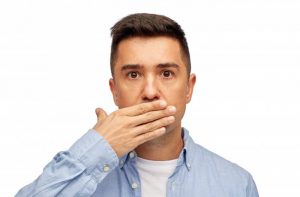 Going to your favorite restaurant doesn't seem as fun when you can't order what you'd like to eat. It's hard to chew steak when you're living with a missing tooth, and it's especially embarrassing trying to navigate different foods in front of your friends or family. You've often thought to yourself – there must be a better way, and there is! Here are your best options for tooth replacement.
What are Dental Implants?
A dental implant is the best tooth replacement that dentistry has to offer and this is due to the fact that they replace not only your tooth, but also your root. A titanium post is placed into your bone during a simple surgical procedure, and because it's biocompatible, it naturally integrates with your bone over time. The implant replaces your root and creates a firm foundation for your new tooth.
A high quality porcelain crown attaches to your implant to restore your tooth and all the function you had before. The implant crown is customized to closely mimic your missing tooth in both form and aesthetics so no one will ever know you were missing a tooth.
Dental implants can also support dental prosthetics such as a denture, partial, or bridge. A few strategically placed implants allow a denture to "snap" into place, and they offer better support and a more stable fit that eliminates movement or slippage when you talk or eat.
Who is a Candidate for Dental Implants?
Dental implants in Lancaster do require a couple of factors in place to be successful.
The patient needs to have enough healthy bone structure to properly support the implant.
The patient should be in good overall health.
Implants boast a 95% success rate and they offer great longevity as they can potentially last a lifetime with excellent home care and regular dental checkups.
Your implant dentist in Lancaster can determine if this is the right treatment for your needs and discuss your options with you if it's not.
About Lancaster Family Smiles
Dr. Mahima Gupta holds dental degrees from both India and New York University. Practicing dentistry in both countries allows her to use both philosophies to deliver the highest level of personalized care to her patients.
Dr. Gupta is proud to offer comprehensive implant dentistry to her patients, which means that you can have your entire procedure including both surgical placement and restoration completed at Lancaster Family Smiles. This is a comfort for patients, knowing that they'll be able to work with the team they know and trust throughout their treatment.
Would you like to contact Dr. Gupta? Give us a call at 469-729-7707, or you can reach us through our website.
Comments Off

on I'm Missing a Tooth! What Are My Options for Tooth Replacement?
No Comments
No comments yet.
RSS feed for comments on this post.
Sorry, the comment form is closed at this time.