November 23, 2016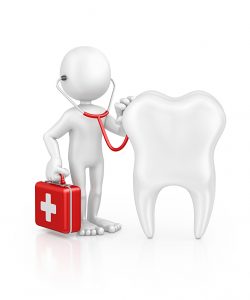 Three cheers for the health care workers who sacrifice time with their families during the holidays in order to provide emergency care. No one plans on having an emergency, of course, but it's nice to know that help is available. In case of a dental emergency in Lancaster, Dr. Gupta and her staff are here for you and your family. At Lancaster Family Smiles, we take your oral and dental wellness to heart—and that includes during this holiday season.
Emergency Dentistry Steps
The first step in treating a dental emergency is contacting your Lancaster emergency dentist. Dr. Gupta recommends adding our office phone number to your list of cell phone contacts. This can save precious time when you are dealing with an emergency. Our phone number is (469) 729-7707. If you call during regular business hours, we'll be able to offer guidance on what you can do immediately and we will do our best to schedule you for a same-day appointment. After hours, our answering service will offer helpful instructions and contact the dentist if necessary.
Emergency Tips
If you are experiencing a dental emergency, then it helps to know what you can do until Dr. Gupta can see you. The following is basic care for some of the emergencies we see most often in the office.
Toothaches. Some are serious and some are not. If the discomfort is sudden and rather mild, then you may have a particle of food stuck between two teeth. Try flossing around the tooth that hurts. On the other hand, a severe toothache may mean tooth infection. In this case, Dr. Gupta will want to see you ASAP in order to determine whether or not a root canal is needed. You can use acetaminophen or ibuprofen to alleviate the pain.
Knocked Out Tooth. This is probably the most frightening of all dental emergencies. If you have the tooth, try to touch only the crown and not the root where live tissue may still be attached. Rinse the tooth and then try to hold the tooth in its socket. If excessive bleeding or pain prevents this, then store the tooth in a container filled with milk. Call our office and head over immediately. If treated shortly after an accident, a lost tooth can sometimes be reattached.
Broken Tooth. First of all, hang on to the piece(s) of broken tooth. Sometimes, these can be seamlessly reattached to the remaining tooth structure. In any case, Dr. Gupta will want to see you. Depending on the extent of the break, root canal therapy may be necessary.
Call Our Office for a Dental Emergency in Lancaster
If you are experiencing any kind of dental emergency, contact Lancaster Family Smiles any time day or night. We're here to help put a smile back on your face!
Comments Off

on For a Dental Emergency in Lancaster, Trust Dr. Gupta
No Comments
No comments yet.
RSS feed for comments on this post.
Sorry, the comment form is closed at this time.