October 18, 2016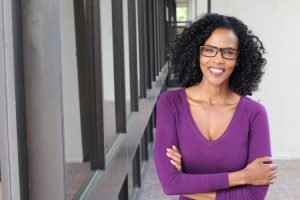 Did you know that your smile is a powerful tool? A beautiful smile makes a good first impression and people with amazing smiles are perceived as happier and more successful. If you're smile isn't quite making the impression you'd like it to, porcelain veneers may be a good option for you. Dr. Mahima Gupta is your premiere cosmetic dentist in Lancaster, and here she discusses the benefits of porcelain veneers.
What is a Porcelain Veneer?
Best described as a thin layer of porcelain, a dental veneer is a restoration that is designed to fit over your natural tooth to repair and enhance your smile. Veneers can be used to repair one tooth, but they're best utilized to enhance an entire smile. Many of the Hollywood smiles we all admire have been enhanced with porcelain veneers.
Veneers are directly bonded to your tooth, which adds strength to your natural tooth. They're easy to care for as you'll be able to brush and floss as you were always used to doing. With the right home care and regular dental checkups, your veneers can potentially last for many years.
Your dentist will custom shade your veneer, and they're stain resistant so you won't have to worry about whitening your teeth. Porcelain veneers are ideal for repairing dental issues such as:
Small chips and fractures
Discoloration or staining
Misshapen teeth
Gaps or spacing between teeth
Misaligned teeth
Am I a Candidate for Porcelain Veneers?
Veneers work well for most patients, however a great place to start is a consultation with Dr. Gupta in order to determine if they will help you achieve your goals and desires for your smile. With a thorough examination and some x-rays, she can determine the best treatment for your needs. If veneers are not in your future, Dr. Gupta is happy to discuss other cosmetic options that may work well for you.
At Lancaster Family Smiles, our goal is to help you achieve and maintain a healthy and beautiful smile that lasts as lifetime. Dr. Gupta offers personalized care that is designed to achieve the results you want. We know you'll love the individualized attention you receive when you work with us. Contact us today to learn more about how we can help you achieve your dream smile.
Comments Off

on Your Cosmetic Dentist in Lancaster Discusses the Benefits of Porcelain Veneers.
No Comments
No comments yet.
RSS feed for comments on this post.
Sorry, the comment form is closed at this time.