October 23, 2019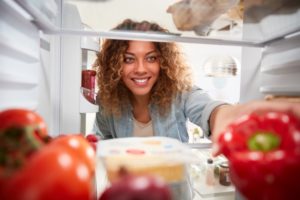 After researching veneers in Lancaster, you think they're the perfect cosmetic solution to refresh your damaged and discolored smile. In as few as three visits to your dentist, you'll have a symmetrical, bright, and straight grin that you won't want to wait to show off to your friends and family. When you make an investment in your grin, it makes sense that you would want to make it last as long as possible. To keep your veneers looking clean, white, and healthy, it's best to take a few precautionary measures. Read on to learn how to preserve your beautiful smile so it can last for years to come.
Avoid These Foods
Although your porcelain veneers are stain-resistant, they can still become discolored, just not as quickly as your natural teeth. They're also not indestructible restorations, which is why it's a good idea to steer clear of foods like:
Certain meats that are chewy and need to be ground down with your teeth to digest.
Hard breads like baguettes can be difficult for your veneers to crunch through, especially your temporary ones.
Hard and crunchy foods like nuts, seeds, and kettle chips.
Stain-causing foods that have rich colors like curry, red wine, tomatoes, and dark soda.
For more recommendations on how you can preserve your veneers, speak with your cosmetic dentist in Lancaster after your procedure. They can also provide you with a complete list of foods and beverages to stay away from.
Treat or Quit Bad Oral Habits
Bad oral habits that can cause dental damage or staining like smoking and teeth grinding could ruin the appearance of your veneers. The best way to reduce your risk of damage is to quit these habits or seek treatment. If you grind and clench your teeth, your cosmetic dentist may offer custom-crafted nightguards to reduce the impact it has on your pearly whites, keeping them safe from becoming worn down or breaking.
Keep Up With Your Oral Hygiene Routine
Although your teeth may feel protected by your veneers, it's just as important as it was before to keep up with your oral hygiene routine. The American Dental Association recommends brushing twice each day for two minutes with fluoride toothpaste and flossing at least one each day to maintain healthy teeth and gums. That way, harmful oral bacteria and food debris don't have an opportunity to collect in your mouth and cause oral health problems like cavities and gum disease.
Visit Your Cosmetic Dentist Every Six Months
Just like with the smile you had before porcelain veneers, you'll want to visit your dentist every six months for a routine checkup and cleaning to maintain it. This way, they can tackle small problems before they turn into something more serious down the road, possibly ruining your veneers.
With the proper preventive measures in place, you can enjoy your new smile for up to 25 years. Keeping up with your oral hygiene routine paired with being mindful about what you're eating can save you an unexpected visit with your cosmetic dentist.
About the Author
Dr. Mahima Gupta has a diverse background working with many unique communities and patients. She focuses on sharpening her skills and expanding her knowledge through taking continuing education courses. This way, she can provide her patients with precise and reliable comprehensive care, including services like porcelain veneers and professional teeth whitening. For questions or to schedule a consultation for a cosmetic dental treatment, visit Lancaster Family Smiles' website or call 469-729-7707.
Comments Off

on 4 Tips to Extend The Lifespan of Your Veneers
No Comments
No comments yet.
RSS feed for comments on this post.
Sorry, the comment form is closed at this time.