September 19, 2019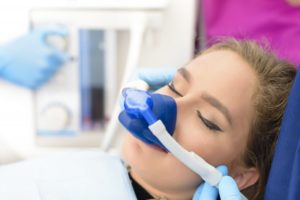 Every time you take a sip of some delicious hot coffee, it sends a jolt of pain through one of your teeth. However, you have a serious fear of the dentist. You summon all your courage to go get it looked at, but then they tell you that you need a root canal in Lancaster. What exactly is a root canal? Can you get sedation dentistry to make the whole thing easier? Continue reading to find out.
What Is a Root Canal?
The root canal is the name for the part of the inside of the tooth running up from the "legs," or the roots, up to the pulp inside the crown, or the part you chew with. It's also used to refer to a procedure where the infected or damaged pulp inside a tooth is removed.
First, your dentist will numb the area with a local anesthetic. Then, he or she will create an access hole to reach the pulp. Next, the pulp will be removed, the inside of the tooth cleaned out, and a synthetic pulp material placed inside the tooth. Finally, the tooth is sealed up with a filling or crown to make it functional again.
How Do You Know If You Need a Root Canal?
Only your dentist can really determine if a root canal is needed, but some common signs that one is required may include:
Severe toothache when chewing
Prolonged sensitivity to hot and cold temperatures
Darkening or discoloration of the tooth
Swelling and tenderness in the surrounding gums
Pimple on the surrounding gums
Can You Get Sedation for a Root Canal?
If you experience dental anxiety, then sedation dentistry in Lancaster might be just the thing you need. Your dentist offers two methods of sedation that can help you get the care you need stress-free:
Nitrous oxide: Also known as laughing gas because of its euphoric effect, nitrous oxide helps you feel much more at ease during your root canal. You will simply wear a mask over your nose through which you will breathe the gas. Once the procedure is done, the effects of the gas will wear off quickly, allowing you to return to work or school about 15 minutes after your root canal is finished.
Level 1 sedation: If your dental anxiety is more severe, level 1 sedation may be right for you. Your dentist will prescribe a pill to take a certain amount of time before your appointment. Because it will induce a groggy effect that will last most of the day, you'll need a ride to and from the office. You will feel perfectly relaxed during the procedure. In fact, you'll be so relaxed that you might not even remember it!
If your dentist tells you that you need a root canal, don't worry. Ask if they offer sedation dentistry to soothe your worries.
About the Author
Dr. Mahima Gupta finished a four-year dental degree in India before moving to the U.S. and earning a Doctor of Dental Surgery degree from New York University. Because of her diverse background, she knows how to develop a unique approach to every single one of her Lancaster, TX patients. If you find yourself with unexplained tooth pain, contact Dr. Gupta on her website or call (469) 729-7707 to see what's wrong.
Comments Off

on Nervous to Get a Root Canal? Sedation Can Help
No Comments
No comments yet.
RSS feed for comments on this post.
Sorry, the comment form is closed at this time.