January 11, 2021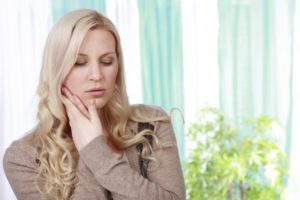 A severe toothache is one of the more common warning signs that you need root canal therapy. This is because bacteria have traveled to the sensitive pulp area. If the tooth stops hurting, is that a sign that you no longer need a root canal in Lancaster? Continue reading to get the answer.
What a Root Canal Accomplishes
Once bacteria enter the sensitive inner area of the tooth, a filling won't be enough to repair it. A dentist will perform a root canal to accomplish the following:
To get to the core of the tooth to remove the infection
To thoroughly clean the area
To add a protective filling called gutta-percha
To seal the tooth and restore it with a crown
What It Means if the Tooth Stops Hurting
A toothache does more than trigger an intense pain sensation. It alerts you of a serious problem that, if ignored, could lead to a life-threatening infection in other parts of your body. If the pain fades, it shouldn't be misunderstood as the problem being solved. Instead, it could be a sign that the infection has worsened.
There could be nerve damage that has temporarily interrupted the body's ability to send a pain signal. However, this doesn't stop the bacteria from advancing. If left unaddressed, they can enter the jawbone area and cause the tooth or teeth to loosen.
It's best to Play It Safe
To be on the safe side, take action the moment you notice tooth pain. Reach out to a local dentist to schedule an emergency visit so you can be examined and treated. To get momentary relief and reduce any swelling, apply ice to the outside of your jaw and take ibuprofen (Advil, Motrin or Aleve). Rinsing your mouth with a salt-water solution will also help to slow down the advancement of bacteria.
Apprehensive About Receiving a Root Canal?
Throughout the years, root canal therapy has been given a "bad rap." The reality is that with the advancements in dentistry, the procedure is painless. Before getting started, the dentist will apply numbing medication to ensure you won't experience any discomfort. If you're still a little anxious, there is also the option of receiving sedation dentistry, which will safely and effectively calm your nerves.
When it comes to advanced tooth decay, what's most important is that it's treated, and your oral health is restored before the problem can get worse. By reaching out to an emergency dentist in Lancaster, you can fully recover and get back to leading a painless life.
About the Author
Dr. Mahima Gupta earned her dental degree from the New York University College of Dentistry. As part of her commitment to excellence, she has completed over 700 hours of continuing education over the past two decades. Additionally, Dr. Gupta has earned Fellowship status with the Academy of General Dentistry. She performs root canal therapy to restore oral health at Lancaster Family Smiles, and she can be reached for more information or to schedule a visit through her website.
Comments Off

on If Your Tooth Stops Hurting, Do You Still Need a Root Canal?
No Comments
No comments yet.
RSS feed for comments on this post.
Sorry, the comment form is closed at this time.