September 13, 2023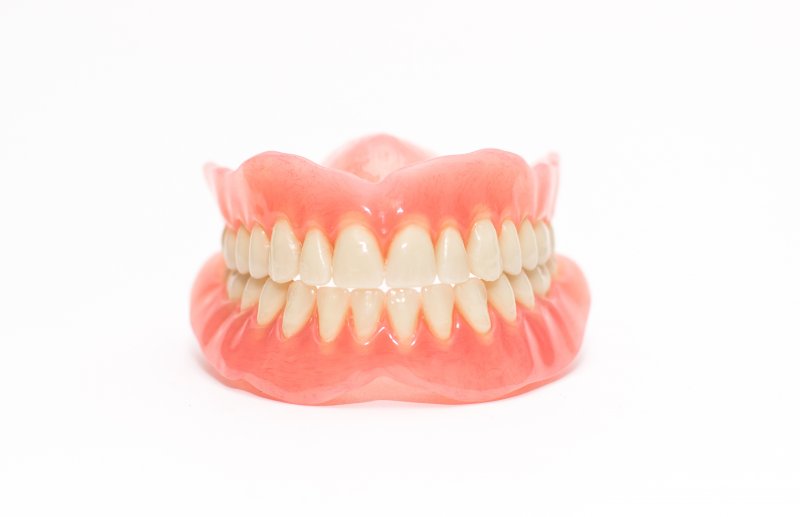 While denture sores are likely during a new set of dentures' initial adjustment period, they should be rare after you are used to them. If they become a recurring issue with a set you have been wearing for a long time, they can be indicative of an underlying problem. Here's what you need to know about what causes denture sores, what you can do to prevent them, and when you should see a dentist to address them.
What Causes Denture Sores?
Denture sores are usually caused by a bad fit or poor oral hygiene. The shape of the mouth changes over time, and a set of dentures that has served for years may eventually not fit as comfortably as it used to. This can lead to irritation and inflammation at points where the gums make contact with the dentures. If the dentures are not cleaned properly or if they are not removed from the mouth for days, they can become a breeding ground for bacteria that can attack the soft tissues of the mouth.
How Can I Treat Denture Sores at Home?
Though they will not treat the sores directly, over-the-counter pain relievers can help reduce the resulting pain and inflammation and allow a patient to sleep and eat properly. You can also buy numbing gel that can be applied directly to the sores. A warm salt water rinse can ease the discomfort and promote healing. Stir ¼ teaspoon of salt into two ounces of warm water and swish the solution in your mouth for about thirty seconds before spitting it out. You can do this up to four times a day until the sores heal.
Your mouth and dentures need time apart every day so your gums can rest and your dentures can be cleansed. This gives your mouth time to clean itself of food debris and heal its sores while removing buildup and bacterial growth from your dentures. Good oral hygiene can prevent denture sores from forming or getting worse.
When Should I Consult with My Dentist About My Denture Sores?
Scheduling a dentist's appointment is the best course of action if your denture sores do not seem to be going away. Your dentist can perform a denture reline if the problem is with a bad fit or treat your sores directly if they are the result of an infection. This should soon have your dentures fitting comfortably in your mouth so you can enjoy a full smile without sores.
About the Author
Dr. Mahima Gupta earned her dental degree from the New York University College of Dentistry and has completed over 700 hours of continuing education over the past twenty years. She is a member of the American Dental Association and a Fellow of the International Congress of Oral Implantologists and the American Academy of Implant Prosthodontics. Her office in Lancaster, TX offers preventive, restorative, cosmetic, pediatric, and emergency dentistry in addition to denture treatments. For more information on treating denture sores, contact her office online or dial (469) 729-7707.
Comments Off

on How Can I Get Rid of Denture Sores?
No Comments
No comments yet.
RSS feed for comments on this post.
Sorry, the comment form is closed at this time.