September 22, 2023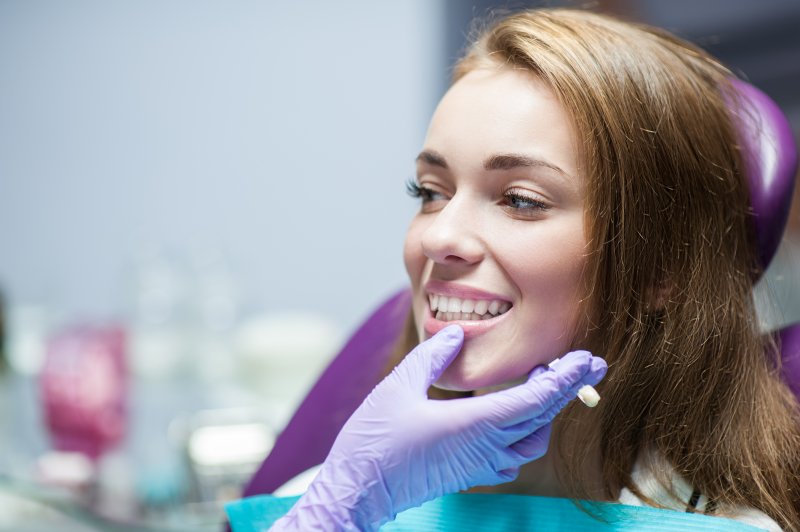 A smile is more than just teeth–it's a portal to your oral health, overall well-being, and self-confidence. Dental crowns serve as safeguards for heavily damaged teeth and play a critical role in preserving your smile.
However, even the sturdiest dental crowns face the test of time. So, how long can you rely on them? Continue reading to delve into dental crowns, their durability, and how you can maximize their lifespan.
What Is a Dental Crown?
Crowns are coverings that protect an entire tooth. When there is extensive damage or decay to a tooth, and a filling won't hold, a dental crown may be the best option.
These crowns are hard, durable, and look like your natural teeth.
How Long Do Crowns Last?
The amount of time that a dental crown lasts is determined by multiple factors. These include placement of the crown, the material used, and your oral health habits.
Crowns placed near the back of the mouth tend to have a shorter lifespan than those placed at the front due to the consistent bite force they endure day to day.
In general, a dental crown lasts around 10 years. However, with proper care and maintenance, these mighty prosthetics can last for decades.
What Are Dental Crowns Made Of?
There are a number of materials that dental crowns can be made of, including:
Zirconia – This newer dental crown material is becoming popular. Zirconia is made of zirconium dioxide, a super strong material that's close to titanium. This material is very resistant to cracks and breaks.
Porcelain – Porcelain crowns have been the industry standard for decades. This material is a hard ceramic that looks very close to natural tooth enamel.
Lithium Disilicate – A glass ceramic that is most often used in the making of in-office crowns via a machine. Not all dentists possess the means to create these crowns, but the material has high strength and integrates well into the mouth.
How Can I Make My Crown Last Longer?
While placement and material are big factors, how you take care of your oral health can have a significant impact on the longevity of dental crowns. Here are some ways you can increase their shelf-life:
Perform Regular Oral Care – A regular routine of brushing and flossing twice a day will prevent bacterial plaque buildup. This will slow or prevent the erosion of your teeth and gums, keeping your crown in place.
Avoid Sticky or Crunchy Foods – Foods that increase the bite force required to eat them or that pull at your teeth should be minimized.
Avoid Using Teeth as Tools – Don't use your teeth to open packages or bottles. This practice can make your teeth vulnerable to damage.
Dental crowns can last for a long time with the right care. Proper oral hygiene practices, regular dental check-ups, and tooth awareness are all tools that will help you preserve your smile for the long haul.
About the Author
Dr. Mahima Gupta feels best when she sees her patients smile. She works tirelessly to provide the best treatment options available and provide a safe space for her patients. She earned her dental doctorate from the New York University College of Dentistry and has spent the last 20 years learning from the best through seminars, and professional organizations. To set up an appointment at Lancaster Family Smiles, call (469) 729-7707 or visit the website to explore their services.
Comments Off

on How Many Years Can You Expect from Your Dental Crown?
No Comments
No comments yet.
RSS feed for comments on this post.
Sorry, the comment form is closed at this time.