November 8, 2022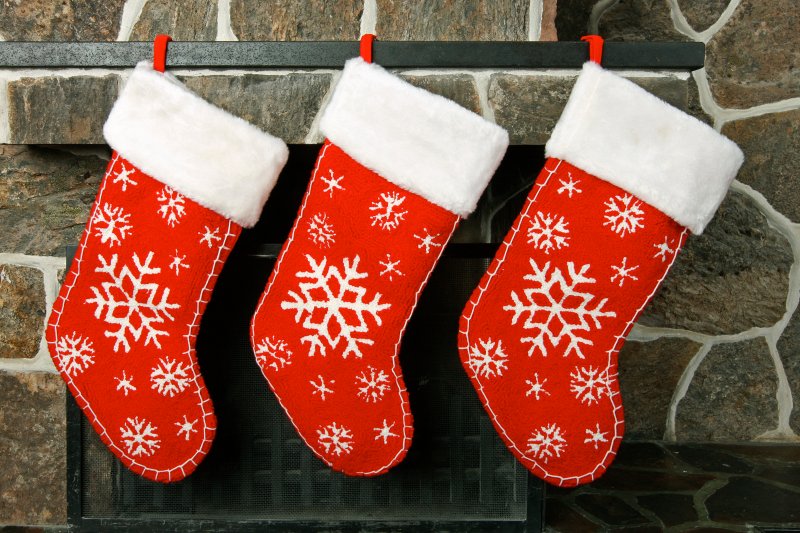 Are you starting to see twinkly lights around the neighborhood? Is there festive music in the air? If so, then you know that the holiday season is here! With the malls and supercenters packed, you might be considering getting gifts for your loved ones. However, if you aren't sure what to get, it's easy to simply reach for the standard stocking stuffers, like chocolate bars and lollipops. Since these can lead to post-holiday cavities, here are three tooth-friendly gift ideas that can help preserve your loved one's pearly whites during the festive season!
3 Smile-Friendly Stocking Stuffers
As you're doing your holiday shopping for the year, consider these fun gift ideas:
Tasty Dental Products
Two of the most important parts of proper oral hygiene are flossing and rinsing with mouthwash. However, many people simply buy the most convenient products, which typically means normal and peppermint flavored. To make things more exciting, try getting your loved ones a high-tech water flosser for a new experience! You can also buy them specialty flavored mouthwash, like bubblegum, for a tasty alternative. Just make sure these products have the ADA Seal of Approval.
A Fancy Toothbrush
It's best practice to replace your toothbrush every three to four months. Many people tend to forget this preventive measure, so buying your friend or family member a new one is a great idea. If the gift is for a child, consider getting them a themed one with their favorite character or one that plays a song while they brush their teeth. For an adult, you can try upgrading their dental care routine by adding a fanciful electric toothbrush to the mix!
Healthy Treats
Since it's the holiday season, you're bound to enjoy plenty of tasty snacks like peppermint bark, candy canes, pumpkin pie, and eggnog. Unfortunately, these foods are high in sugar content, meaning they aren't very healthy for your smile. To help avoid any complications like cavities, stuff some healthy snacks in your loved one's stocking, such as nuts, raisins, and sugar-free gum.
Essential Tips for Preserving Your Smile During the Holidays
Now that you've picked out several tooth-friendly stocking stuffers to maintain your friend or family member's cavity-free smile, here are a few other preventive measures to practice during the holiday season:
Brush twice a day for two minutes.
Floss daily (or after every meal) and rinse with mouthwash regularly.
Drink plenty of water.
Keep a well-balanced, nutrient-dense diet.
Avoid poor oral habits, like smoking or chewing on ice.
Schedule your second dental checkup and cleaning (if you haven't already).
If you weren't sure what to buy for stocking stuffers, now you should have a few teeth-friendly ideas. Your loved one will appreciate enjoying the holidays with a bright and healthy smile!
About the Author
Dr. Mahima Gupta received her dental doctorate from the New York University College of Dentistry. She's completed countless hours of continuing education and is a member of several organizations, such as the Academy of General Dentistry. She offers multiple high-quality services, including dental checkups/cleanings, fluoride treatment, and periodontal therapy. If you'd like to schedule an appointment, visit her website or call 469-729-7707.
Comments Off

on 3 Tooth-Friendly Stocking Stuffers for the Holidays
No Comments
No comments yet.
RSS feed for comments on this post.
Sorry, the comment form is closed at this time.