November 29, 2022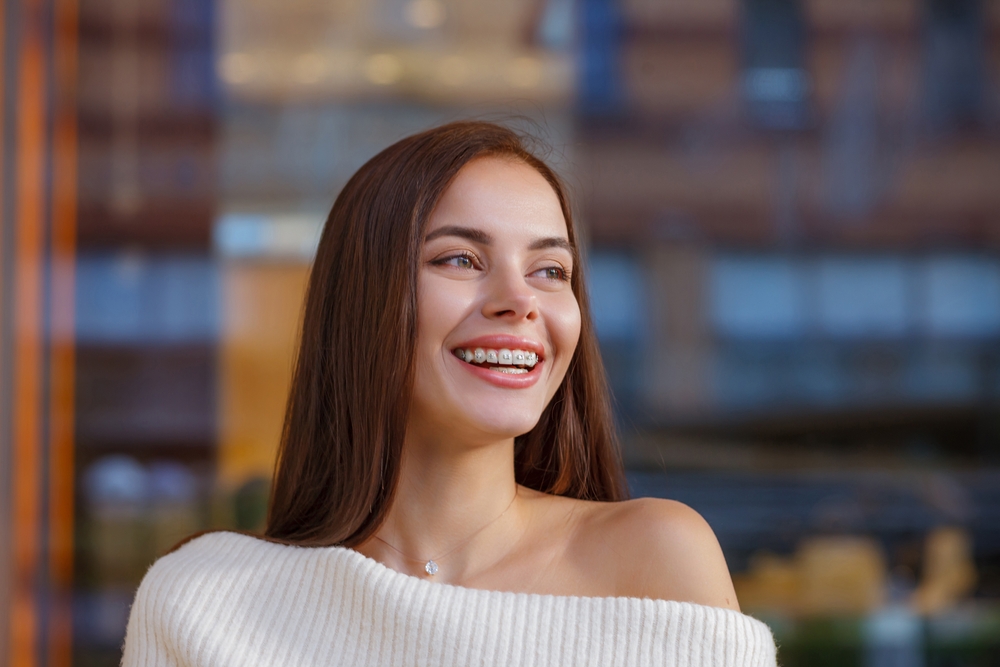 "Brace face" is enough to deter any kid from taking their smile seriously – let alone being an adult seeking orthodontic treatment! It's totally fair why you wouldn't want traditional metal braces as an adult: you're at a different stage in your professional life and it's understandable why cosmetics and physical appearance impact such decisions. You sit in big board meetings and you may be forced to present in front of a lot of people. You may even have upcoming occasions or life events where your smile will be captured forever.
Fortunately, technology has evolved since the days where you had to be a metal mouth to achieve straight teeth, so you needn't live with less-than-straight teeth in fear of looking like a prepubescent kid again. We're here to tell you why clear braces are a very viable option for patients of all ages.
How do clear braces work?
Clear braces work by putting gentle pressure on the tooth and forcing the surrounding tissues to stretch and compress into a new position for holding the tooth in place. They're very similar to "traditional" braces in that the same methods are applied with permanent attachments, but instead the brackets are made using a clear or enamel colored material.
Our 5 main reasons to consider clear braces
Straight teeth promote good dental health
Having straight teeth makes them easier to clean, reducing your chance of developing cavities or gum disease from plaque build up.
They're barely visible
Your teeth will steadily move without you even noticing! This makes for the perfect case in support of clear braces: the sooner you seek treatment, the sooner you can enjoy the results.
They're very durable
Just because they're clear, it doesn't mean the materials used for clear braces are in any way compromised. The materials used are in fact very strong, so you needn't worry about them chipping or cracking (which can happen with other discreet dental options). So long as you follow the simple aftercare routine, the clear materials will last as long as they are needed.
They're cheaper than other options
While both clear braces and invisible aligners achieve similar results, the latter are substantially more expensive due to the costs for making the individual aligners. Furthermore, if you only need treatment for one set of teeth, then orthodontists will often discourage invisible aligners due to their impact on your natural bite.
They get better results
With removable treatments, the results are dependent on how good you are with wearing your aligners (and making sure you don't misplace them!). Having clear braces fixed to your teeth means there's minimal risk of human error and increasing the likelihood of securing the results you're hoping for. This also means that clear braces are a more sensible option for those with severe crookedness.
Find a dentist near me
Are you looking for a dentist near the DeSoto area? Contact our main office to discuss the most viable orthodontic treatment for you and your lifestyle.
Comments Off

on 5 Reasons to Consider Clear Braces
No Comments
No comments yet.
RSS feed for comments on this post.
Sorry, the comment form is closed at this time.