March 7, 2023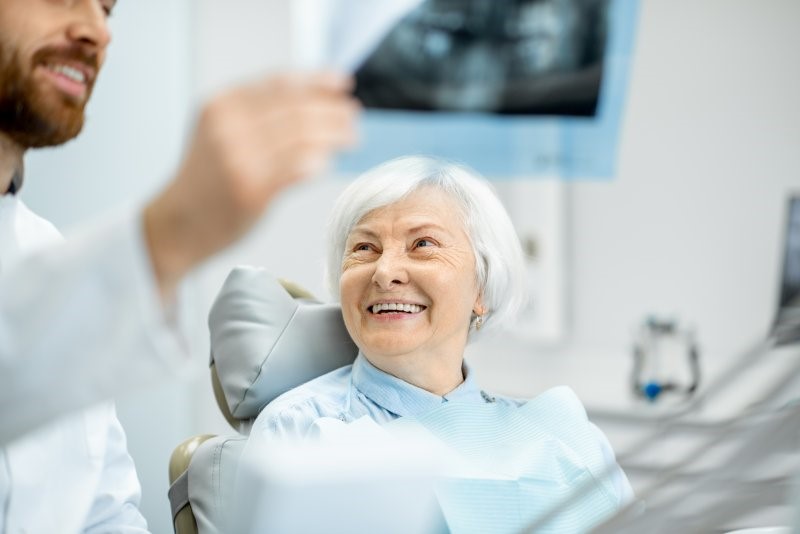 If you have lost your natural teeth and opted for dentures, they can be a great way to restore your smile and confidence. However, adjusting to them can take time. In the beginning, speaking with dentures may feel strange and uncomfortable. But over time and with some patience and practice, you'll soon get used to them and be able to speak more naturally and confidently. To ease the transition, read on for tips and tricks on how to speak comfortably with dentures.
How Dentures Affect Speech
Initially, conversing while wearing dentures may feel uncomfortable and lead to speech difficulties such as a lisp, slurred speech, or excessive salivation. Certain letters like "f" and "s" may be challenging to articulate, resembling the sounds of "th" or "sh." Pronouncing words with "th," "f," and "v" may also prove to be difficult. Moreover, attempting to pronounce the letter "s" may result in a whistling sound. Additionally, your dentures may produce clicking or shifting noises while you speak.
Although these difficulties can be frustrating to cope with, they're common and can be overcome with practice over time. In fact, wearing dentures may ultimately enhance your speech by solving the pronunciation problems and lisps typically caused by missing teeth.
Nonetheless, restorations that are incorrectly made may block your tongue from placing itself appropriately to form specific sounds. If this issue arises, discuss the matter with your dentist. They may discuss having your dentures fixed.
Overcoming Speech Problems with Dentures
Typically, it takes between 15 to 30 days to acclimate to speaking with dentures. During this period, excessive salivation and discomfort are expected to decrease or disappear altogether. Various methods can speed up the process of properly speaking with dentures, such as:
Use denture adhesive – After excessive salivation has stopped, applying denture adhesive to your restorations can improve their fit and secure them in place.
Bite and swallow – This can aid in reducing speech difficulties. However, if the problem persists or intensifies, consult your dentist about a denture adjustment.
Speak slower – Clicking dentures occur when you bring your teeth together more firmly than intended when talking. Speaking at a slower pace will allow you to determine how much space and force is between your teeth, therefore minimizing clicking.
Read aloud – Experimenting with different speaking volumes can help you learn how to properly talk with dentures.
Speaking with dentures requires a different approach than speaking with natural teeth. But, by incorporating the aforementioned recommendations, you can help ease the transition to soon find yourself laughing, smiling, and talking with confidence!
About the Practice
At Lancaster Family Smiles, they recognize the significance of receiving personalized dental care in a secure and welcoming atmosphere. They have created an inviting office environment to allow them to properly and effectively cater to patients of all ages. They also provide restorative options such as dentures for patients with gapped grins to achieve a complete, beautiful smile. For additional information on dentures or to schedule an appointment, visit Lancaster Family Smiles' website or call their office at (469) 729-7707.
Comments Off

on Tips, Tricks, and What to Expect When Talking with Dentures
No Comments
No comments yet.
RSS feed for comments on this post.
Sorry, the comment form is closed at this time.