August 17, 2021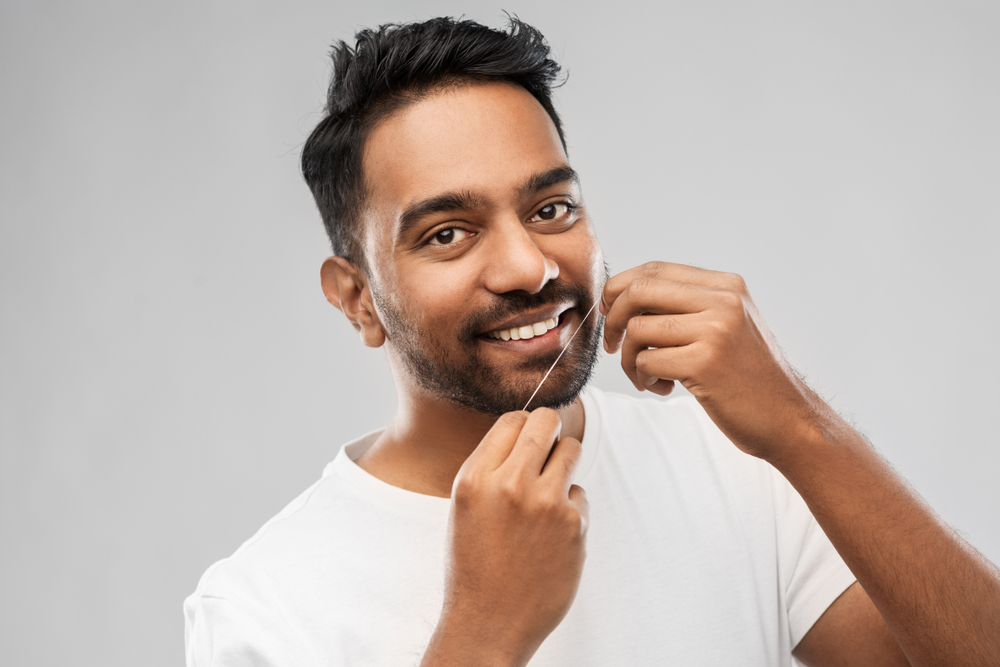 Do you know that flossing is just as important in your daily routine as bathing and eating? Flossing can get rid of plaque stuck between teeth where toothbrush bristles cannot reach it. And with proper use, once or twice a day will suffice!
Why Floss Regularly?
You may think that brushing alone will get the job done in between meals and at bedtime, but you would be wrong! Here are a few reasons.
1. Prevents Plaque Formation
You may be surprised to know that flossing helps remove stubborn bacteria and food particles, as well as reducing plaque build-up, which can lead to tooth decay or gum disease.
2. Prevents Several Health Issues
The benefits of flossing are not just limited to your mouth. Flossing is an easy way for you to reduce the risk of all sorts of illnesses that happen when bacteria gets into your bloodstream and flows through the body, like stroke or diabetes-related diseases. You also get healthier gums which will change how much food sticks in between teeth.
3. Prevents Gingivitis
Gingivitis is a condition where your gums start to become swollen and bleed more easily. Healthy teeth don't usually give out when you brush or floss, but if they are doing so, then it's time to increase the number of times that you do them – especially since this can be an early stage in gum disease!
4. It's Inexpensive
Flossing is a low-cost way to prevent tooth decay and promote oral health. It's so easy to use. All you have to do is slide it between the teeth with little effort! You don't even need any special training or tools for this task. Plus, your dentist will be able to tell if you've been doing it regularly during the next routine appointment.
5. It gives you a confident smile.
One of the many perks that come with flossing is having whiter teeth. In addition to it being an easy habit, it'll also give you a more confident smile! And if all this wasn't enough, after just about two minutes per day, your overall health will increase as well. It's worth trying out.
How to Choose the Right Floss?
If you have a lot of space in between your teeth, use Teflon or nylon. If the gum recession is high, try flat-wide dental tape; if it's not that bad and there are only a few gaps here and there, then go with thin floss made out of Gore-Tex because they're more resistant to shredding than other types on the market.
If you want to have sparkling white teeth, it is essential for your oral health to floss regularly. It removes the plaque and food particles from between your teeth which are left by brushing alone. It also reduces inflammation of gums and prevents gum disease!
In the event of any toothache or sensitivity, you must immediately book an appointment for any kind of emergency dentistry service at our office in DeSoto.
Comments Off

on Why You Should Floss
No Comments
No comments yet.
RSS feed for comments on this post.
Sorry, the comment form is closed at this time.