April 28, 2022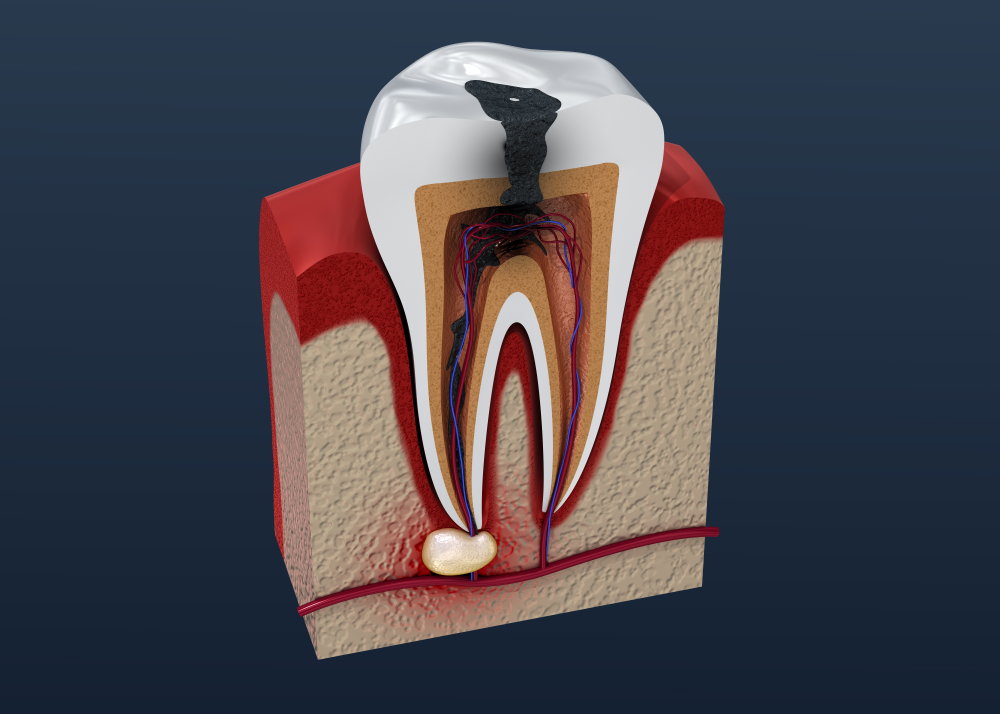 If your tooth is aching, it is essential to visit a dentist as soon as possible. A dental abscess is an infection that can cause extensive damage to your teeth and gums if left untreated. This article will provide a comprehensive guide to understanding the frequently asked questions about dental abscesses. At DeSoto Dentist we hope that this information will help you get the treatment you need and restore your oral health!
What is a Dental Abscess?
A dental abscess is an ailment that occurs in the teeth or gums. This infection can spread to the surrounding tissue and cause extensive damage. The most common type of dental abscess is a root canal infection. This occurs when bacteria enter the tooth through a crack or cavity and infect the pulp. If an abscess is not paid attention to, the infection can spread to the surrounding bone and cause a pus-filled pocket to form. This pocket is called an abscess.
What Can Cause a Dental Abscess?
Several factors can contribute to the development of a dental abscess. The most common cause is poor oral hygiene. Other risk factors include:
Chewing or biting hard objects
Tooth decay
Gum disease
Trauma to the mouth
Braces or other dental appliances
Crack in wisdom tooth
What are the Possible Symptoms of a Dental Abscess?
The most common symptom of a dental abscess is a toothache. Other symptoms include:
Sensitivity to hot or cold temperatures
Redness or inflammation in the gums
Pus drainage
Fever
Fatigue
If you are experiencing any of these symptoms, it is crucial to visit us at our DeSoto office as soon as possible.
What you need to know about wisdom teeth extraction that can lead to dental abscesses?
Wisdom tooth extraction is a standard dental procedure performed to remove one or more of the four wisdom teeth. When a patient has an extraction, it's rare to get infected if they have good oral hygiene. However, with wisdom teeth, sometimes food debris gets stuck under the gums and becomes what looks like an abscess but isn't always painful or tender. Instead, you get a feeling of bad taste in your mouth and swelling around this area which can be very persistent as well causing Malaise feelings till you revisit a doctor after opening up the surgical site where the infection was found via irrigation procedure.
How is a Dental Abscess Treated?
The treatment for a dental abscess will depend on the severity of the infection. For minor ailments, we at DeSoto Dentist may prescribe antibiotics to help clear the infection. We may also recommend placing a temporary filling or crown on the affected tooth to prevent further damage. You may need to undergo a root canal procedure for more severe infections.
Visit Us at Our DeSoto office today.
Dental abscesses are serious infections that can cause extensive damage to your teeth and gums. With prompt treatment, you can restore your oral health and avoid further complications.
If you have questions about dental abscesses and would like to schedule an appointment, contact our office today. DeSoto Dentist is here for all of your dental needs!
Comments Off

on FAQs About Dental Abscesses
No Comments
No comments yet.
RSS feed for comments on this post.
Sorry, the comment form is closed at this time.