March 30, 2021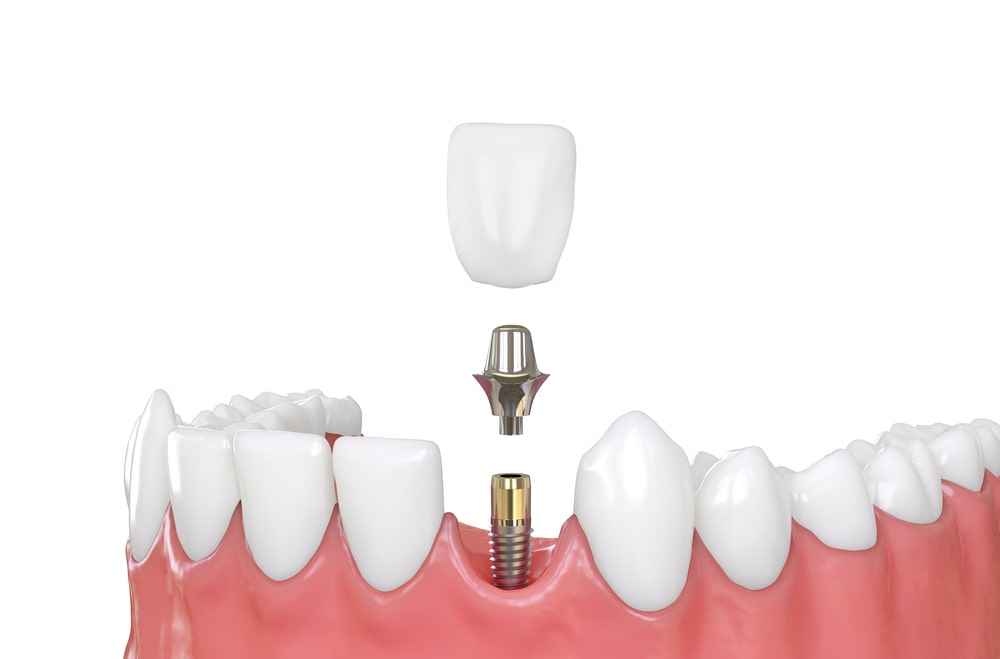 Dental implant procedures are common oral surgical services that are used to correct or replace gaps caused by missing teeth among patients. While each case may present its own unique approach, in general, dental implants involve embedding a titanium screw into the jawbone in order to securely attach an implanted false tooth. The procedure can work wonders for a more permanent solution to correcting missing teeth, but it understandably brings with it a barrage of questions from patients. If you are considering dental implants, here are a few things to know first.
Information on Dental Implants
Depending upon your individual circumstances, the majority of patients who opt for dental implants have a very high rate of satisfaction once the procedure is fully complete and healed. Discussing your specific situation with your dental professional prior to scheduling any form of dental work is always the best way to ensure a successful procedure, but there are a few things to keep in mind as well.
Before meeting with your dentist, it's a good idea to do a little research to have a basic idea of what the procedure entails. Doing this will help you pinpoint more specific questions to discuss with your dental professional in order to make the best decision for your oral health and be fully prepared for the options you've chosen.
More on Restorative Dentistry Work
When it comes to restoring and maintaining the health of your smile, it's important to consider your options and know the best plan of action for long-term care. Dental implants are a form of restorative dentistry that aims to provide patients with a more permanent solution to missing teeth lost to decay, injury, or otherwise. This form of dental work can be highly beneficial to oral health for several reasons. Here's a bit more on restorative dentistry work with dental implants:
Teeth preservation. Dental implants allow for minimal disruption to surrounding teeth and serve as an added protective barrier to your remaining teeth once in place. Implants also allow dentists to use them for other structural tooth supports like bridges, if necessary, for other teeth around the implant.
Root replacements. By implanting a titanium screw into your jawbone, dental implants allow for a more permanent replacement of your missing tooth elements – i.e., the roots. This gives a more thorough restoration and reparation of the missing tooth.
Improved functionality. Perhaps one of the best benefits of dental implants is that they restore and improve the overall functionality of your teeth. Since these procedures involve essentially fusing the implant to your jaw, the result is an extremely durable new chomper!
Natural smile. Though implants are not actual teeth, they utilize highly advanced technology and are custom made to seamlessly blend in with your smile. The result is a truly natural looking mouth that will continue to protect your surrounding teeth as well as improve your smile.
To Learn More, Give Us a Call!
For more information on dental implants, give us a call today or stop by our office to make an appointment. We're here to help you make the most informed decisions about your oral health through restorative dentistry!
Comments Off

on What You Should Know About Dental Implants
December 29, 2020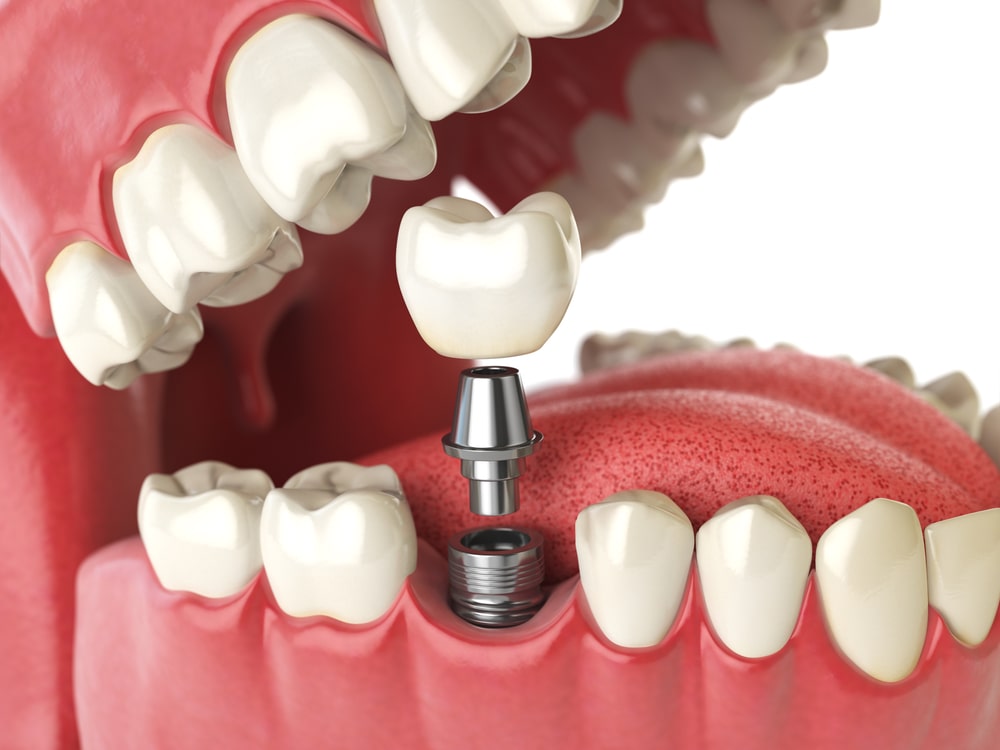 Whether you're dealing with severe tooth decay, periodontal disease, or tooth loss due to injury or trauma, you've likely considered dental implants. For thousands of local residents, finding a solution to missing teeth can bring many questions and concerns surrounding the plethora of options available.
For decades, the only choices for tooth replacements came by way of dentures or bridges which didn't allow for truly secure or permanent teeth flexibility. Dental implants have closed the gap on this issue – literally. So just what are dental implants and how do you know if you're a good candidate for them?
What Are Dental Implants and Are They Right for Me?
To decide if implants are a good fit for you, it's important to first understand what they are and how they function. Essentially, dental implants are a permanent artificial replacement option for the roots of your teeth, allowing for a secure foundation for new artificial teeth.
Since dental implants are affixed directly into the jawline, they create a firm base for dental professionals to attach perfectly matched artificial teeth. This base is actually fused to your bone structure, ensuring your new teeth are as securely fixed as your natural teeth.
The Pros and Cons of Tooth Replacements
If you're considering dental implants to correct a missing tooth issue, weighing the pros and cons of the procedure can help you with your decision. Here are some of the most common benefits our patients experience after having dental implants added:
Longevity. Since they're fused with your jawbone, dental implants offer the most secure and permanent solution for replacement teeth. They are extremely durable and last substantially longer than other options like dentures or bridges.
Comfort and Convenience. With their secure foundation, implants allow for a much more comfortable fit than options that are removeable. They also make eating much easier without the fear of teeth slipping.
Speech Improvements. With missing teeth or replacements such as dentures that can move, our speech can often suffer. This can lead to slurring words or even a stutter or other impediment. Having a solid, full tooth structure allows for improved speech.
Overall Oral Health and Appearance Improvements. Since implants do not require your oral professional to alter the nearby teeth in any way like other procedures do, they cause less damage and promote the overall health of your teeth in general. In addition, they are carefully matched to your existing teeth, allowing for an improved physical appearance as well.
Finding a Professional for Dental Implants Lancaster
If you're looking for dental implants Lancaster, our professional and friendly staff is here to help guide you through the process. We have helped thousands of patients improve their smiles and quality of life through dental implants and are happy to do the same for you!
To discuss your tooth replacement options and determine if dental implants are right for you, give us a call or visit us today!
Comments Off

on Dental Implants: A Look at the Benefits and Risks
August 11, 2020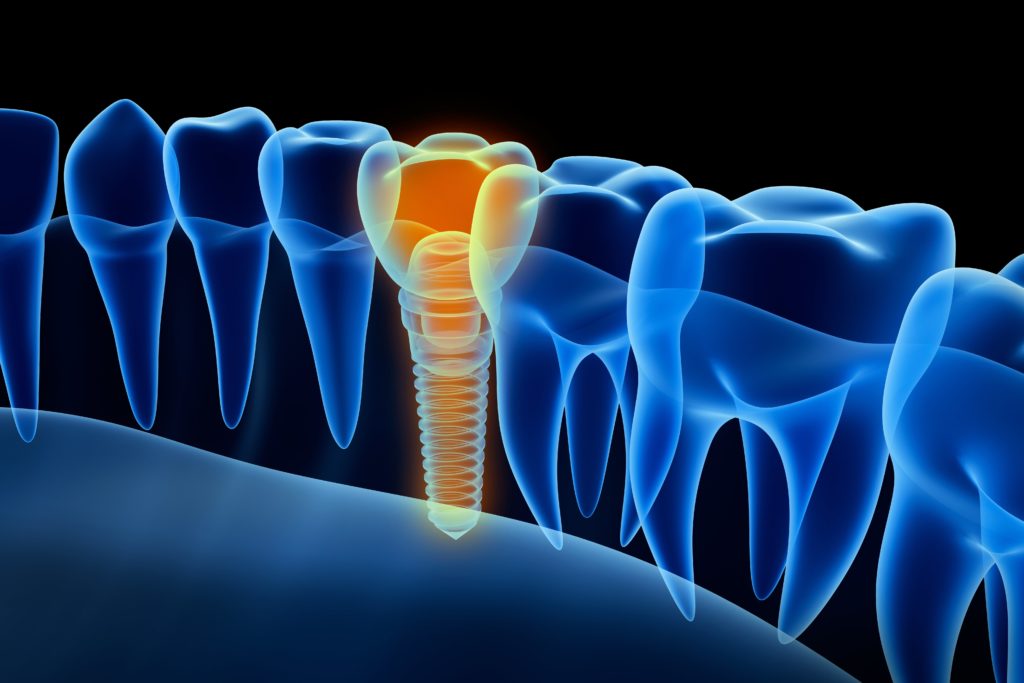 When it comes to dental implants – or any major oral procedures for that matter – the key to a positive experience lies primarily with the preparation. Knowing not just what to expect, but how you should be preparing for your upcoming procedure, will help ensure you don't hit any roadblocks or recovery obstacles down the road. So, how do you go about making sure you're properly prepared?
Best Way to Prepare for Dental Implants
The best way to prepare for an upcoming dental procedure involves doing your homework and making some concessions for a successful surgery and recovery process. Exactly what this may entail will likely be different for each patient, so it's imperative that you know specifically what you need to do in order to have the best possible individual experience. Here are some of the most important steps to take prior to your dental implants Lancaster procedure:
Meet with Your Dental Professional and Do Your Homework
Your first step, if you haven't done so already, should be to schedule an appointment with your dental professional. When you're considering a dental implant procedure, there are many variables to consider and you should be sure to have a detailed examination as well as a thorough Q & A session with your Lancaster dentist. Your exam will include detailed information explaining the procedure as well as go through your medical history, testing and results, and outline a comprehensive preparation plan.
Plan for Your Procedure
After discussing the details of your surgery, test results, and medical history with your oral professional, you will begin to prepare for your procedure. For some, this will likely require a round of antibiotics in order to ensure you are safeguarded from infections in much the same as any other form of surgery.
You will also need to ensure you're prepared financially for your specific procedure. Be sure to contact your insurance prior to scheduling any surgeries or major procedures in order to be informed of your level of personal financial responsibility.
Prepare Yourself Physically for Your Upcoming Procedure
When you get closer to the date of your surgery, there will be physical preparations you need to take as well. These can include fasting for a specified time beforehand (be certain you are aware of your pre-op requirements as directed by your oral professional) but can also include simply planning for your own comfort. Knowing the length of the procedure, it is usually recommended to arrive in clothing that is non-restrictive and loose in order to keep you as comfortable as possible during and after the procedure.
Plan for Your Recovery
In order to have the smoothest recovery process possible, you'll want to plan ahead as much as you can. This involves scheduling time away from work or activities to allow yourself time to heal. It also means planning for someone to drive you home from your procedure and help with any necessary tasks at home in those first couple of days of recovery and beyond as needed. You'll also want to stock up on soft foods and plan to keep your schedule light to truly rest and recover after you return home.
Comments Off

on Preparing for Dental Implants and Other Major Oral Procedures