December 29, 2022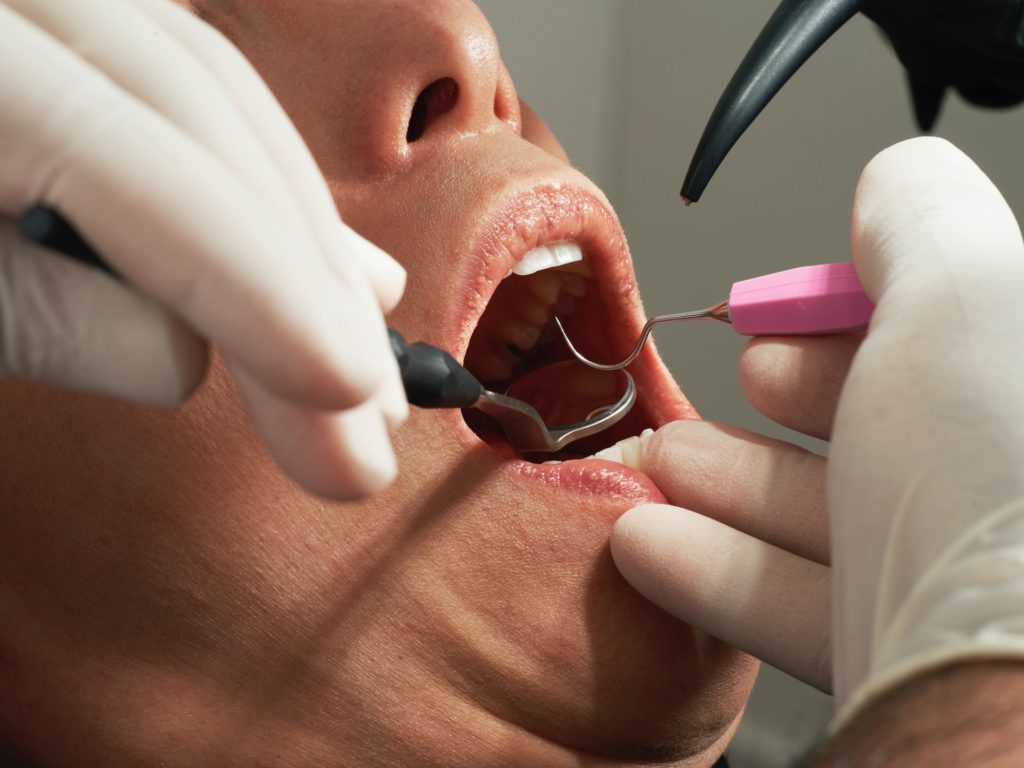 Missing some of your teeth? These can be replaced with a dental bridge. These are a permanent alternative to dentures and for this reason they are not removable.
How dental bridges work
Dental bridges essentially bridge a gap in your mouth (where the original tooth would usually be), bonding a false tooth to either side of the gap.
The process
We start the process by taking very precise measurements and impressions of your teeth, ready for the dental lab to create the bespoke replacement fixture. We will also decide the right shade for your bridge to best suit the color of your natural teeth (no-one wants a glaring white false tooth standing out from the rest!). If you're considering teeth whitening, it might be worth exploring it at this stage to ensure we fit a bridge that matches your desired color. Click here to find out more about teeth whitening and the services we offer alongside cosmetic dentistry.
While the lab technician is building your bridge, we can fit a temporary solution such as a plastic bridge or a crown, so that you needn't endure the gap for any longer. To fit the bridge itself, we'll apply local anesthetic just to block any discomfort to the gums and the natural tooth we're fitting it to, but you will remain awake and free of any acute pain during the procedure. Once we check your bite is correct, you're free to go! It's as straight-forward as that.
Aftercare
Your mouth might be a little bit sensitive to hot or cold foods for the first few days, but overall you should be free of any pain and definitely able to go about your daily activities. We always suggest one or two follow-up appointments after treatment where we can always make any minor adjustments.
Dental bridges vs partial dentures
The key distinction is that a dental bridge can only be removed by a dentist, whereas a partial denture can be removed at home at your own convenience.
Because a dental bridge is permanent, this means you must apply the same routine to brushing. Sticking to a thorough oral hygiene routine (sufficient brushing twice a day, flossing, etc) will prevent cavities from building underneath the bridge and causing potential breakage.
Why opt for a dental bridge
If you are looking for a stable and reliable bite, a fixed dental bridge is possibly the most reliable option out there. Because it's cemented to your original teeth, you never have to worry about it flying out of your mouth or moving around when you eat!
Furthermore, it's a viable option for if you don't want to go through a surgical procedure (but still desire the permanence of dental implants). Implants require surgery and a lot of time to heal, whereas fixed bridges are much less time-consuming, require no surgery, and provide very similar results to implants.
Finally, they also prevent your natural teeth from moving and therefore maintain your natural face structure (unlike dentures, which can change the way you bite down).To find out more on our cosmetic dentistry expertise, read more stories from our blog!
Comments Off

on Are Dental Bridges Removable?
No Comments
No comments yet.
RSS feed for comments on this post.
Sorry, the comment form is closed at this time.