April 12, 2019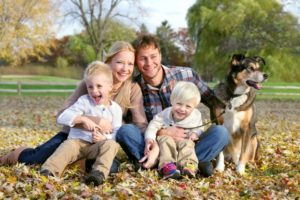 Finding the right dentist for you and your family can lead to quality oral healthcare for years, and even decades to come. But how do you know which family dentist in Lancaster is the best one for you? When looking for a new dental practice, there are some essential factors to keep in mind to ensure that you pick a dentist that's best for you and your loved ones. It's important to find a practice that you not only enjoy going to, but it should also be somewhere that your kids feel comfortable and happy. The more positive experiences that your kids have early on, the more likely they are to continue to care for their oral health as they grow.
What Parents Should Look For
One of the primary traits that you should look for in your potential dentist is good communication. You want a dentist that you feel like you can talk to, discuss your child's needs, and ask questions. There is no substitute for a dentist who you can trust.
Once you establish that they're a dentist who you can communicate well with, you should see what types of services they offer. If they call themselves a family dentist, make sure that they offer a wide-range of services for the whole family like fluoride treatment for the kids and maybe teeth whitening for yourself? These are just examples, but the point is to find a practice that can be the one-stop-shop for your family's dental needs.
Most dentists have a website with a biography as well as the services that they offer. It's in your best interest to look over their site, take a virtual tour of their office, and read about your potential dentist before even stepping foot in their practice. This will help you zero-in on a great dental office for you and your family.
What Kids Should Look For
While you may focus on the more tangible aspects of finding a dentist, what your kids want is simple: a caring, kind, and fun dentist to help them feel comfortable during their appointment. Having a great dentist early on to help them have fun while at the dentist's office will set them up for oral health success in the future.
Are you ready to find your new dentist in Lancaster? Use these tips and keep these factors in mind to find a dentist who can provide your family quality care for years to come.
Meet the Dentist
Dr. Mahima Gupta takes pride in building long-lasting relationships with her patients because she believes this leads to more personalized and quality care. She currently practices at Lancaster Family Smiles, and she can be reached through her website or by phone at (469) 729-7707 for any questions.
Comments Off

on Here's How to Find the Best Family Dentist in Lancaster
No Comments
No comments yet.
RSS feed for comments on this post.
Sorry, the comment form is closed at this time.