August 11, 2020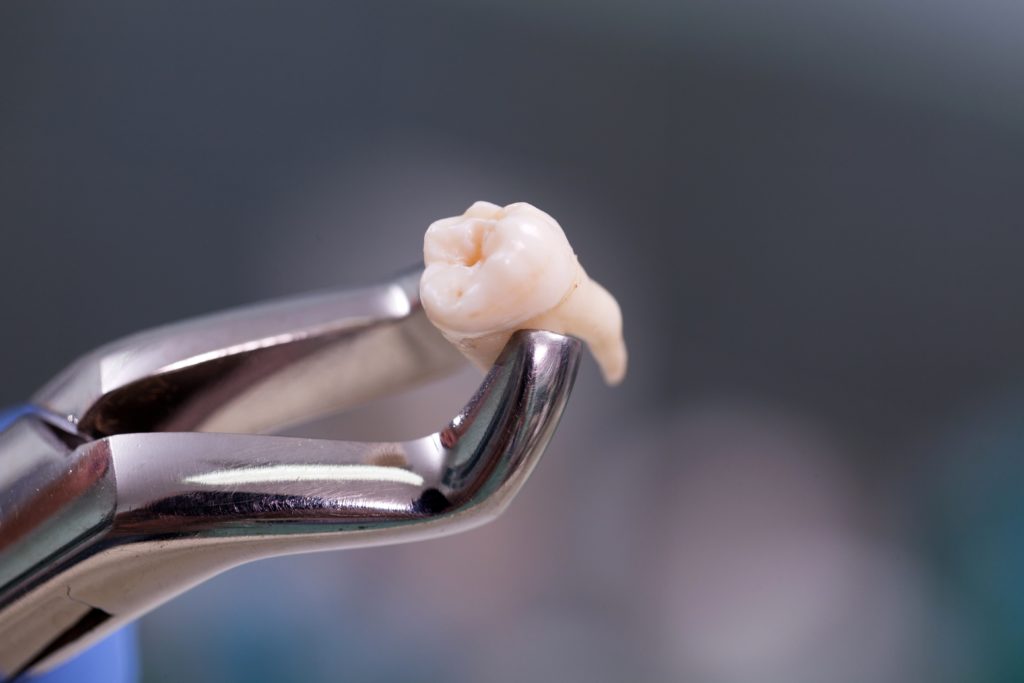 Scheduling a wisdom teeth extraction procedure can bring up many questions and concerns for patients but knowing what to expect and how to prepare can make all the difference. Whether you've recently had your wisdom teeth pulled or you're planning to have the procedure done in the near future, there are certain steps you should take to ensure the process goes as smoothly as possible in order to optimize your recovery period.
Wisdom Teeth Extraction Preparation
Wisdom teeth extraction is one of the most common oral surgeries performed today. In fact, the American Association of Oral and Maxillofacial Surgeons estimate that 90% of people will have at least one of their wisdom teeth pulled, usually between the ages of 17-25. This third set of molars is generally unnecessary and most often causes issues with space in the mouth or crowding of existing teeth, which is why they are so often recommended to be removed.
The best way to prepare for this common procedure is by first discussing the process with your Lancaster dentist. By having an examination and consultation with your dental professional, you'll have a full picture of not only the positioning of your incoming wisdom teeth, but also, the best understanding of why they need to be removed. Some of the most common reasons include:
Impacted teeth
Swelling or pain while eating
Limited jaw movement
Teeth crowding
Know the Process
Once you have met with your family dentist Lancaster and determined you need to have a wisdom teeth extraction procedure, the next step in preparation is to know what to expect. Since dental extractions include either a local anesthetic or sedation, patients should discuss each option with their dental professional to determine which method is best for their procedure. Knowing the requirements for preparations such as fasting periods prior to your surgery should also be discussed in advance.
How to Maximize Your Recovery
Your recovery process from having a wisdom tooth extraction performed will vary from person to person. In general, however, most begin to resume somewhat normal activities within a few days. A few tips to keep in mind to help your individual recovery process go as smoothly as possible include:
Maintain a liquid diet (no straws) for the first full day of recovery.
Press down with gauze or tea bags to help with initial bleeding gums.
Keep a soft food only diet for the first week (no foods that require chewing).
Discuss recommended pain relievers with your dentist.
Make sure your mouth and surgical site is kept clean, but no excessive brushing until healed.
Your dental professional will be able to give more specific recovery guidelines and tips, so be sure to discuss these with your dentist prior to your surgery in order to be prepared.
Comments Off

on Wisdom Teeth Extraction: What to Expect from Your Upcoming Procedure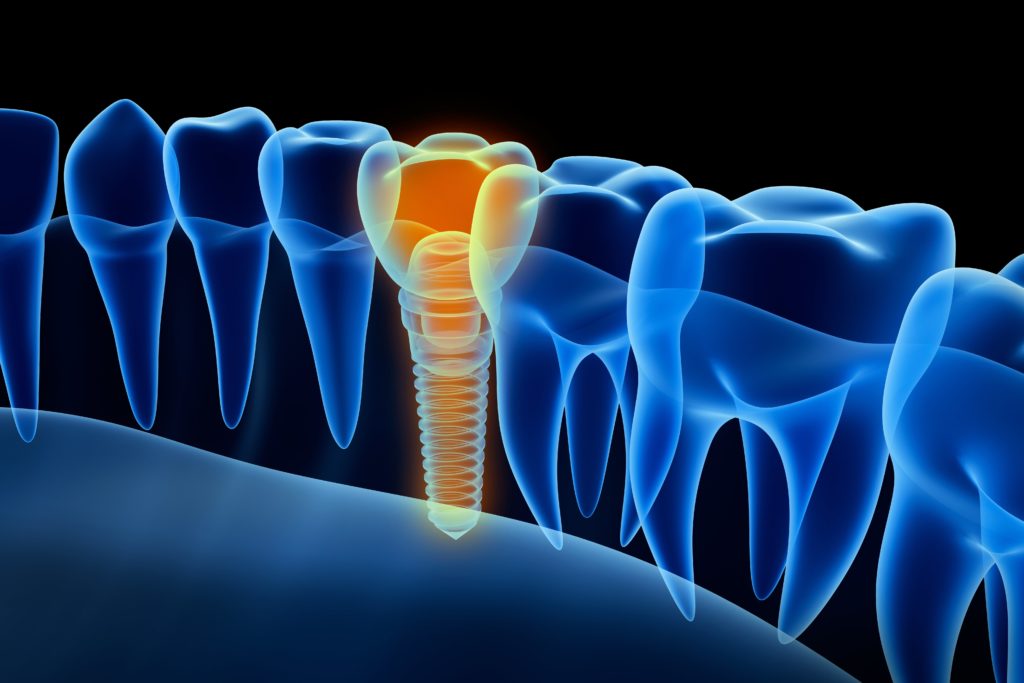 When it comes to dental implants – or any major oral procedures for that matter – the key to a positive experience lies primarily with the preparation. Knowing not just what to expect, but how you should be preparing for your upcoming procedure, will help ensure you don't hit any roadblocks or recovery obstacles down the road. So, how do you go about making sure you're properly prepared?
Best Way to Prepare for Dental Implants
The best way to prepare for an upcoming dental procedure involves doing your homework and making some concessions for a successful surgery and recovery process. Exactly what this may entail will likely be different for each patient, so it's imperative that you know specifically what you need to do in order to have the best possible individual experience. Here are some of the most important steps to take prior to your dental implants Lancaster procedure:
Meet with Your Dental Professional and Do Your Homework
Your first step, if you haven't done so already, should be to schedule an appointment with your dental professional. When you're considering a dental implant procedure, there are many variables to consider and you should be sure to have a detailed examination as well as a thorough Q & A session with your Lancaster dentist. Your exam will include detailed information explaining the procedure as well as go through your medical history, testing and results, and outline a comprehensive preparation plan.
Plan for Your Procedure
After discussing the details of your surgery, test results, and medical history with your oral professional, you will begin to prepare for your procedure. For some, this will likely require a round of antibiotics in order to ensure you are safeguarded from infections in much the same as any other form of surgery.
You will also need to ensure you're prepared financially for your specific procedure. Be sure to contact your insurance prior to scheduling any surgeries or major procedures in order to be informed of your level of personal financial responsibility.
Prepare Yourself Physically for Your Upcoming Procedure
When you get closer to the date of your surgery, there will be physical preparations you need to take as well. These can include fasting for a specified time beforehand (be certain you are aware of your pre-op requirements as directed by your oral professional) but can also include simply planning for your own comfort. Knowing the length of the procedure, it is usually recommended to arrive in clothing that is non-restrictive and loose in order to keep you as comfortable as possible during and after the procedure.
Plan for Your Recovery
In order to have the smoothest recovery process possible, you'll want to plan ahead as much as you can. This involves scheduling time away from work or activities to allow yourself time to heal. It also means planning for someone to drive you home from your procedure and help with any necessary tasks at home in those first couple of days of recovery and beyond as needed. You'll also want to stock up on soft foods and plan to keep your schedule light to truly rest and recover after you return home.
Comments Off

on Preparing for Dental Implants and Other Major Oral Procedures
July 11, 2020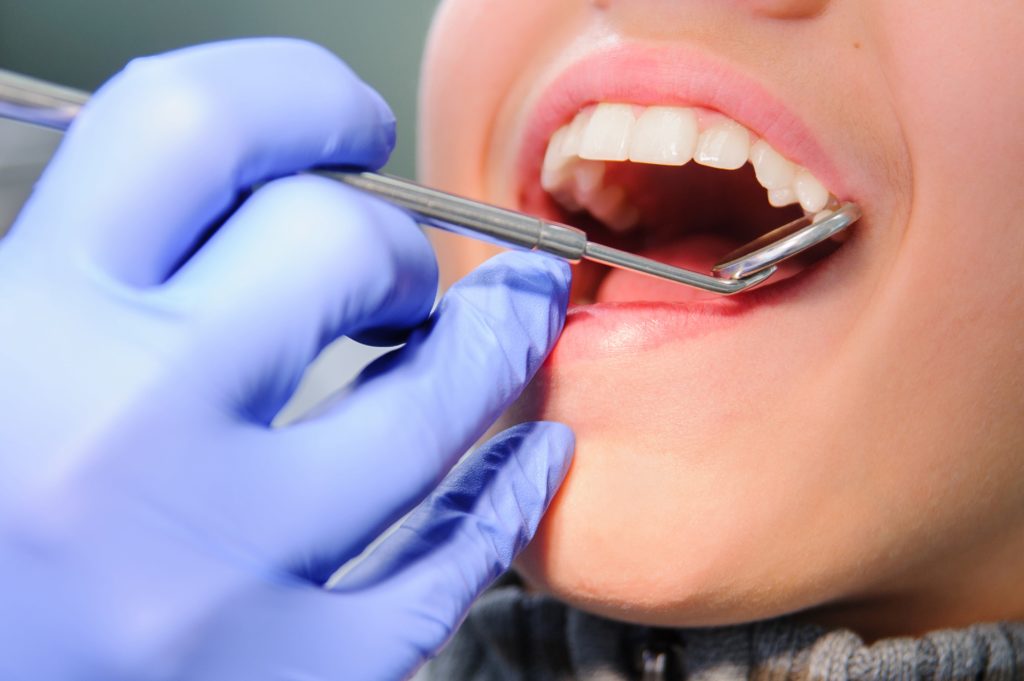 When it comes to oral health, few things are as important as proper preventive dentistry practices. While keeping routine checkup appointments with your Lancaster dentist is a big part of proper care for your teeth, there are a few things you need to be doing at home in order to ensure a healthy mouth. Here is a look at 5 of the most important routines you should be doing to maintain the best possible oral health:
1 – Keep Regular Preventive Dentistry Visits
It should be no surprise, but keeping routine preventive dentistry Lancaster visits is a crucial part of the roadmap to a healthy mouth. The benefits of regular visits are vast but one of the biggest reasons for regular visits is the ability to point out areas of concern before they become much larger issues. Your dental professional will be able to help you outline the best possible regimen for optimal oral health as well as highlight any potential problem areas.
2 – Practice Frequent Brushing Habits
Frequent brushing habits are crucial to maintaining a healthy mouth. While this isn't new advice, it doesn't make it any less important. At a bare minimum, it is recommended to brush at least twice a day, with the most important time to brush being right before bed. Nighttime brushing is critical for ensuring all potential buildup and food remnants are removed from the day. It is also recommended, however, that brushing be done in the morning and even after eating throughout the day.
3 – Floss, Floss, Floss
While brushing is a major part of oral care, regular flossing is another habit that needs to be incorporated in order to ensure the best possible dental health. Food particles can easily become lodged in hard to reach areas between our teeth and if left alone, can become harmful plaque or cause serious damage to our teeth and gums. Despite the promises of fancy toothbrush claims, the only way to ensure you're removing those hard to reach particles is by flossing on a regular basis.
4 – Add a Mouthwash Routine to the Mix
Mouthwash is another way to aid your oral routine by helping to remove tiny particles between teeth. It's also an excellent way to kill germs and keep your mouth healthy and free from harmful issues like gum disease and infections.
5 – Be Vigilant with Your Diet
Many people don't realize their diets play a large role in the health of their teeth, but what you eat, and drink is an important part of the process. While you may know to avoid foods and drink that are high in sugars (soda, candy, etc.), there are other items to be aware of as well. Foods that contain a high acidic count such as tomatoes or citric fruits like oranges, can cause issues with your gums and even cause your enamel to break down if left on your teeth without proper cleaning after eating. Check with your dental professional for more details on what foods to add or moderate in your diet for the best possible preventive dentistry practices.
Comments Off

on 5 Tips for the Best Preventive Dentistry Practices