August 29, 2022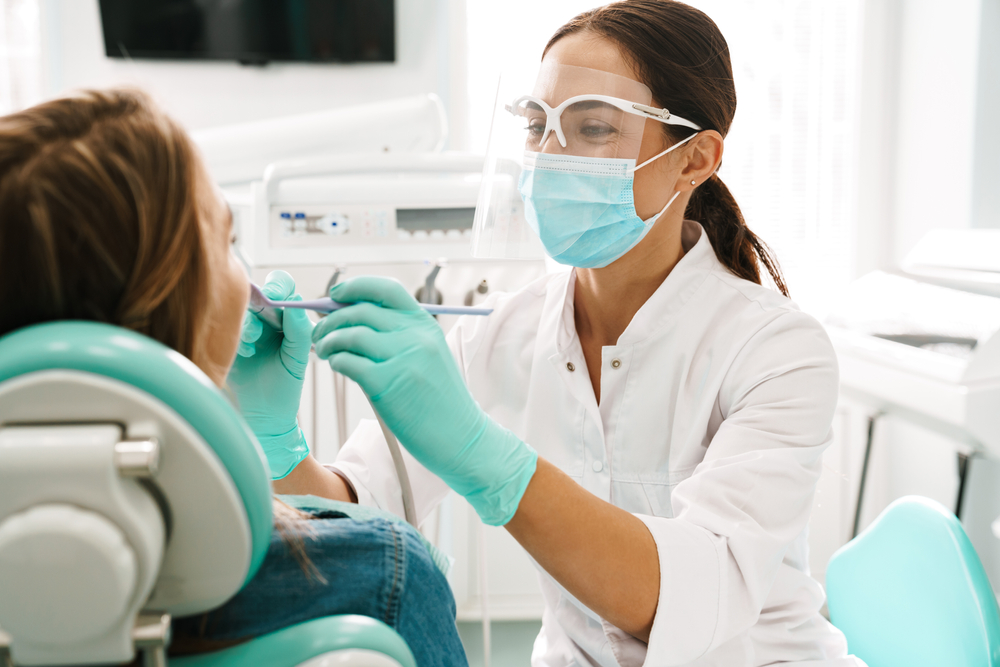 We all know the feeling: you're laying in the dentist's chair, mouth wide and exposed while you hear a jumble of words such as "UL8 partially erupted"- these are actually in no way indicative of damage to the tooth (in fact we're simply saying the upper left wisdom tooth is starting to come through here!). You can hear these words and leave the clinic with no need of a second visit until your next check up. Whereas if you hear the word "cavity", you may need to be a little bit more concerned.
What is a cavity?
A cavity is a permanently damaged area on the hard surface (the enamel) of your tooth, which if left untreated can grow into deeper holes or openings and cause serious issues. These develop from bacteria left in your mouth; bacteria buildup from excessively eating sugary foods, poor brushing and general hygiene, which eventually produces acid and eats away the enamel to cause a cavity. And the worst part? They can't always be seen. While it may be inconvenient to seek treatment, the sooner you seek care – the better the chances of reversing the earlier stages of decay. We're here to tell you why.
The risks of postponing treatment
Deeper decay
The longer cavities are left untreated, the more likely the bacteria and food particles become trapped in the cavities and encourage severe acid attacks, leading to pain, sensitivity, and the need for more invasive treatments.
Look out for: Tooth sensitivity, dark spots on teeth, small holes
Oral infection
Deep decay can leave the roots of the teeth exposed for the bacteria to invade the root and cause a painful infection. Not only that but if untreated for too long, the infection can spread as far as the entire body.
Look out for: Pain, fever, swollen lymph nodes
Dental abscess
If an infection is left untreated, pockets of pus form to make an abscess near the root of the tooth and will cause you a lot of discomfort.
Look out for: bad breath, inflammation, swollen lymph nodes
Tooth loss/removable
If a cavity is left for too long, the root is no longer strong enough to actually support the tooth and it will either fall out or your last resort is to remove the tooth entirely. While cosmetic reasons are a key driver to avoid this, it's worth noting that losing a tooth can feel very unpleasant. It will feel strange to bite and there will be a lot of swelling and bruising when you first lose the tooth.
What to do
We always advise booking regular check ups with a dentist near you, but you should never postpone treatment for emergencies. Key an eye out for the key symptoms we've mentioned above and regardless of whether you are a regular patient at Lancaster Family Smiles, find all of our emergency dentist services here.
Comments Off

on Why Cavities Should Be Treated Promptly
No Comments
No comments yet.
RSS feed for comments on this post.
Sorry, the comment form is closed at this time.