November 10, 2021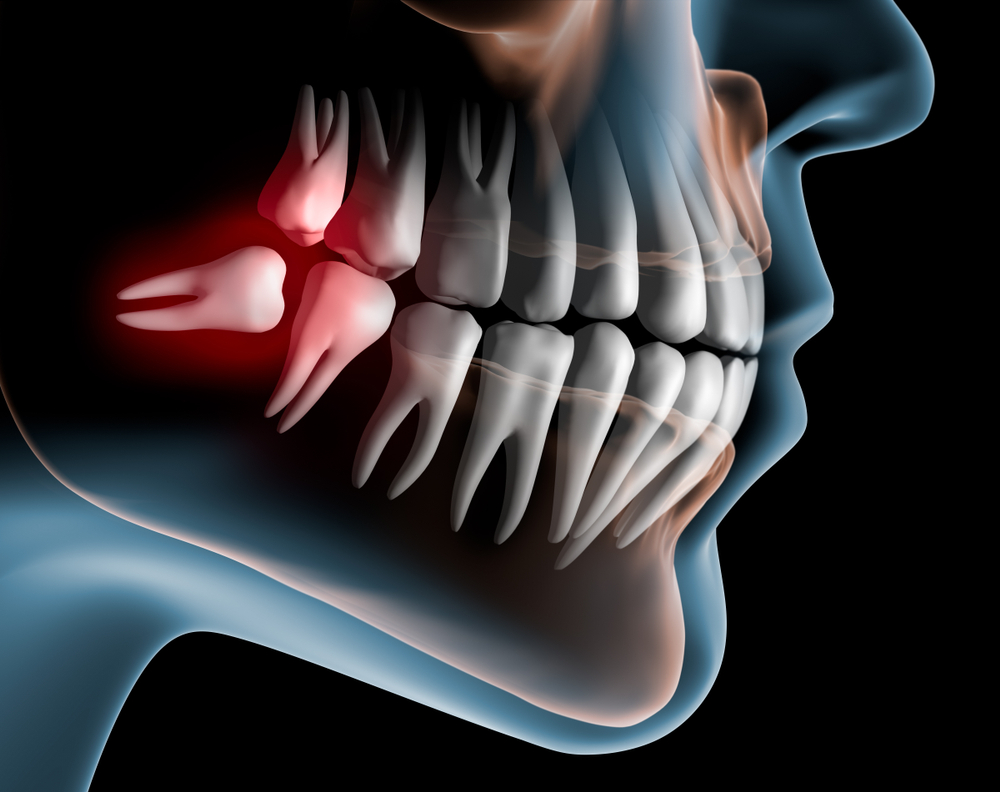 The wisdom teeth are the last set of molars to appear in your mouth. Typically, wisdom teeth don't cause any problems and may not need to be removed. However, wisdom teeth that do not fully erupt into the mouth can cause a variety of health issues such as pain or infection.
But many people don't think they need wisdom teeth removed until they start to experience pain. This is unfortunate because wisdom teeth removal can be done in just a few visits, and the sooner you get them out, the less likely it will be that you'll have complications down the line.
Here are 5 signs that wisdom teeth extraction may be necessary.
1. Your wisdom tooth has broken through your gum or begun to grow sideways
If your wisdom tooth has already come through the gum or is growing at an angle, it will need to be removed. Otherwise, you put yourself at risk for damage that may require more extensive treatment options down the line.
2. You're experiencing pain while chewing on food.
Even if your wisdom tooth isn't fully grown yet, it can still cause you pain when chewing. In addition to causing damage to other teeth or the jaw joint, wisdom teeth that are painful while eating may lead to a loss of appetite and malnutrition.
3. You've had an injury near your wisdom tooth.
If you've had an injury, wisdom teeth extraction may be necessary. Sometimes wisdom teeth can cause damage to other teeth or the jaw joint because they are growing at odd angles due to crowding from their neighbors.
In some cases, this type of wisdom tooth infection can be very severe and require antibiotics as well as surgery for wisdom tooth removal.
4. The roof of your mouth doesn't feel right when brushing against it with your tongue.
This is a sign that wisdom teeth are causing your gums to recede, which can lead to bone loss and other problems. If you're experiencing this symptom, it's best to get wisdom tooth removal as soon as possible, so the damage doesn't worsen over time.
5. Your wisdom tooth has shifted so much that there's no space between it and another one.
When wisdom teeth grow in, they can press against your neighboring molars and cause damage. Eventually, this may affect how those teeth fit together and create a gap between them where food particles can get stuck, which could lead to tooth decay or infections such as wisdom tooth abscesses.
If you've noticed one or more of these symptoms, wisdom tooth extraction may be necessary. Give us a call at the DeSoto office to schedule an appointment today in Dallas, TX. We'll help you determine if wisdom teeth removal is right for you and answer any questions that might come up before your surgery day. Wisdom teeth extraction is usually done on an outpatient basis under local anesthesia, and patients typically recover within one week with minimal side effects.
Comments Off

on 5 Signs You Need Your Wisdom Teeth Removed
No Comments
No comments yet.
RSS feed for comments on this post.
Sorry, the comment form is closed at this time.