February 7, 2018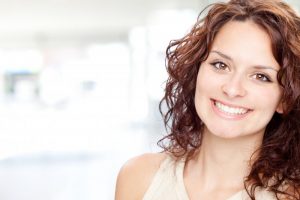 If you have a dental practice that you "call home," but it doesn't feel like home or comfortable when you visit, it's time to look for a better fitting dentist.
Choosing the best dentist in Lancaster, TX for you doesn't have to be an overwhelming task—and you should never settle for anything less than exceptional dental care and outstanding customer service. Learn more about what sets a great dentist apart in this week's blog post.
Picking Your Perfect Dentist is Half the Battle!
When you think of visiting your current dentist, you might want to avoid scheduling a visit because they don't make you feel welcome. Maybe it's always an inconvenience because the current office doesn't work around your schedule or even try to accommodate you. In turn, it causes your oral health to decline because you're not receiving the regular dental care that you need.
Any great dentist knows that it's more than just about offering the dental care services—it's about making them convenient and accessible for patients as well. If you have a dentist that you love visiting and a practice that works with your busy schedule, you're more likely to visit more often and keep your smile in better shape.
Follow This Helpful Guide to Picking Your Perfect Dentist
If you're still on the market for choosing a dentist in Lancaster, TX, you can refer to this quick list of questions while you're surfing the web. After comparing this list to your potential dentist's website, you'll start to see whether that practice truly aligns with your needs.
When did your potential dental practice open?
Does the dental practice explain their approach to dentistry on their website? Do they make any kind of public commitment to their patients?
Has your potential dentist completed any specific training or continued education recently?
Does your dentist get involved in professional organizations that keep the practice up to date on new technology?
Does the new practice accept dental emergencies? If so, are they same day appointments?
How does a practice approach a dental accident that needs to be addressed right away?
Does your new practice offer any office amenities to help with comfort while visiting the office?
Does your new practice accept the type of dental insurance that you have?
If you don't have insurance, are there different financial options to choose from?
Is the potential practice's location convenient for you and your loved ones to visit?
We all know that choosing a new practice to visit isn't ever fun to look for. However, making the change to visit Lancaster Family Smiles may just be one of the best things you can do for your smile and overall health!
---
Meet Your New Dentist
Dr. Mahima Gupta believes in combining knowledge and experience to establish life-long relationships with her patients through excellent dental care. She feels that continuing education is important to maintain the most advanced dentistry and provide the best dental care. With that being said, she would love to show you how we can treat your smile with the most modern practices during your very first appointment!
Comments Off

on Need Help Choosing the Very Best Dentist in Lancaster, TX?
No Comments
No comments yet.
RSS feed for comments on this post.
Sorry, the comment form is closed at this time.