May 25, 2023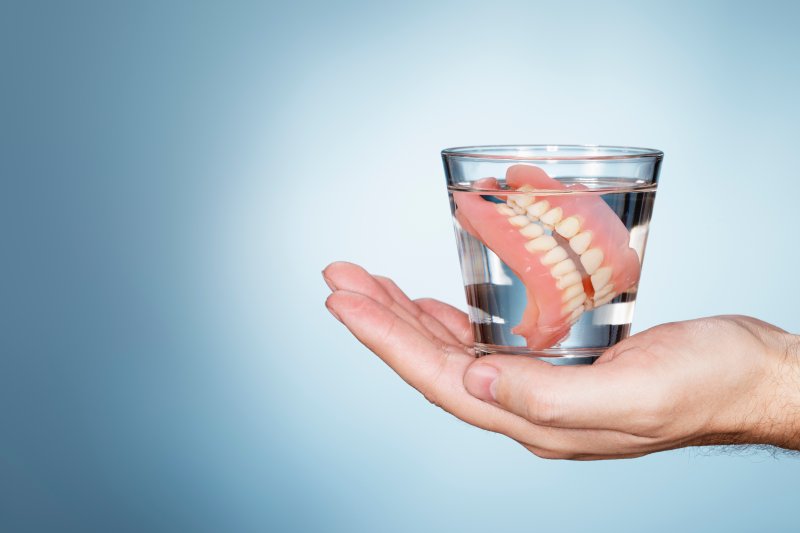 If you've been missing teeth for a really long time, you might be surprised at how good a set of well-fitting dentures can make you feel. You can use them to talk, eat, and smile better than you may have been able to for years.
However, even though the changes are for the better, it may still take some time to adjust to the shift. If you're wondering how best to handle that, here are some things it may be smart to keep in mind.
Manage What You're Eating
One of the first hurdles to get over when you start wearing your dentures is eating with them comfortably. Chewing can put a lot of pressure on your gums, and if you are used to biting into foods with your front teeth, it's common for that to cause the back teeth to pop off.
Until you're used to eating comfortably, you might want to stick to taking small bites and eating softer foods. That will give you an opportunity to practice without dealing with too much tenderness.
Give Yourself a Rest
It's important to remember that the soreness you feel when you first get your dentures isn't going to last forever, meaning that it's fine to just ease yourself into wearing them. You should be sure to take your dentures off before bed, and take them out whenever they start to really bother you.
Speak Clearly
Talking is pretty automatic for most people, but when you first get your dentures it's common to feel like you have to completely relearn how to do it. That's because the way that the tongue touches the teeth has a lot to do with how you sound when you speak.
If you notice yourself having difficulty speaking, you should take some time to practice. Try reading aloud from a book or taking the time to talk with a friend who will be able to notice words that you have trouble with.
About the Author
Dr. Mahima Gupta is a dentist who loves her work—being able to mix creativity and clinical expertise to give people the smile of their dreams never ceases to be gratifying for her. Dr. Gupta first began studying dentistry in India before moving to the U.S., where she received her degree from the NYU College of Dentistry. Over the past 20 years she's completed over 700 hours of advanced education, earning her the title of Fellow from the Academy of General Dentistry.
If you have any questions about dentures, she can be reached at her website or by phone at (469) 729-7707.
Comments Off

on Tips for Getting Used to Your New Dentures
No Comments
No comments yet.
RSS feed for comments on this post.
Sorry, the comment form is closed at this time.