September 25, 2022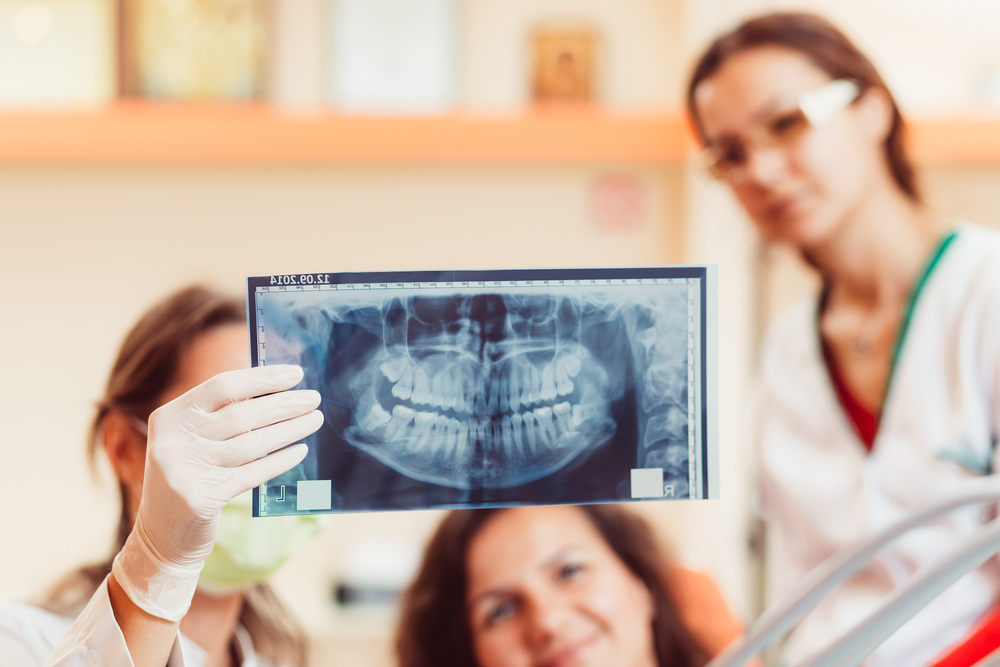 If you've ever undergone a teeth cleaning, you may have wondered why your dentist took an X-ray of your mouth. After all, what do dental X-rays have to do with brushing your teeth? Contrary to popular belief, X-rays aren't only used to check for cavities; they can help your dentist spot other oral health problems that may not be visible to the naked eye. So why do dentists insist on taking them during every teeth cleaning? Keep reading to find out!
What is the purpose of a dental X-ray?
Dental X-rays allow your dentist to see what's going on beneath the surface of your teeth and gums. This includes spotting problems such as cavities, infections, and even tumors. Dental X-rays can also be used to check the status of your teeth after a specific procedure, such as a root canal.
Other conditions include:
Cysts
Abscesses
Oral cancer
Bone loss in the jaw
Tooth decay or cavities
Changes or shifts in the jawbone
The teeth position establishes the type of braces, implants, or dentures needed.
Are dental X-rays harmful?
X-rays have been linked to various adverse health effects, even though the energy waves have not been proven harmful. Individuals undergoing the X-ray can rest easy during the procedure because they are safe. Also, many oral diseases may go undetected if patients do not receive dental X-rays, which can harm the mouth and the entire body.
Should dental X-rays be done frequently?
How often dental X-rays should be conducted depends on factors such as your previous oral health and any current mouth conditions. Some people may need them every six months, while others who visit the dentist regularly and have good oral hygiene may only need them once every three years.
People who may need X-rays regularly include:
Adults with many fillings, crowns, bridges, or other restorations
Children and teenagers
People with dry mouth or xerostomia.
People with periodontal (gum) disease
Users of chewing tobacco
smokers
What are the benefits of dental X-rays?
There are many benefits to getting dental X-rays, including:
They help detect problems early on before they become more serious.
They can save you time and money by preventing the need for more extensive treatment down the road.
They help your dentist develop a comprehensive treatment plan.
Things to remember before going for a dental X-ray
If you are pregnant, dental X-rays should be avoided if possible. Exposure to radiation during pregnancy could harm the developing baby.
If breastfeeding, it is best to wait until after weaning to have dental X-rays done.
Be sure to tell your dentist if you have any metal in your mouth, such as dental implants, braces, or fillings. This will help them to get a clear picture.
Find a restorative dentist…
If you need restorative dentistry services, contact the Lancaster Family Smiles office today. Our team of skilled professionals can help you get the treatment you need to keep your smile looking its best. Please schedule an appointment online or give us a call.
We look forward to seeing you soon!
Comments Off

on Why Do You Get An X-ray During Teeth Cleanings?
No Comments
No comments yet.
RSS feed for comments on this post.
Sorry, the comment form is closed at this time.