September 10, 2021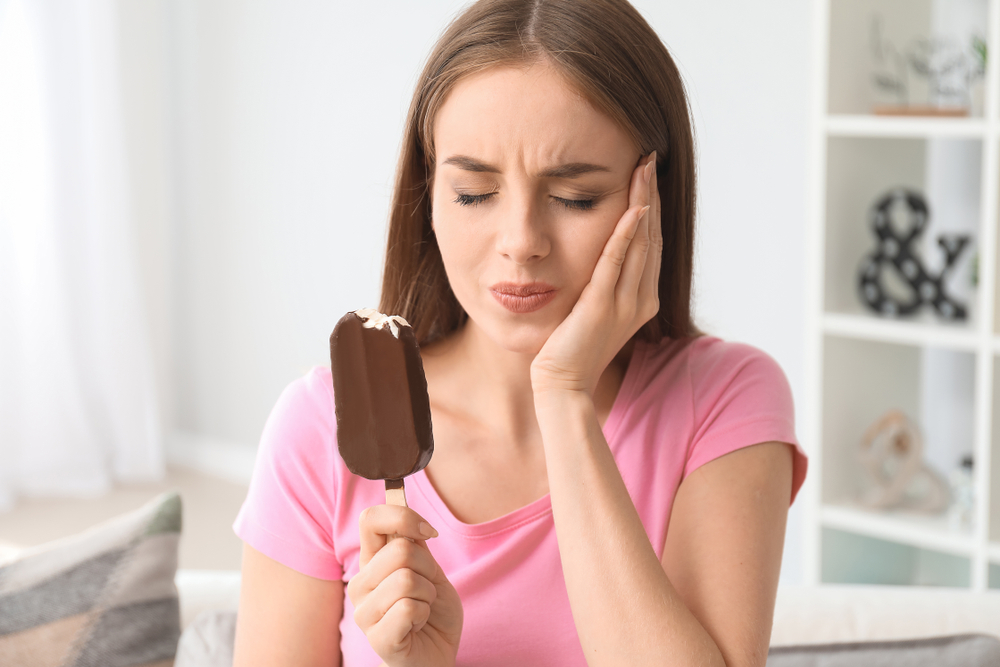 Have you ever had a toothache that was so bad, it felt like your teeth were being drilled from the inside? It's not just an inconvenience. Sensitivity to hot and cold foods can actually cause severe damage!
But no worries! Here are some of the best and most popular treatments for sensitive teeth.
What's the Reason Behind Your Sensitivity?
Some of us are born with teeth that don't have much enamel, and so they're more likely to be sensitive because the tooth is weaker. Other times it's caused by wearing braces or having dentures or after a dental procedure like wisdom teeth extraction, which can change how nerves work in your teeth.
However, the most common cause of sensitivity is the overuse of fluoride products like toothpaste and mouthwash, which can make your teeth extra sensitive.
Some other causes include:
Brushing your teeth too hard or using a stiff brush
Regularly clenching and grinding (especially at night)
acidic foods and drinks (coffee, citrus fruits, etc.)
Best Treatment Options for Tooth Sensitivity
If you're obsessed with having a perfect smile, visit your dentist. They can identify the cause of tooth pain and recommend what to do about it! Depending on the circumstances, he may prescribe one of the following treatments.
Desensitizing Toothpaste
One of the most common treatments is Desensitizing toothpaste, which contains compounds that help block the transmission of sensation from your teeth to your nerves. You will usually need a few applications before feeling any relief.
Fluoride
Your dentist might recommend applying fluoride to the sensitive areas of your teeth, which will strengthen tooth enamel and reduce pain. They might also suggest a prescription for home use that is applied via custom trays.
In-Clinic Desensitizing or Bonding
If you have exposed root surfaces on one or more of your teeth, it might be time for a little bonding resin application, especially when sensitivity is involved! If you're in enough pain and need some relief from irritation, then this could be a good treatment option.
Surgical Gum Graft
If your tooth is starting to lose the protective gum tissue, it could also be the reason behind your tooth sensitivity. A qualified dentist can take a small piece of gum tissue from somewhere else in your mouth and attach it where required. This will protect the exposed roots, so you're not feeling sensitivity as bad anymore!
Root Canal
The most effective way to eliminate severe pain from sensitive teeth is by getting them treated with an advanced procedure like Root Canal Treatment (Endodontics). In Root Canal, dentists remove all of the damaged nerve cells inside the decayed part of their roots, so they no longer hurt at all!
The best treatment options depend on the underlying cause of your sensitivity and can range from desensitizing toothpaste to a root canal. Talk to your dentist to learn more on tooth extractions.
Comments Off

on Sensitive Teeth? Best Treatment Options
No Comments
No comments yet.
RSS feed for comments on this post.
Sorry, the comment form is closed at this time.