January 17, 2021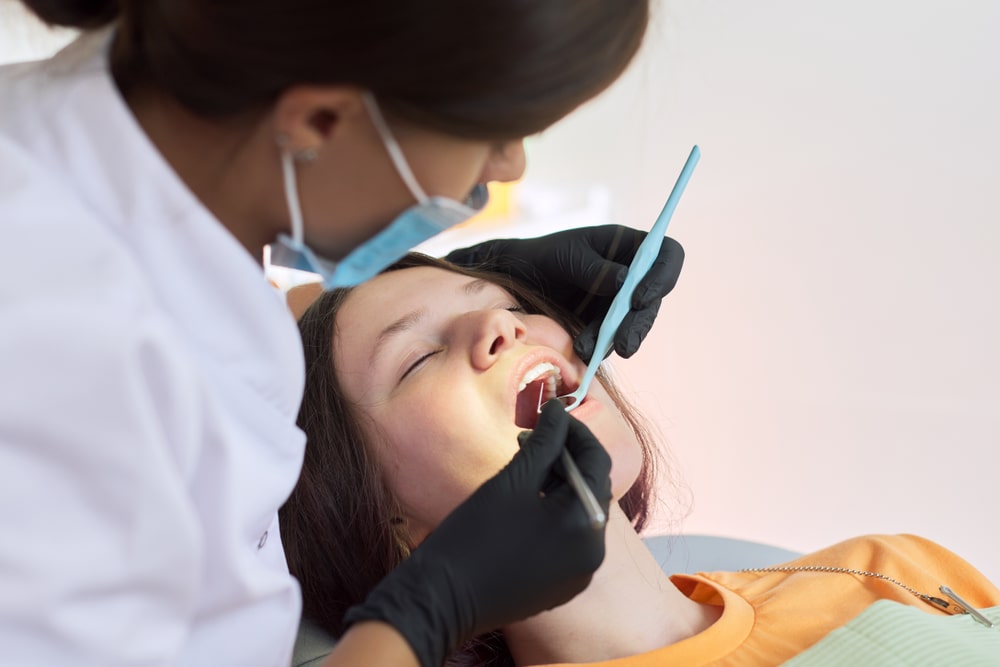 If you're one of the millions of people who experience severe anxiety over the thought of a trip to the dentist, sedation dentistry may be a viable option for you. For those who dread the idea of having an overdue dental procedure done, it's important to know there are comfort solutions to help you calm your nerves and make the experience a lot more bearable. Whether you need to see a dentist for tooth pain, emergency dentistry, or a more complex oral procedure, sedation dentistry could be a great option for you.
What Is Level 3 Sedation Dentistry?
Sedation dentistry itself is the process of using various medications to help the patient reach a certain level of comfort and relaxation prior to a dental procedure. Just as you receive anesthesia for different medical processes, anesthesia can also be used for dental practices.
Based on the severity of a patient's anxiety and the extent of the required oral procedures, there are different methods for sedation as well as varying levels of medications used. Depending upon the complexity of the procedure and the patient's comfort levels, sedation can be given in smaller oral doses on up to larger, intravenous doses and methods. These are all classified as different levels of sedation according to state regulations.
IV Sedation for Tooth Pain and Lengthy Dental Procedures
Whether you're seeking dental care for persistent tooth pain or need to schedule a more complex procedure such as implants or crowns, your dental professional can help you determine if and what level of sedation could work for you.
Understanding the levels is the first step:
Level 1 – the first level of sedation is generally a low dose of medication issued in pill form. It can be taken prior to your visit and wears off rather quickly.
Level 2 – the second level is known as Moderate Enteral Sedation. This level is also taken orally in most cases but utilizes a slightly stronger dosage to put the patient in a deeper state of relaxation, while still remaining conscious.
Level 3 – the third level is referred to as Moderate Parenteral Sedation. Similar to level 2, level 3 is considered moderate in terms of its overall depressive conscious effect it induces. The difference, however, is that this form is given through an IV in order to more closely monitor and maintain the relaxed state throughout the duration of the visit.
Level 4 – this is utilized only for the most invasive procedures. Essentially, level 4 is equivalent to the general anesthesia you would receive prior to any medical surgery to achieve the deepest level of sedation.
Still have questions? Talk to our dental professionals at your local Lancaster Dentist office for more information on which level may be right for you.
Sedation and Emergency Dentistry
Dental visits can cause a great deal of anxiety for many patients, but when you add in the stress of emergency situations, the fear can be overwhelming. Sedation dentistry can be used as a good way to help the patient feel more comfortable in an otherwise uncomfortable situation.
Don't fret Emergency Dentist Lancaster procedures. Give us a call today to see how sedation processes could help you make your visit much more comfortable!
Comments Off

on Sedation Level 3: What is IV Sedation Dentistry and What to Expect
November 22, 2020
For millions of patients, the very thought of a visit to the dentist can cause anxiety of all levels. In fact, many people experience such high levels of anxiety over a dental appointment that it can keep them from seeking essential professional oral care altogether. Whether the thought of a trip to the dentist causes minor discomfort or major anxiety, sedation dentistry could be a viable solution for you.
What Is Sedation Dentistry?
Sedation dentistry is often confused with general anesthesia, but the process generally allows for patients to remain awake, yet calm, during their visit. With sedation dentistry, patients are given a carefully monitored dose of medication that simply induces a sedative – yet conscious – state.
In most cases, minimal sedation levels are more than sufficient to help put patients at ease while they're in for their appointment, but it's important to note there are several levels of sedation available as needed. Since not every case is the same, some may require a deeper state of sedation than others. For this reason, there are multiple options to help patients relax:
Minimal sedation is most commonly used among patients. This type allows clients to remain in a calm, relaxed state while staying fully awake during their visit.
Moderate sedation can be used for those who experience higher levels of anxiety surrounding their dental visit. This option allows for patients to remain conscious but will cause slurred speech and a general sense of confusion and inability to recall the process.
Deep sedation is similar to general anesthesia in the sense that you will be in a state of deep relaxation that is close to being asleep. The main difference is that this process will allow for a quicker awakening once the procedure is complete.
Sedation and Anxiety
For those who experience various levels of anxiety surrounding dental procedures, sedation dentistry can be a viable option to help relieve the stressors that keep you from getting much needed oral care. Here at our DeSoto office, we believe in providing our patients with the most informative services in order to ensure the highest level of comfort available.
With several levels of sedation dentistry available to help ease your anxiety, our staff is here to provide the most comfortable dental experience possible. Our sedation options are used in conjunction with localized anesthesia as needed in order to manage not just your anxiety, but also, any potential pain or physical discomfort during certain procedures.
Finding Comfortable Dentistry Near You
Our office in Lancaster has utilized sedation dentistry to help keep our patients at ease for years. Whether our patients come to us with concerns such as:
Tooth sensitivity
Major dental work needs
Extreme anxiety over dental work
Painful previous experiences from other offices
Trouble with gagging
We are here to help with the perfect solution for each and every one. We are dedicated to providing not just the most innovative and knowledgeable services, but the most comfortable and gentle dental experience as well. Give us a call today to see how sedation dentistry could be a solution for your dental stressors.
Comments Off

on Can Sedation Dentistry Help with Anxiety Over Your Next Visit?
September 30, 2020
Many of our patients at our DeSoto location come to us with questions surrounding the risks and benefits of sedation dentistry. While there are many reasons sedation may be offered for dentistry practices, all revolve around the comfort and well-being of you – the patient. As such, we are committed to keeping our patients informed of all of their options for any upcoming appointment, as well as helping you make the right decision for yourself by educating you on every aspect. To do this, we offer a variety of sedation options which we explain in detail prior to your appointment.
Exploring Sedation Options with Your Family Dentist
Whether you're considering sedation for an upcoming major dental procedure, or you're interested in how it can help with anxiety over a dentistry visit, we're here to help. As your family dentist, our focus is on providing you with the most caring and comprehensive oral care practices, and that includes ensuring your level of comfort while in our care and also during recovery processes. Sedation often plays a major role in this part.
Before making any decisions surrounding sedation, it's important to make sure you have all of the information in order to make the right choice for your needs. For starters, there are a few different options in terms of sedation that offer varying levels of comfort and relaxation. These options include prescription medications taken in advance, nitrous oxide treatments, IV sedation, and even a combination of methods is sometimes in order.
The Pros and Cons of Sedation Dentistry
Sedation dentistry is often thought of for major procedures such as tooth extraction, root canals, and other, more intense oral services, but the truth is, it is also often used to help patients who suffer from anxiety prior to any dental appointment. One of the best ways to determine which option is right for you, is by taking a look at the pros and cons of each option.
Prescription Medication. In some cases, Dr. Gupta can provide a prescription sedative to be taken orally prior to arriving for your appointment. The positives with this allow you to be fully relaxed from the moment you arrive. On the flip side, it will require you to have someone with you to drive you to your appointment as it will impair your ability to drive.
Nitrous Oxide. Perhaps the most commonly known sedative, nitrous oxide (or laughing gas) is frequently used for its effectiveness (can be administered as long as needed) and for its ability to wear off quickly. On the downside, the calming effects are limited to the time of administration only.
IV Administration. This version is a sedative given intravenously and is popular for its ability to be adjusted as needed. This method, however, will require patients to have someone drive them home afterwards as the effects do not wear off as soon as others.
Call Us at Our DeSoto Location to See If Sedation Is Right for You
If you're wondering if sedation dentistry could help get you through your upcoming procedure or help with any anxiety you may be experiencing surrounding dental visits, we're happy to help walk you through the process. Give us a call or visit our DeSoto location today to find out more!
Comments Off

on Is Sedation Dentistry Safe? What to Know and How to Prepare for Your Procedure